The Truth About Melody Moore From Worst Cooks In America Season 24
Along with 11 other less-than-spectacular chefs, Melody Moore will be making her first appearance on Food Network's "Worst Cooks in America" this Wednesday at 8 pm EST (via Food Network). She will be on the show's 24th season, which is a unique set of episodes as it puts contestants in pairs. According to an article by FoodSided, this is done intentionally to see how different minds would work together in the kitchen.
Compared to some of her co-competitors such as Hector Peralta and the infamous Kentucky couple Eddie and Kara Anderson, Moore has a lot less about her published on the Internet.
What we do know is that Moore is from Atlanta, which has been a popular hometown for "Worst Cooks in America" recruits. One former competitor who came from the Big Peach was JJ Hurt, who had accumulated quite a large fanbase before his elimination from the show in Season 21.
How will Moore fare in the kitchen?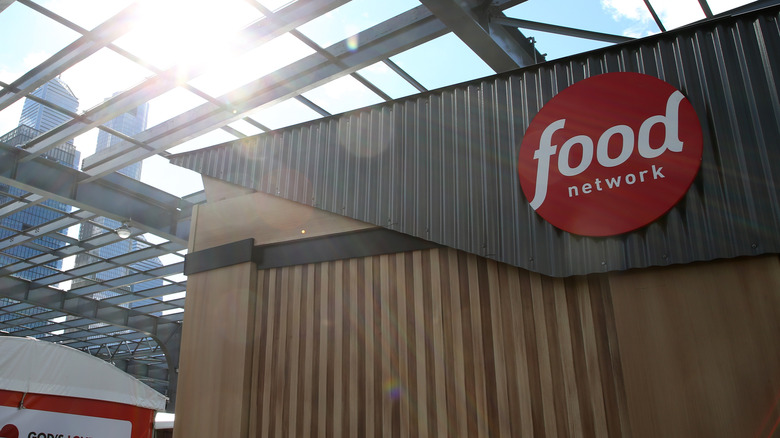 Rob Kim/Getty Images
We also know that Moore's situation is unique, as she is not knowingly married or related to a fellow competitor. This is arguably the biggest trademark of Season 24, which features duos such as long-lost cousins Angie Padilla and Cheyenne Loomis and best friends Marti Cummings and Peachez Iman-Cummings (via Broadway World). Some pairs like the husband-and-wife tandem of Eddie and Kara Anderson even know about each other's lack of culinary abilities, which they openly disclosed to The Courier-Journal.
With the show's entire goal to give rookie chefs the skills and confidence to succeed in the kitchen, this twist of pairing cooks up will surely spice up the usual flow of the competition.
Moore will be competing alongside Al Kingswriter, who is from Tony, Wisconsin (via TheWrap). Though we don't know much about Moore or Kingwriter right now, we'll be sure to cheer them on throughout the show's upcoming season.