How Gordon Ramsay Really Feels About Girl Scout Cookies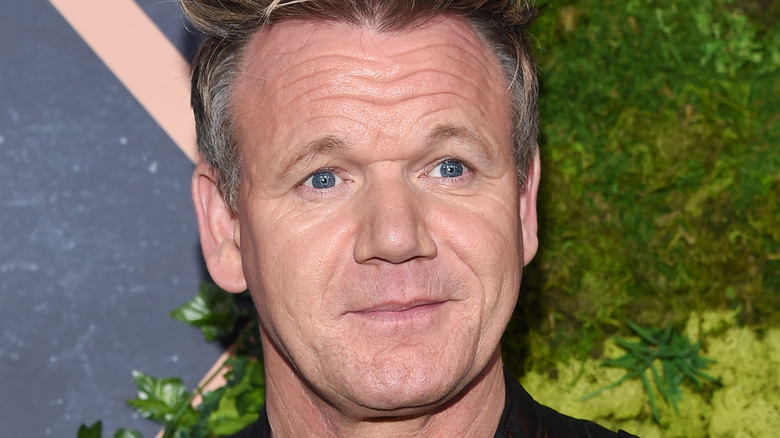 DFree/Shutterstock
Girl Scout cookies have become a cultural phenomenon in their own right. Many consumers look forward to investing in the bite-sized wonders year after year. Believe it or not, the sweet treats that are sold by girls and young women across America made their debut over a century ago in 1917, according to Girl Scouts of the USA. Selling the famous cookies each year helps troop members to develop strong communication and financial skills in a fun — and delicious — way.
Whether you prefer to reach for a box of refreshing Thin Mints, binge on flavorful Peanut Butter Patties (aka Tagalongs), wolf down a sleeve of chewy Caramel deLites (aka Samoas) in one sitting, or indulge in a few caramel-filled, brownie-inspired Adventurefuls for dessert, you really can't go wrong with your selection. But what does Michelin star chef, international restaurateur, and TV host Gordon Ramsay have to say about the beloved Girl Scout cookies? Considering his rather harsh criticisms of various types of fare over the years, his testimonials may shock you.
Gordon Ramsay is not keen on Girl Scout cookies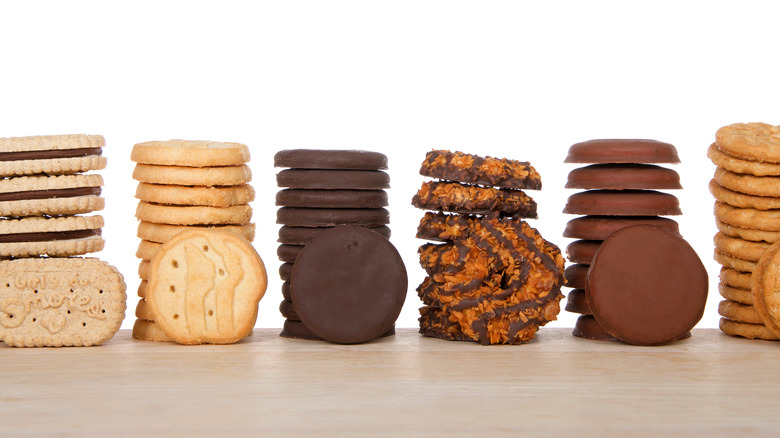 Sheila Fitzgerald/Shutterstock
Gordon Ramsay was a guest on "Jimmy Kimmel Live" in February 2016. During the interview, the British chef tried Girl Scout cookies for the very first time. And as any viewer would guess, hilarity ensued. 
Before presenting his skeptical visitor with the goods, Jimmy Kimmel forewarned him, "This is almost, like, sacred territory you're entering here," alluding to the notion that eating Girl Scout cookies is a patriotic rite of passage. "There's the American flag, and there's Willie Nelson, and then we have Girl Scout cookies, and those are the only three things we care about." Among the varieties the visionary cook sampled were Tagalongs, Samoas, and Thin Mints.
Before taking his first bite, Ramsay jokingly remarked that the colorful boxes in front of him "[looked] like dog biscuits." His assessment of the Tagalong was simply, "They're okay." Next, when he nibbled on a coconutty Samoa, he said while wincing, "That's a bit weird." Seconds later, he spat out the remnants. Lastly, his reaction to the Thin Mint — which is typically celebrated as the fan favorite — was, "That's like a cheap, half-rate dinner mint." Yet again, the discarding of the cookie implied he was not a big fan of the chocolate-peppermint combo. Being the renowned food critic he is, Ramsay also inquired at one point, "Are they always this small?" Hey, honestly, we're just glad he didn't fully despise these emblems of all-American cuisine!