The Surprising Person Who Made The Cake For Trisha Yearwood's Wedding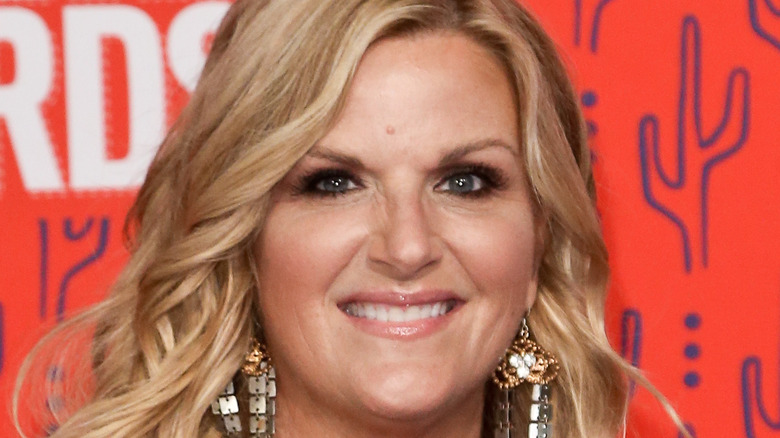 Debby Wong/Shutterstock
Trisha Yearwood, the country music star and host of the Food Network show "Trisha's Southern Kitchen," married her husband, singer Garth Brooks, back in December 2005 (via Taste of Country). What was their wedding like? Yearwood shared with Epicurious that they kept the happy occasion small, and said, "My wedding to Garth was such a wonderful day! We wanted it to be a small, private event, and it was, made possible by the help of our friends and families. Everybody was happy to pitch in and help." 
The cookbook author revealed that unlike the brides of today who may go to dozens of bakeries for tastings before settling on their wedding cake, Yearwood wanted something a little more familiar and deeply meaningful to mark the celebration. However, there was one slight obstacle: When Yearwood asked one family member to make it, she initially declined (via Williams Sonoma). But Yearwood persisted and the family member made her dreams come true with a five-tier pound cake with rich buttercream frosting (via Epicurious). The dessert was so big it took four electric mixers to make it, but who made this special cake? 
Trisha Yearwood's mom used her baking skills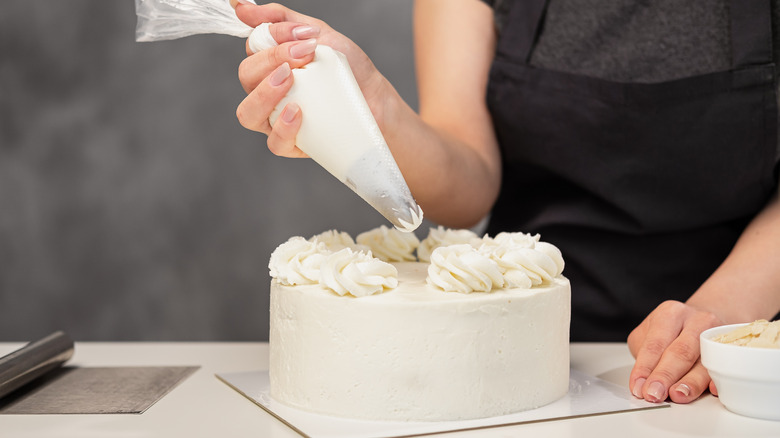 Spaskov/Shutterstock
Trisha Yearwood's mom made her wedding cake. The Grammy Award winner shared with Epicurious, "She came out to Oklahoma the week before the wedding to make a wedding cake that I think turned out to be much bigger than she had been picturing, but it was simply stunning." An extra touch made it even more special. Yearwood said, "She gave me the bride and groom decoration from her own wedding day, June 19, 1960, and it literally made the cake."
How did Yearwood's mom cultivate her talent? Per Williams Sonoma, she used to make wedding and birthday cakes as a side job. Yearwood and her partner in crime, her sister Beth, would sometimes help by carrying the dessert to the ceremony. Yearwood joked that because Beth was older, she was also deemed more responsible and had the honor of carrying the fragile top of the cake, while Yearwood was only allowed to transport the middle layer. The celebrity chef honored her mother's memory in an episode of Yearwood's show by baking a version of the dessert (via Food Network).