The Reason Andrew Zimmern Loves Cyprus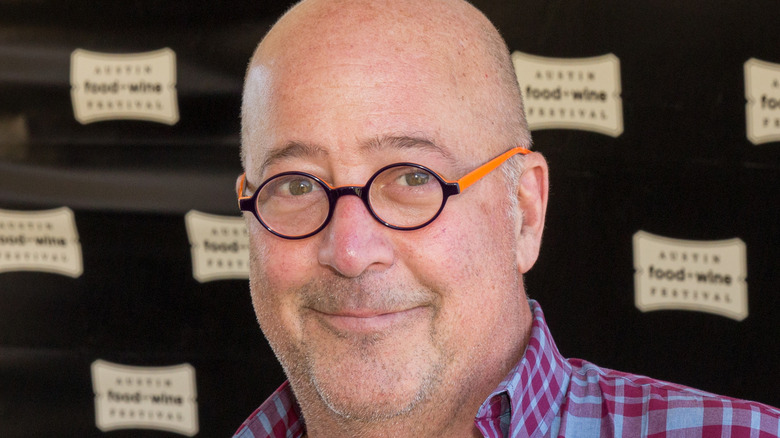 Rick Kern/Getty Images
Andrew Zimmern has traveled the world and is in pursuit of introducing the audience of his Travel Channel show "Bizarre Foods" to the foods that make different cultures unique. While Zimmern makes us all appreciate an adventurous palate, some of the foods he has tasted are not necessarily on our bucket list. Still, the celebrity chef with a passport that has taken him around the globe has been to some fascinating places. Recently, on his Substack forum, Zimmern shared that he loves Cyprus. He visited this Middle Eastern country, which is also an island, in an episode of "Bizarre Foods," during Season 8 where he ate stuffed grape leaves, pork belly, sun-dried goat, and even nibbled on the world's oldest cookie (via IMDb). 
What got Zimmern thinking about Cyprus? On his forum, he shared that he had been thumbing through Christina Loucas' "Cyprus Cuisine," because he wanted to make her recipe for afelia, which is pork with red wine and coriander. And then as serendipity would have it, he saw a story in Travel and Leisure detailing their picks for the best places to buy a vacation home abroad. As it turns out, Cyprus was number two on their list and it got Zimmern thinking about one of the best meals he ever had. 
The food was grilled over carob wood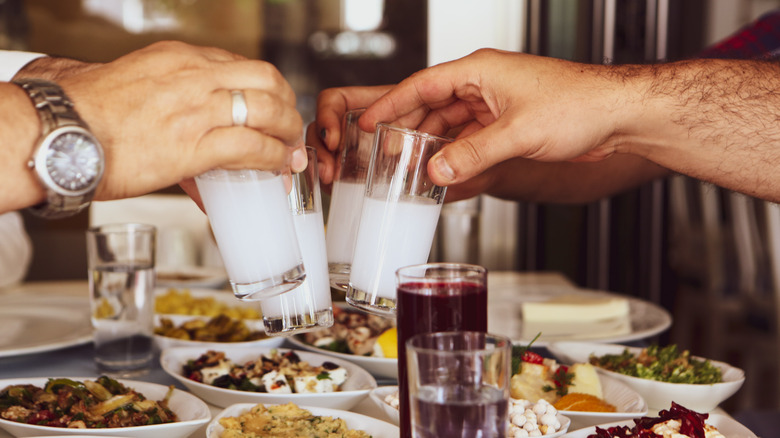 Utku Demirsoy/Shutterstock
First, what's not to love about an island where, as Andrew Zimmern points out on his Substack forum, the average temperature is 67 degrees Fahrenheit year-round? It is also surrounded by water and an average family of four can live comfortably on just $2,500 a month. Cyprus sounds like a spot, at the very least, to visit. But beyond the country's beautiful weather and surroundings, there is also its rich culture and culinary experiences. Visit Cyprus notes that like with most cultures, the food and dining experience is very social and plays an important role in their way of living. 
To wit, it is the memory of a delicious dining moment that has Zimmern waxing lyrically about Cyprus, along with a meal he shared with locals in Nicosia at the Kebab House Berlin Wall No. 2. Zimmern wrote, "Literally straddling the green line, the food here is exactly how I like to eat, lots of salads and veg with some grilled food to close it out. Sure it's nothing to look at, all seemingly held together with sealing wax and old nails, with an army guard shack almost sitting in your lap. But everything is grilled over carob wood." However, the meal holds a little more meaning than just great food.
Breaking bread together unites us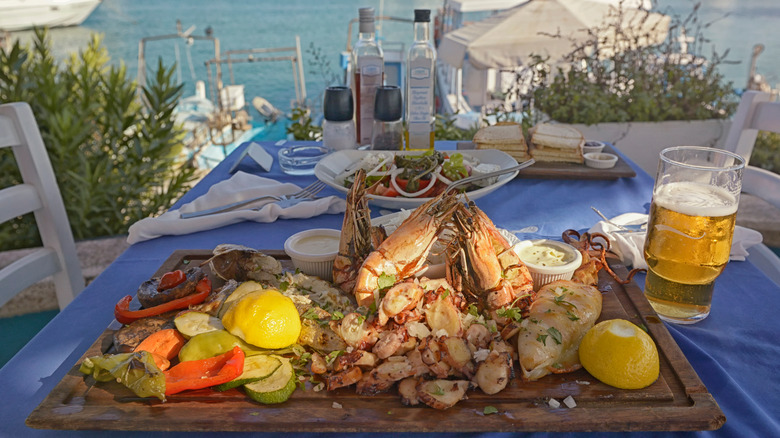 natalia_maroz/Shutterstock
Before providing specifics about the food, Andrew Zimmern noted that Cyprus is a divided country but that despite the division food unites the people. His Substack forum details the meal. He shared that it was very simple and wrote that "The food at BW No. 2 is a simple set meal with plenty of mezze, from snails to mountain-harvest olives, from tomato and feta salad to brined caper branches dressed with olive oil. The centerpiece of the meal is their grilled meat." The cookbook author went on to explain that the sheftalia is what made the meal pop. Zimmern described the meal as "small ground pork and lamb sausage patties that are seasoned with mint, parsley and onion, wrapped in caul fat then roasted over the coals." 
However, Zimmern feels the true significance of this meal spills over into how it unites people at the table and allows them to come together. "Because as long as we are eating together, sharing food, literally breaking bread, I believe we have a chance to become the United States once again. Like the BW No. 2, we just need more chairs for everyone," he said.