The Unexpected Connection Between Tony Danza And The Oldest Cheese Store In The US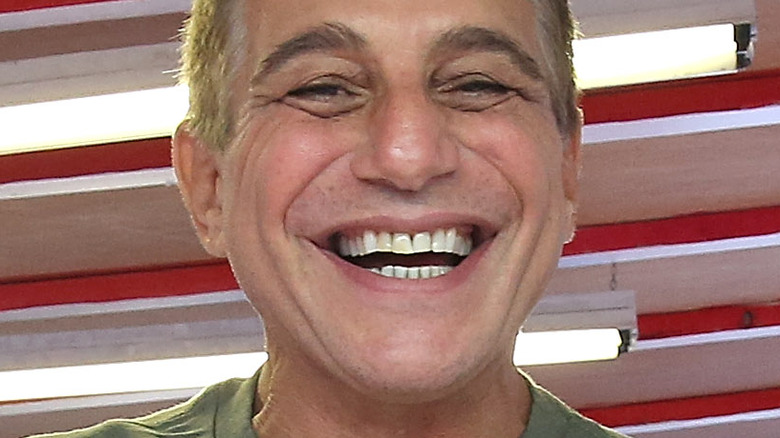 Paul Zimmerman/Getty Images
Cheese lovers know where to buy the best wedges, whether they're shopping for dinner parties or just looking for some cheese to have on hand for everyday cooking. There are no shortage of delicious cheese shops across the country — but there's one that holds a special title.
Alleva Dairy in New York City's Little Italy is the oldest cheese shop in the United States, per Eater. Pina Alleva from Benevento, Italy, opened the shop's doors in 1892, according to the Alleva Dairy website. 
Known for its fresh ricotta and mozzarella, cured meats, and Italian specialties, Alleva Dairy delights customers young and old. The business has been passed on to others in the Alleva family, but an unexpected business partner has helped ensure that this piece of food history stays alive in New York City.
So, you may be wondering — what does actor Tony Danza have to do with Alleva Dairy?
Why Tony Danza became a co-owner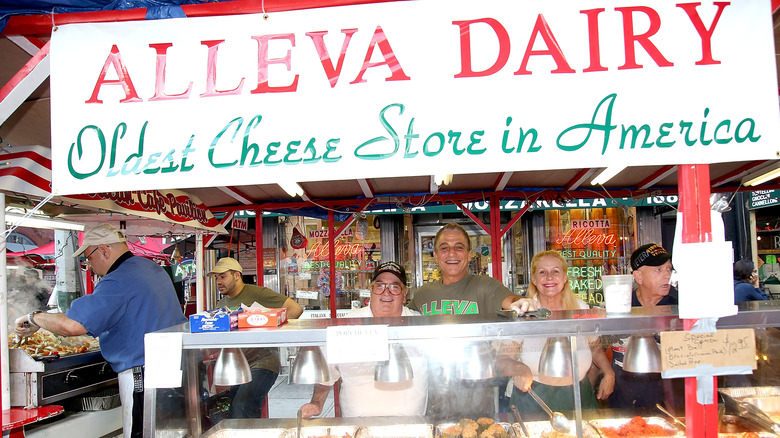 Paul Zimmerman/Getty Images
John Ciarcia, affectionately known as "Cha Cha," is a cousin of the Alleva family who also happens to be friends with Tony Danza, per Eater. In 2013, Cha Cha found out that the owners were planning to leave the business. That's when Danza knew he had to do something to preserve such an important piece of history. 
Danza told Eater in 2017: "It feels like my mission to keep this piece of my Italian-American history alive, as the face of old New York disappears." Now, Danza co-owns the business with Karen King, the widow of Cha Cha, who died in 2015, according to The Lo-Down.
Cheese lovers can breathe a sigh of relief that this piece of food history is here to stay. New Yorkers can keep buying cheese at the historic shop — and they might just see a familiar face behind the counter.