Locals Are Puzzled By The Abrupt Closure Of Michael Symon's Detroit Steakhouse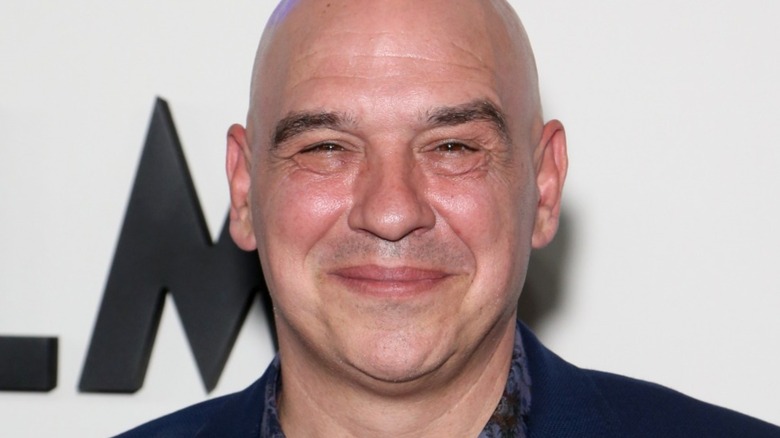 Gabe Ginsberg/Getty
On January 7, Michael Symon's Roast announced on Facebook that its "Legendary Happy Hour" would return in the upcoming week. A couple days later, the chef's Detroit restaurant posted another update, this time on its website: "Permanently Closed. We are truly grateful for your business."
It's surprising that a place once lauded by CBS Detroit as one of the restaurants in the city that most deserved its hype would close so suddenly, but the closure is also strange because it hasn't really been announced anywhere else. On Facebook, for example, there hasn't been a follow up post to announce its closure. On Symon's website, Roast is still listed as part of his portfolio. Yet, three days ago, comments appeared under the happy hour post asking "Why did you close permanently????"
According to a Reddit conversation, the closure was just as sudden for the restaurant's employees. In the middle of the Omicron surge, they were all fired without warning. Apparently, the conversation ran along the lines of "This was your last shift, we're done, we tried to make it work, but we're losing money."
Perhaps an agreement couldn't be reached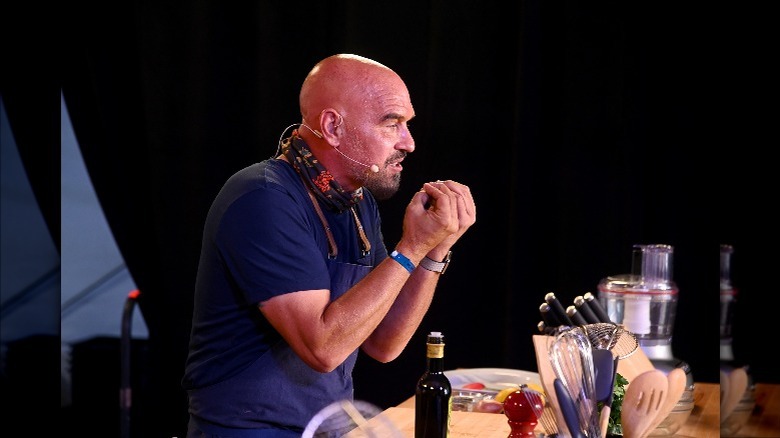 Dave Kotinsky/Getty Images
Now, it seems clear that there was no plan for Michael Symon's Roast to close. Yet, it did. So people are naturally asking what happened. As of writing, an official statement has yet to be issued, but one can make an educated guess.
On December 17, 2021, the Detroit Free Press reported that the sale of the Westin Book Cadillac — the Detroit hotel that housed Symon's restaurant — had been finalized. "It's a beautiful asset, but it's fallen on hard times," John Rutledge, CEO of Oxford Capital, said when contemplating the purchase, deeming it a "highly risky investment." Obviously, with the pandemic, hotels have struggled to remain stable, let alone profitable.
Then, in the wake of Roast's closure, The Detroit News learned from Matthew Kalt, the vice president of Oxford Capital, that they had heard "rumblings of the restaurant deciding to close" and that they are now "actively pursuing re-tenanting the space."
So, it could very well be that Roast decided it was too expensive to continue operating. It could also be that while Roast had a lease already in place, the new owners wanted to renegotiate it or change it at its end to justify their investment. Either way, Detroit has lost a key food destination.