Giada De Laurentiis Says This Is The Most Delicious Way To Eat More Vegetables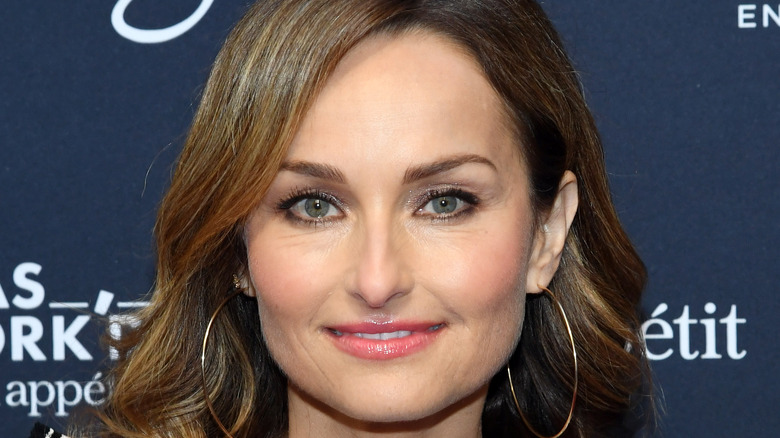 Ethan Miller/Getty Images
Celebrity chef and TV personality Giada De Laurentiis wrote in her book, "Eat Better, Feel Better" that she prefers eating at least four cups of veggies such as arugula, spinach, kale, and dandelion greens on a regular basis for the sake of her health (via Eat This, Not That). She even shared a useful trick to get used to vegetables on her blog and was quoted as saying, "Every time you go to a restaurant and you see a vegetable you've never tried or aren't used to, order it! That way, it's less intimidating and you can decide if you like it before you try cooking with it."
When it comes to her daughter, Jade, the chef revealed on the "Rachael Ray Show" that she tries to get her to eat more veggies by cooking them with a bit of olive oil, Parmesan cheese, and shrimp (it works like a charm). The chef has even more tricks up her sleeve:  One of her tried-and-tested methods was revealed recently on Instagram.
She recommends baked pasta with veggies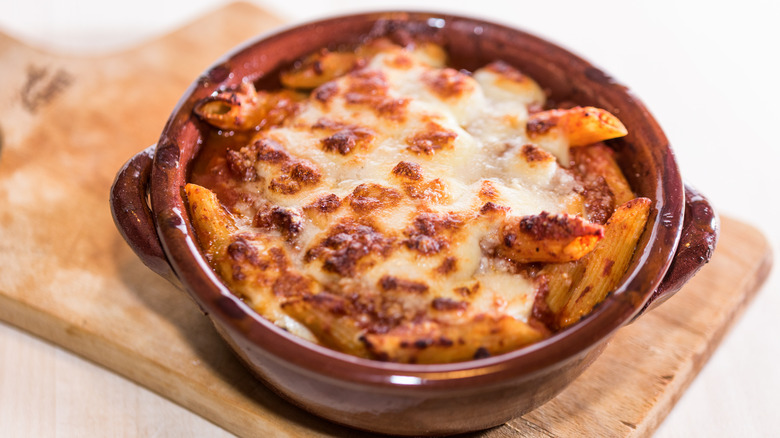 Kreolina/Shutterstock
According to an Instagram post shared on Giada De Laurentiis' blog account, it's easy to make vegetables extra yummy by switching things up a little. The post read, "Resolving to eat more veggies this year? There is no way to eat a variety of vegetables as delicious as roasting them, tossing them with pasta, and baking to crispy perfection. We're standing by that."
There are more details on the baked penne with veggies recipe on Giadzy. She cooked this recipe often when she was a caterer and needed to prepare an entrée for her vegetarian guests. It's easy to make in advance, so it can be a huge hit at a dinner party. The recipe calls for several vegetables including red bell peppers, zucchini, cremini mushrooms, summer squash, peas, and yellow onions coupled with black pepper, three types of cheese, an Italian herb blend, and more.
A fan vouched for the dish on Instagram and wrote, "Been making this dish for years and it's fabulous!" while another user mentioned, "This is an old school 'Everyday Italian' recipe! I've made it many times!"