How COVID-19 Is Changing Fine Dining Restaurant Reservations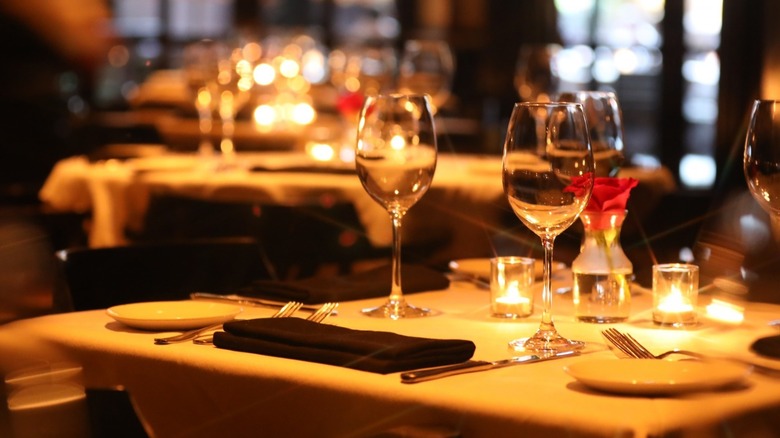 KDR In-Focus Productions/Shutterstock
Hard-to-get tables at Michelin-starred fine dining spots like Eleven Madison Park have long been a highly sought-after form of foodie currency. Now, as the Omicron variant of COVID-19 continues to sweep across the country, many food lovers are being forced to give up their meal reservations due to unexpected health reasons. To avoid wasting money on a non-refundable table, some of them are selling their high-dollar time slots on Reddit, Eater reports.
While most restaurants offer free cancelation of reservations, some higher-end establishments with months-long waiting lists have strict no-refund policies — which can be inconvenient during an unpredictable pandemic. Dining-focused Reddit threads, such as r/foodNYC, have recently become hotbeds for restaurant goers who can no longer make their reservations to sell and trade their expensive spots. Last month, one Redditor offered up a $1,500 four-person New Year's Eve reservation at Eleven Madison Park: "Unfortunately 2 people in our party have tested positive for covid, so we will not be making the trip to NYC" (via Reddit). Another posted an up-for-grabs four-top at the buzzy Korean restaurant Jungsik for over $1,300 when they realized they wouldn't be able to make the dinner. This trend has prompted some enterprising diners, hoping to snag a table that would typically have to be booked months in advance, to ask about available reservations — such as one Reddit user who inquired if anyone wanted to sell a Valentine's reservation at an NYC hot spot. It has since been removed by moderators of the thread.
The reservation-selling trend prompted this subreddit to change its rules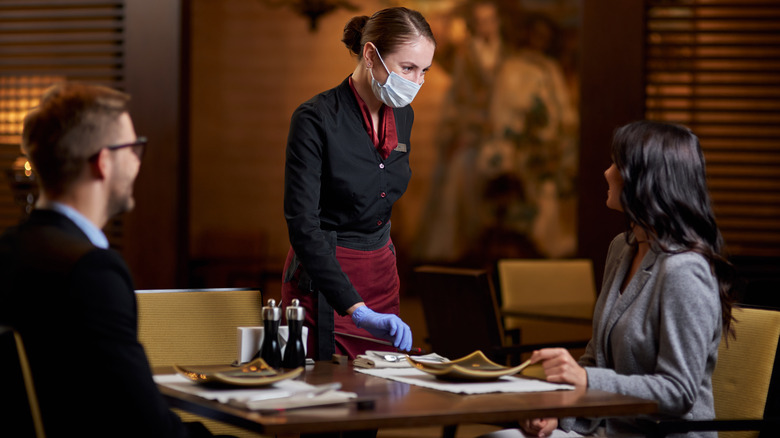 Friends Stock/Shutterstock
According to Food & Wine, reservation reselling has also grown popular on food-related Reddit threads for cities like Los Angeles and Chicago. It has become so hot on the r/foodNYC page, however, that its moderators were forced to create a new set of rules around the exchanging of high-priced tables. In a post, a moderator laid out guidelines such as, "You may sell reservations for below or equal to face value (plus all taxes and fees) ONLY. ... One penny more than the exact amount you paid and you will be banned." The rules also specify that users can only sell non-refundable reservations, and they ban the posting of requests for canceled reservations.
Some restaurants, like the Michelin-starred New York City Korean restaurant Atomix, are now relaxing their no-refund policies in response to the Omicron wave so this reselling practice can be avoided altogether. "We understand the situation of guests who require cancellations day-of due to exposure of positive test results. ... For this reason, for COVID-19 we issue a full refund," a spokesperson for the restaurant told Eater.