The Hilarious Way Joanna Gaines Celebrated Completing Season 6 Of Magnolia Table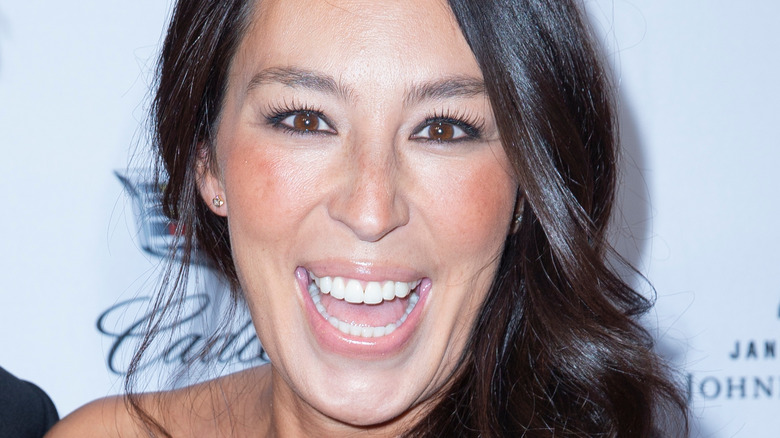 lev radin/Shutterstock
When The New York Times declared the summer of 2020 the "Summer of Roller Skates," there was no doubt that the activity generally associated with eight-year-olds and hippies from the 1970s was having a moment. The pandemic meant people were searching for new ways to get fresh air and exercise, and skaters were quick to correct anyone who thought the trend was a flash in the pan: "I'm so glad more people are getting interested in roller skating," actress and TikTok skater Ana Coto told the Times. "Even if this bubble pops, we're not stopping, skating is not going anywhere."
Here in 2022, Coto is being proven right by roller skaters across the country; the Internet-famous having been joined by the famous-famous, and together skating in happy harmony around kitchens, blocks, and every corner of the Internet. Take Joanna Gaines, everyone's favorite trendsetter, for example. Her recent acquisition of roller skates has been well-documented, and when Season 6 of "Magnolia Table with Joanna Gaines" finished filming, there was only one proper way to celebrate: stick a disco ball in the kitchen, throw on some colorful, flashing lights, and turn your studio into a roller rink. "Wrapped filming for season 6 of #MagnoliaTable today and we had a fun!" Gaines captioned her recent Instagram post, which features Gaines gliding, spinning, and gracefully navigating a staircase on set, all in her (now worn-in) roller skates.
Skating into the New Year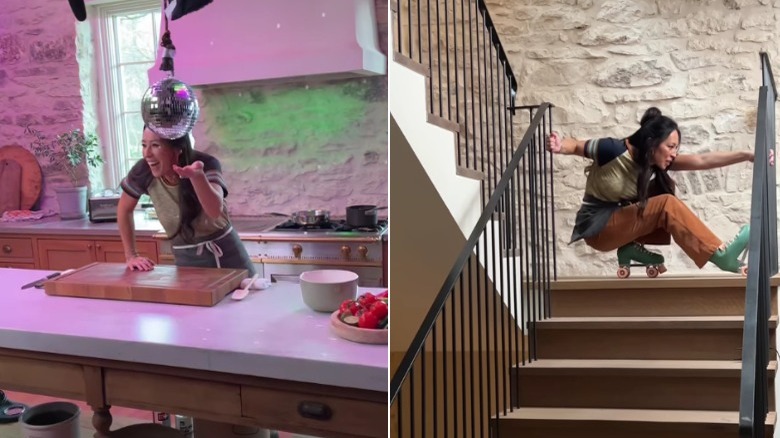 Instagram
According to People magazine, the queen of roller rinks and fixer-uppers premiered Magnolia Network, Gaines' new channel with husband Chip, on January 5. And, just as with "Magnolia Table" and roller skates, the intention behind the network is "joy, creativity, and family." There will be over 24 new shows, all of them chosen by the couple for their particular lens on lifestyle, and now that Gaines showed us the roller wrap party for "Magnolia Table" on Instagram, we know that at least one of them will feature the skating stylings of the woman in charge.
"Oh you're so in touch with your inner child" one commenter gushes on the post, and "Jo you are gold," says another. Even former Olympic gymnast and "America's sweetheart" Mary Lou Retton (via The Advocate) makes an appearance in the comments section: "My life a while ago..." she writes. "Stop and Enjoy it all," with several red and blue heart emojis to boot. The freewheelin' montage of Gaines on skates features a few close-calls, with the host careening towards a counter or fridge on set, only to stay on her feet and execute a flawless finish at the last moment. Amazingly, there is only one casualty in the video – an egg that a coworker tosses to Gaines as she speed-skates around the kitchen island, sadly, does not make it. Still, it's clear that Gaines has been practicing, and we can't wait for the first (ever?) cooking show on skates to make its official debut.