Why Some People Want To Boycott Starbucks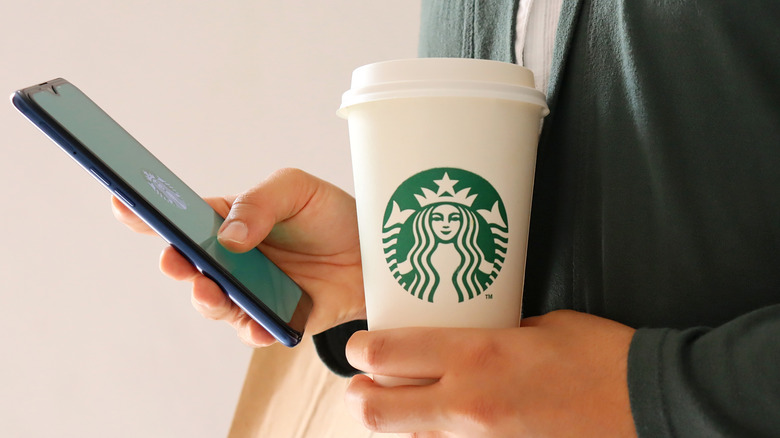 Brenda Rocha - Blossom/Shutterstock
After the U.S. Supreme Court rejected the Biden administration's move to either make vaccines mandatory at workplaces with more than 100 workers, or submit workers to regular COVID testing, it didn't take Starbucks too much time to tell its workers it would get behind the Court's 6-3 ruling and drop the company's mandate for vaccinated employees as well. In a memo on Tuesday, January 18 to the company's 228,000 employees, Starbucks Chief Operating Officer John Culver said Starbucks would "respect the court's ruling and will comply." 
The e-mail is an about-face for the company who, on January 3, said it would require all of its workers to be vaccinated or submit to weekly testing as of February 9. At that time, Culver said that it was Starbucks' responsibility to "to do whatever we can to help keep you safe and create the safest work environment possible" (via NPR).
It didn't take long after the latest memo for the hashtag #BoycottStarbucks to pop up on social media, thanks in part to longtime New York Democratic Party operative Jon Cooper, who Tweeted, "@Starbucks will no longer require its U.S. workers to be vaccinated against COVID, REVERSING a policy it announced earlier this month. The company said it was responding to last week's Supreme Court ruling. Does this reversal make you LESS likely to get coffee at Starbucks?"
Some Starbucks partners had hoped the mandate would stay in place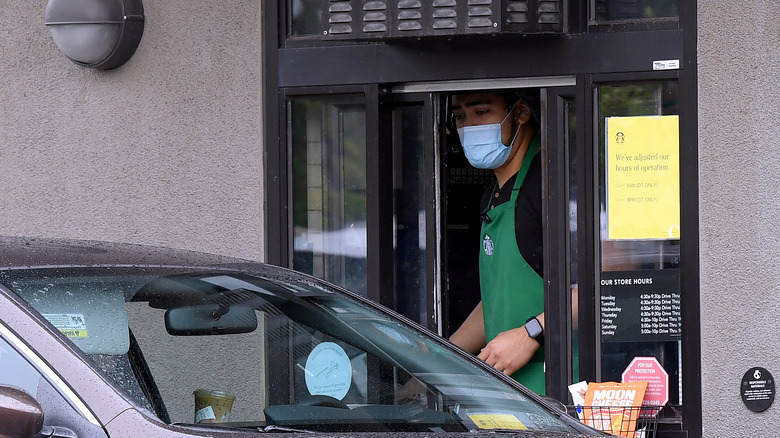 Harry How/Getty Images
The internet's response to Starbucks latest decision regarding vaccines was swift and uncompromising with many calling for a boycott on social media. An irate customer Tweeted, "The ruling said the govt. can't enforce this, not that businesses can't do it. Starbucks is choosing to make things more dangerous for its customers and employees, and should shoulder the burden of fewer customers for it." Another fan weighed in with, "I love Starbucks, but I'm already uncomfortable going into one, even with masks. Sad they are pro-pandemic and keeping America held down. Won't be going there any longer."
But the most poignant response came from a Starbucks employee, who said, "As a Starbucks partner, I had hoped they'd keep the mandate in place internally. Sure, oppose a government installed mandate, but to speak up with courage to protect their employees and then to back down in cowardice is disappointing." The worker added, "But then to have to deal with maskless customers daily on top of colleagues getting COVID-19 left and right is upsetting. Give partners the choice. Get vaccinated or maybe have them work in a mobile order only store. But it's a risk to us all with transmission rates this high."
Before the vaccine mandate was lifted, Starbucks was already facing long lines in part to staffing shortages as many were calling in sick thanks to the coronavirus pandemic (via USA Today). Without a vaccine mandate in place, these shortages aren't likely to ease up anytime soon — and time will tell if the combination will affect business.