The Clam Chowder Rule Ina Garten Never Breaks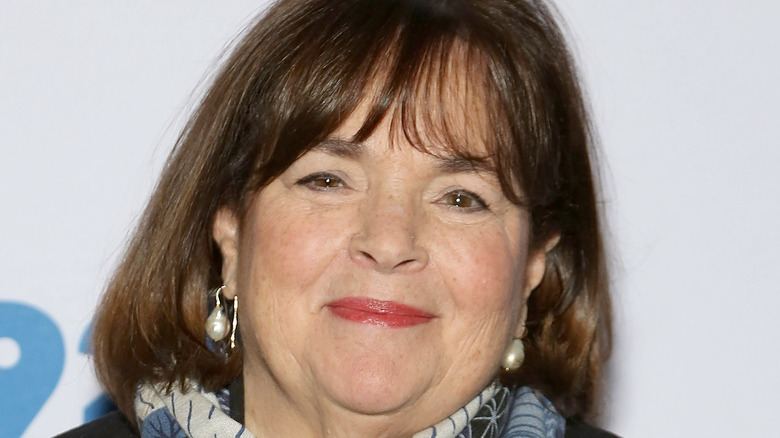 Manny Carabel/Getty Images
Ina Garten has some strong opinions when it comes to clam chowder. She's so passionate about the classic soup that the "Barefoot Contessa" star doesn't even use her popular "store-bought is fine" catchphrase when it comes to this recipe. If you are not familiar with the rich and thick chowder, it naturally includes clams as the main ingredient. Clam chowder is perfect on a cold day after an epic snowball fight or a lovely spring day watching the waves roll in. But as we noted, Garten certainly has her preferences for this recipe.
In an episode of her Food Network show, Garten revealed that the biggest problem with variations of this thick soup is when it is too bland or the ingredients are too finely diced (via YouTube). She readily concedes that she prefers her chowder to be a little more in line with a stew with lots of clams and vegetables, which is why she starts with sauteed onions as her base. Onions offer the foundation that gives it the punch of flavor. She also notes that she likes medium dice for her celery, carrots, and potatoes, so it's nice and chunky. But the one rule that Garten never breaks when making this simple chowder is centered around its primary ingredient. 
Garten requires fresh clams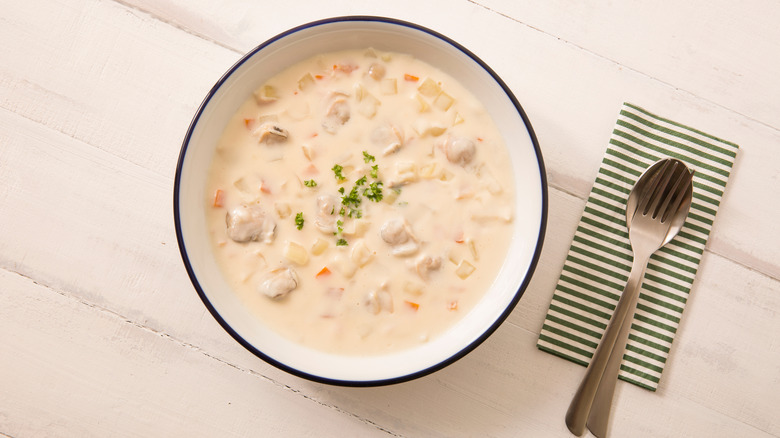 kazoka/Shutterstock
Ina Garten shared that nothing beats fresh ingredients when making this hearty seafood dish (via YouTube). "You just can't make clam chowder without clams and fresh clam juice," she said. "Well, you could probably use bottled clam juice, but it just won't be the same." As the cookbook author walked viewers through her step-by-step process for making her chowder recipe, she shared that it's essential to wait a couple of minutes to add the clams at the end. This will ensure enough time for them to heat up without the pieces becoming tough and rubbery. 
One user on a Chowhound discussion board explains that they use smaller clams which helps to avoid the dreaded rubbery taste. While there are many different clams, Serious Eats recommends using some from the cherrystone or littleneck variety to achieve a tender bite. The Favorite Family Recipes blog also agrees that fresh clams make the difference when you are making this chowder but also notes when you don't live near the coast, they can be challenging to find. Still, if you want to make Garten's recipe, it is worth making a few phone calls to see if any specialty grocery stores around you might carry them.