What Ree Drummond Had To Say About Martha Stewart And Ina Garten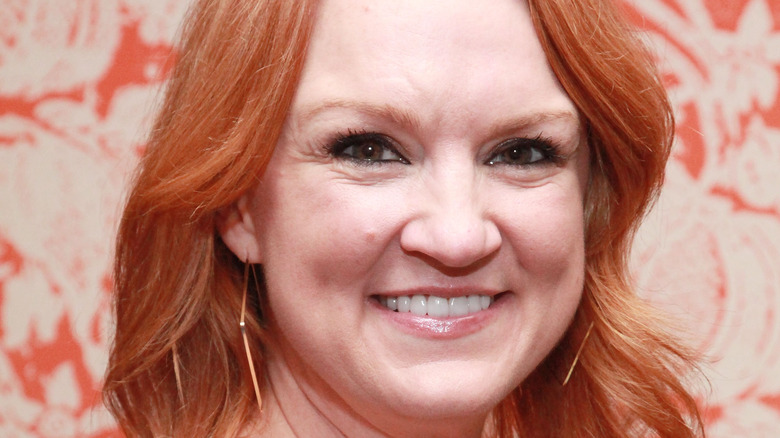 Astrid Stawiarz/Getty Images
Celebrity chef and Food Network star Ree Drummond is someone who enjoys being a part of the culinary world and is full of praises for her contemporaries. According to Today, she's especially fond of celebrity chefs, Ina Garten and Bobby Flay. She once said that she's always looked up to Garten and added, "She has the same effect on me that probably she has on a lot of people. She just puts me at ease. As an early home cook, I learned a lot from her, too."
Bobby Flay is also someone who has a calming presence on Drummond and she can't help but relate to his and Garten's cooking styles. Drummond explained, "They just have the attitude that I tend to have when I cook. Just throw this in and throw that in and you don't have to be so precise all the time." She notes that both talents make it a point to enjoy the cooking process and savor the experience, something that she has a passion for doing as well.
Amidst some controversial comments causing a social media divide, The Pioneer Woman took to Instagram to showcase her support for two of her favorite celebrity chefs, Ina Garten and Martha Stewart.
Ree Drummond says Martha and Ina can do no wrong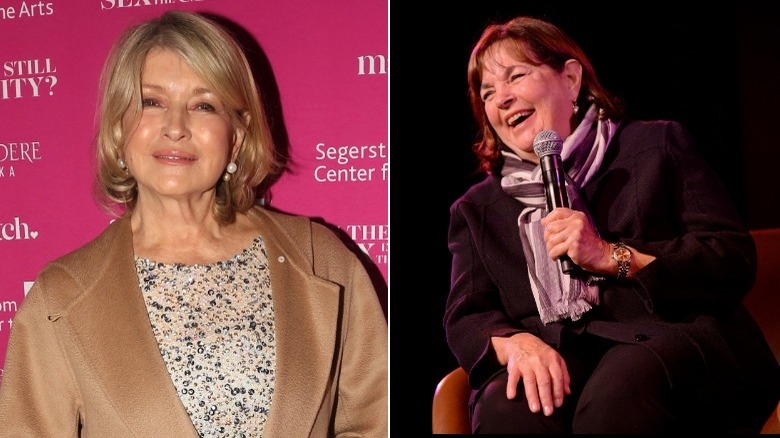 Bruce Glikas, Brad Barket/Getty Images
Earlier in January, Ina Garten posted her resolutions for 2022 in an Instagram comment on actress Reese Witherspoon's page, explaining she'd advise others to "drink more large cosmos, stay up late watching addictive streaming series, stay in bed in the morning playing Sudoku instead of reading a good book, spend more time (safely) with people you love." Whether Garten was being playful or serious, many agreed with her, but fellow chef Martha Stewart was not one of them. What appears to be a jab at the Barefoot Contessa, Martha tells People "I do not agree about taking to drink to cope with things like the pandemic. To me, that's not charming."
This bit of drama caught the attention of celebrity chef Alex Guarnaschelli, who asked Instagram followers to comment on the controversy. She posted, "Martha shades Ina's Cosmos. Thoughts? PS Love them both and I ask the question all in good fun." Ree Drummond expressed support for both, writing "They can both do no wrong. That's my answer!" The comment has been liked over 1,500 times with fans reacting with "Agreed wholeheartedly! Different strokes for different folks" and "my answer too lol." 
The Food Networks' own pastry pundit, Zac Young, chimed in declaring what we are all thinking, "I will not take sides. I WILL gladly referee should this turn into a throw down."