Take Out's Lisa Ling And Helen Cho Share Their Must-Have Kitchen Ingredients - Exclusive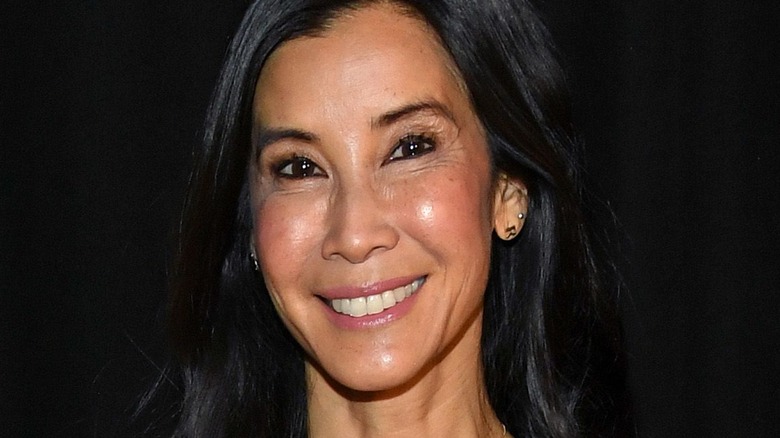 Kevin Mazur/Getty Images
"Take Out With Lisa Ling" — a new show from the veteran journalist and show-runner producer/director Helen Cho — debuted on HBO Max on January 27 and has been intriguing audiences ever since. The inspiration behind the series is to capture and highlight the important impact and contributions of Asian-Americans in the United States, all seen through the lens of food.
Ling, of course, has years of television experience, including hosting "This is Life with Lisa Ling" on CNN along with sitting at the table on ABC's "The View." Cho has also worked on shows such as "Anthony Bourdain: Parts Unknown" and "United Shades of America." And now, the two have brought together their years of experience in the business to share the important stories on "Take Out."
But, with two people this obsessed with food, it was only natural to wonder what might be their favorite ingredients to cook with — and we certainly sought to find out. In an exclusive interview with Mashed, Ling and Cho dished on the must-have ingredients they can't live without when preparing a meal.
Ling and Cho have very specific - and spicy - must-have ingredients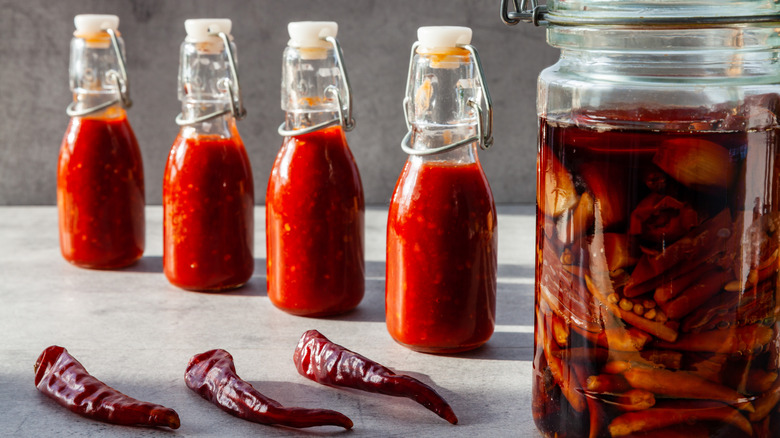 Fotema/Shutterstock
No matter what you love cooking, there are always some ingredients in your house that are your tried-and-true go-tos. Some people love to put garlic salt in everything they cook, while others love to pile ketchup on every dish. Another popular ingredient for many is butter — after all, there's no such thing as cooking without it!
For Ling, though, it's all about hot sauce. "I'm a hot sauce junkie," she said during the Mashed interview. "If you look in my refrigerator, there's a whole side [with] all different kinds of hot sauces." To take her obsession even further, she has carefully curated her collection with different types that best complement certain dishes.
As for Cho? She said she's been cooking a lot of Korean food at home, and as such, two staples stand out. One is doenjang, which Bon Appétit says is a fermented soybean paste, similar to miso. The other is gochujang, "which is like a red pepper paste for soups," Cho said of her second pick that she can't ever do without.
For more from Lisa Ling and Helen Cho, subscribe to HBO Max and watch "Take Out with Lisa Ling," which is now streaming on the platform.