The Sweet Reason David Beckham Took An Italian Culinary Course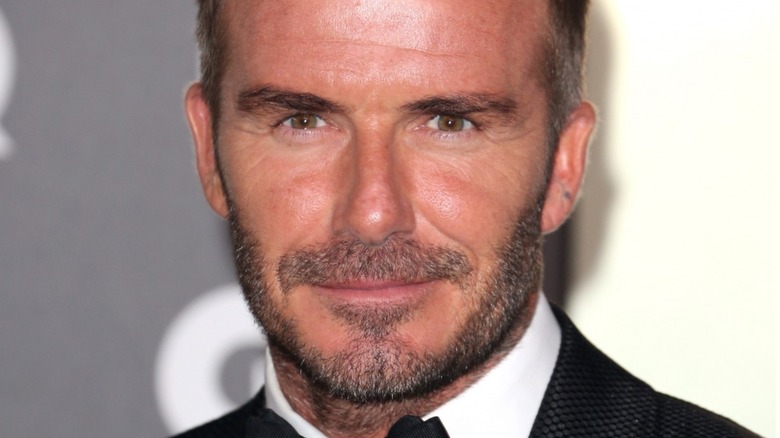 Cubankite/Shutterstock
Besides being a legendary soccer player (or footballer, as the Brits say), David Beckham is also an enthusiastic home cook. Though the star is best known for being a former midfielder for Manchester United, he did once leave his home field to learn how to cook in Italy for 11 months. In a recent interview with Ruthie Rogers on the "River Cafe Table 4" podcast, Beckham spoke about immersing himself in Italian culture and trying to perfect his ragù.
How did he land that gig? Beckham was on loan to play for A.C. Milan — so while he was technically in Italy to work, one of the things he most enjoyed about living abroad was the food. "Whether you go into a small cafe on the side of the street or you're in the middle of Tuscany with an old Italian mamma making the most amazing pasta," he told Rogers, everything you eat in Italy is "astonishing." But Beckham didn't only eat his way through Italy — he also did quite a bit of cooking himself.
Beckham wanted to make the perfect ragù for his kids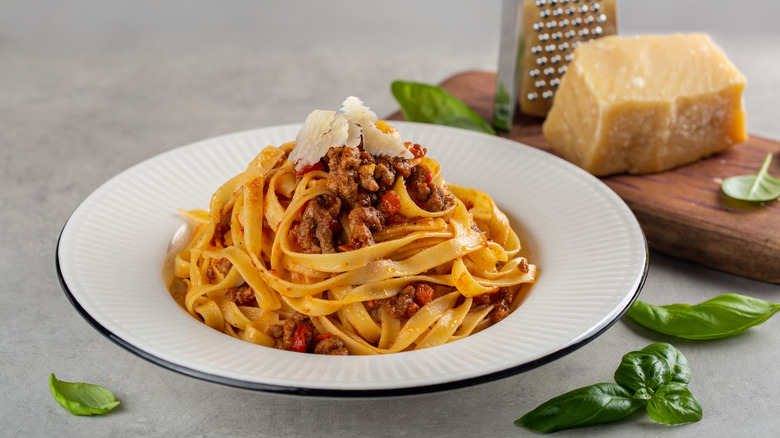 OlgaBombologna/Shutterstock
If you follow Beckham's eldest son, Brooklyn, on Instagram, you may have seen his fan-favorite cooking videos showing off his tasty recipes. You may not know that his father shares the same affinity for food. He shared with Rogers on the "River Cafe Table 4" podcast that he finds cooking to be very relaxing. Living in Italy, then, was the perfect opportunity for him to take private and group culinary lessons. "I'd train in the morning, and in the afternoon, I decided to take a culinary course in Italian cuisine," he said. "I absolutely loved it." And if you're wondering what being in school as a celebrity was like, Beckham said the other students were too focused on their own culinary creations to pay much attention to him.
What really motivated him to sign up for cooking classes, though, was his family. "I did the culinary course because my kids' favorite food is Italian," he explained, adding that he wanted to learn how to cook them a proper ragù and risotto. Both of these things turned out to be easier than he thought they would be — even making fresh pasta from scratch. One of his main takeaways about Italian culture? "It's all about family."