Haagen-Dazs' New Ice Cream Flavors Are Just In Time For Valentine's Day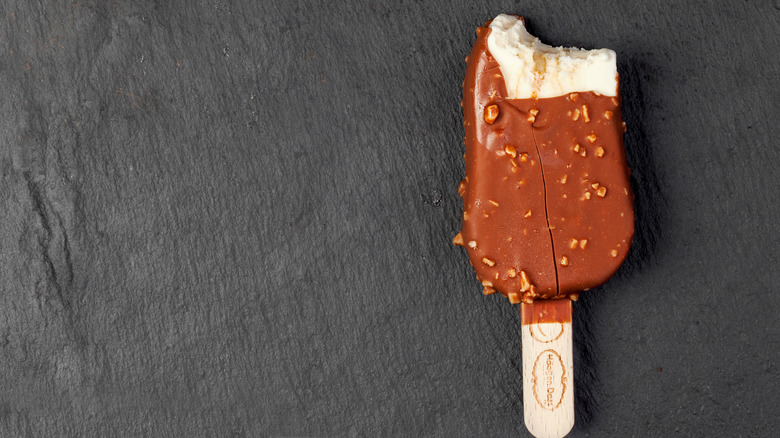 OKcamera/Shutterstock
Since its South Bronx start in the 1920s, Häagen-Dazs has stolen many hearts and filled many stomachs. The ice cream brand with the faux-Danish name has released more than 50 unique flavors over the years, including tried-and-true classics like chocolate chip cookie dough, cookies and cream, rocky road, and plain ol' chocolate and vanilla (via Häagen-Dazs).
But Häagen-Dazs doesn't just offer traditional ice cream options. The company also offers a line of boozy flavors, like Irish Cream Brownie and Bourbon Praline Pecan, which are made with real alcohol (via Delish). Other unique flavors the brand has dreamed up have included birthday cake, pumpkin spice, and peppermint bark.
You might be wondering what else Häagen-Dazs could possibly come up with. Could anything ever top the Black Walnut or German Chocolate Cake ice creams? We can't speak for everyone, but the ice cream company's latest line might have a few crowd-pleasers in the mix. 
City Sweets brings the flavors of a city summer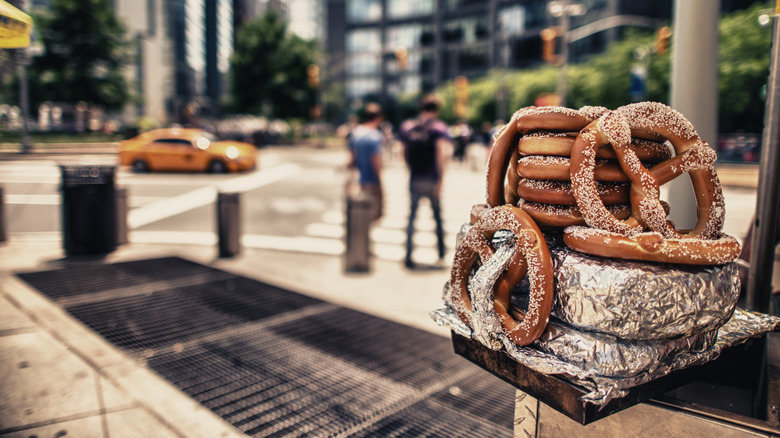 pisaphotography/Shutterstock
Whether or not you've experienced a New York summer, Häagen-Dazs' new City Sweets line might just help you imagine it. According to People Magazine, the line is currently being sold in "select retailers" and consists of five ice cream flavors and three snack bar flavors.
So what new flavors are hitting the shelves in time for Valentine's Day? For ice cream, Häagen-Dazs has unveiled Dulce de Leche Churro, Black and White Cookie, Coffee Chocolate Brownie, Summer Berry Cake Pop, and Chocolate Peanut Butter Pretzel. For snack bars, you can try Dulce de Leche Churro, Chocolate Peanut Butter Pretzel, and Summer Berry Waffle, all of which are coated in chocolate and yummy crunchy bits.
Does it get any more NYC than churros, pretzels, and black and white cookies? The new ice cream line even features artwork done by NYC artist Jade Purple Brown. Once these treats hit stores nationwide in April, people all over the country can enjoy the tastes of a busy city summer without having to leave the house.