Your Valentine's Day Chocolates Are Probably From This State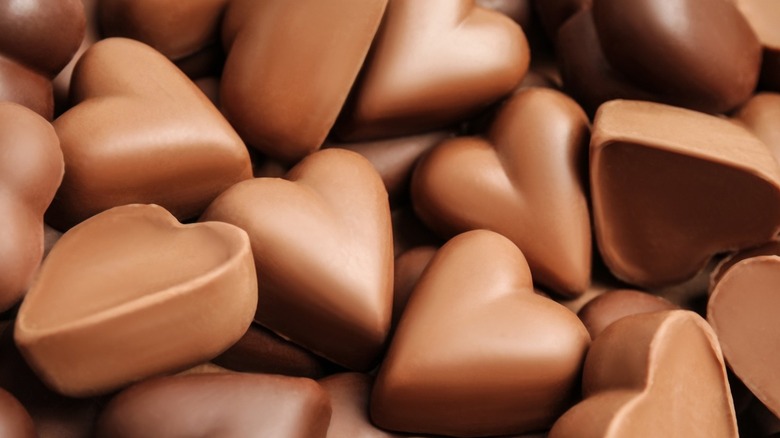 New Africa/Shutterstock
Nothing screams "I Love You" on Valentine's Day like a box of chocolates. OK, maybe a diamond ring yells a little louder, but a box of chocolates is great too. In fact, per CandyStore.com, during the week leading up to February 14 a mouthwatering 58 million pounds of creamy dark and milk chocolate will be devoured. And 47% of people say they buy their own box of Valentine's Day chocolate to enjoy. According to the National Retail Federation, candy is the most popular gift of choice on Valentine's day, with 56% of people planning to buy this sweet confection for someone they care about.
But have you ever wondered where your favorite Valentine's day chocolates come from? If you guessed Hershey, Pennsylvania, you're in good company because even Visit Pennsylvania calls the state a "veritable chocolate lover's heaven." And while a good amount of chocolate does come out of Pennsylvania, it might surprise you to learn that the state does not hold this dubious distinction. So, which state is responsible for producing the most amount of chocolate?
Chocolate makers Ghirardelli and Guittard call this state home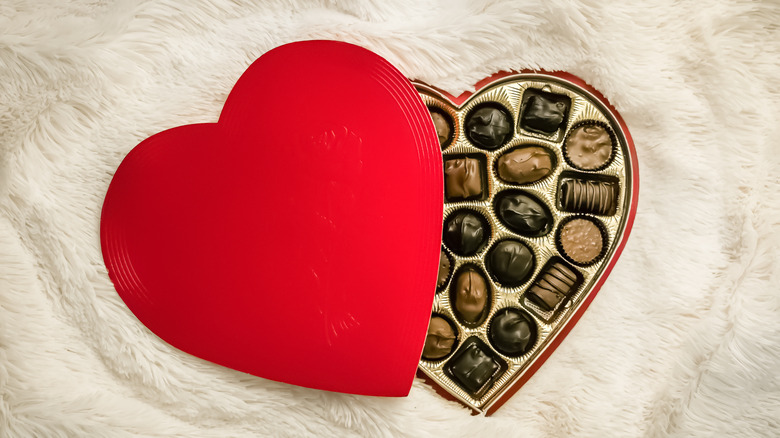 Mariia Suvorova/Shutterstock
Richard Cadbury, whose chocolate company reined in England, gets credit for creating the first box of Valentine's Day chocolates in 1868 (via HISTORY). The state that takes the prize for the greatest number of chocolate makers, per Woman's Day, is sunny California. Those beautiful heart-shaped boxes filled with cream and caramel centers you are buying up for friends, family, and self, most likely came from the Golden State. The U.S. Census shares California boasts 141 chocolate makers compared to Pennsylvania's 115.
According to Santa Barbara Chocolate, California is the home to a number of famous chocolate makers, including two of the oldest and most popular. Ghirardelli, which calls San Francisco home, was first enjoyed by the masses in 1849. While initially it was the Gold Rush that brought Domingo Ghirardelli, the founder of the famous chocolate company, to the city and it was his chocolate business that kept him there. 
Similarly, Guittard, the oldest chocolate maker in America, also found its legs during the days of the Gold Rush and has been flourishing ever since. Guittard is one of the largest chocolate suppliers to baking and cereal companies worldwide.
But regardless of where your box of chocolates comes from, enjoy every last one of them, because Valentine's only comes once a year!