How Whataburger Cookies Made It Into Space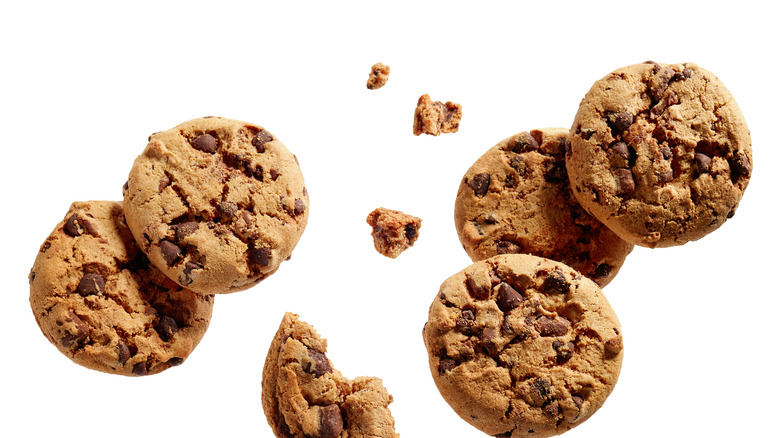 Melica/Shutterstock
Pizza Hut may have been the first fast food chain to deliver to the International Space Station, but two years before that, the crew of the STS-93 Space Shuttle Columbia requested a special treat onboard their 1999 July mission: cookies from the Texas-bred chain Whataburger (via Texas State Historical Association).
From its 1950 debut as a family-run joint whose bestseller was a fresh quarter-pound of beef on a five-inch bun, Whataburger had grown quite a bit by the late 1990s. By 1995, the company celebrated the opening of its 500th store and became the country's eighth-largest hamburger chain.
While we can assume this intergalactic dessert request came from Jeffrey Ashby, the STS-93's only native Texan, it's likely that the shuttle's remaining members (which notably included Eileen Collins, the first woman to command a space shuttle) were also familiar with the chain and were hungry for its individually wrapped treats, which came in two classic flavors: Chocolate Chunk and Sugar Cookie. Leave it to nostalgic baked goods — even ones that need a little rehydrating — to fuel a group of astronauts as they deploy a telescope. 
Unsurprisingly, this was only the beginning of a beautiful friendship between cookies and outer space.
A taste of home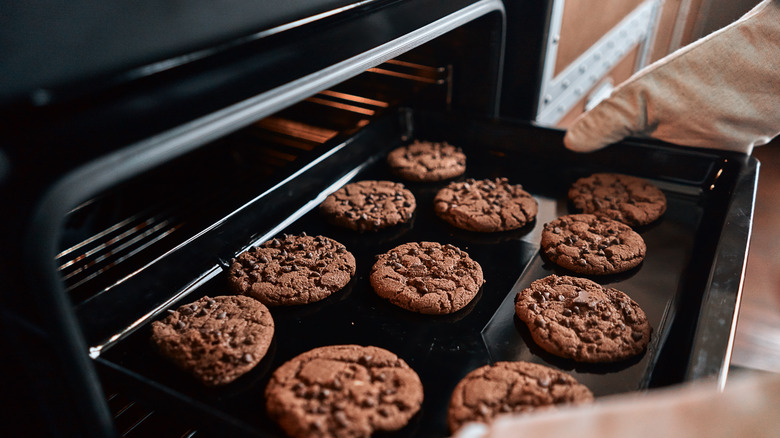 IC Production/Shutterstock
The STS-93 crew was certainly the first to request a specific brand of cookie to bring them comfort in the vast expanse beyond Earth, but NASA travelers were enjoying sugary biscuits in the sky as early as 1964, when members of the Gemini missions were given goo-coated sugar cookie cubes that Business Insider notes were "designed to be eaten in a single bite."
In 2019, DoubleTree By Hilton took this idea to the next level by sending their house-made cookie dough to the ISS in hopes that astronauts would get to bake their own cookies. "Those hotel chocolate-chip cookies will be the closest astronauts have come to truly baking something in their high-flying kitchens," writes The Atlantic's Marina Koren. "NASA says astronauts won't actually eat the cookies, because they are, technically, a science experiment. The treats will be returned home for examination." She added that "...astronauts will receive detailed instructions for using the experimental oven, built by NanoRacks, a space company that helps develop experiments for the ISS. They'll also get a heavy-duty oven mitt."
According to the BBC, three of the five test cookies (which, after some gooey attempts, took a whopping 75 minutes to bake) made their safe return to Earth on the SpaceX Dragon. The jury's still out on how they taste, but we can only hope they're half as good as the ones from Whataburger.