Cracker Barrel Offers A Little-Known Perk For People Living The #Vanlife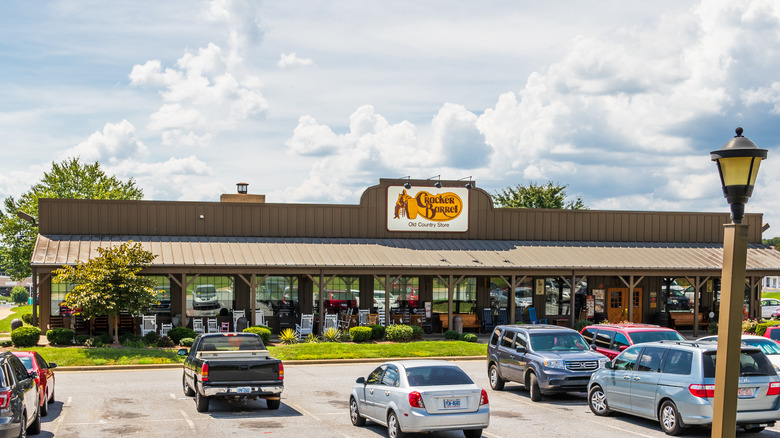 Nolichuckyjake/Shutterstock
It's not uncommon to see an RV or motor home parked in a Walmart parking lot amongst the many mini-vans, semi-truck cabs, and abandoned shopping carts that dot the asphalt landscape. While not all stores allow a policy of overnight parking, a majority of locations will allow you to pull up in your RV or van and spend the night there. Walmart has even stated that they view RV travelers as "among our best customers." 
But, let's say that you're in your motor home or camper van driving down the highway, and there's not a Walmart to be seen. What other roadside businesses can serve as a haven from the long stretch of interstate and offer you a chance to rest and refuel? After all, not every business may be happy to have you taking up space in their parking lot when you're not a customer.
Fortunately for any friends surfing the highway on a road trip adventure, the folks at Cracker Barrel offer you a place to stay, rest up, and maybe even indulge in a few of those delicious biscuits. 
You can park your RV at Cracker Barrel for free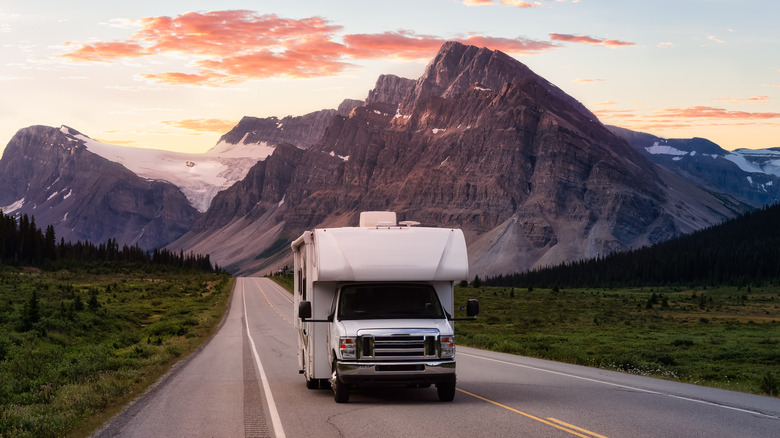 EB Adventure Photography/Shutterstock
According to Time Out, if you're living the #vanlife, you're welcome to not only browse the gift shop or sit down to a home-cooked meal at Cracker Barrel, but you're also welcome to sleep there, too. Some locations are said to have special spaces to park your motor home behind the restaurant. After a long day on the road, there's nothing quite like pulling over and putting your feet up to relax and get your bearings, and Cracker Barrel is more than happy to accommodate you. As the article notes, you can find a location in nearly every U.S. state as well, with the exception of Vermont on the East Coast, middle-ground Wyoming, Washington on the West Coast, as well as Alaska and Hawaii.
But, in the same manner as a guest staying at a hotel, there are certain rules you should keep in mind before you decide to settle in for the night. According to Drivin' & Vibin', it's best to call ahead or at least speak to the manager first before you pull your camper van up to the parking lot and take up a few spaces. While most may be totally fine with letting you stay the night, others may suggest finding another place to crash. Also, don't go breaking out the grill or the patio chairs — despite how attractive a cookout on the Cracker Barrel patio may be, it's not recommended to turn the lot into your own personal campground. 
Last but not least, be sure to give Cracker Barrel some business while you're there. Buying a cup of coffee and a hearty menu item like the Country Boy Breakfast is not only good fuel for the road, but also a good way to thank your "hosts" for their Southern hospitality.