Copycat Shake Shack Shackburger Recipe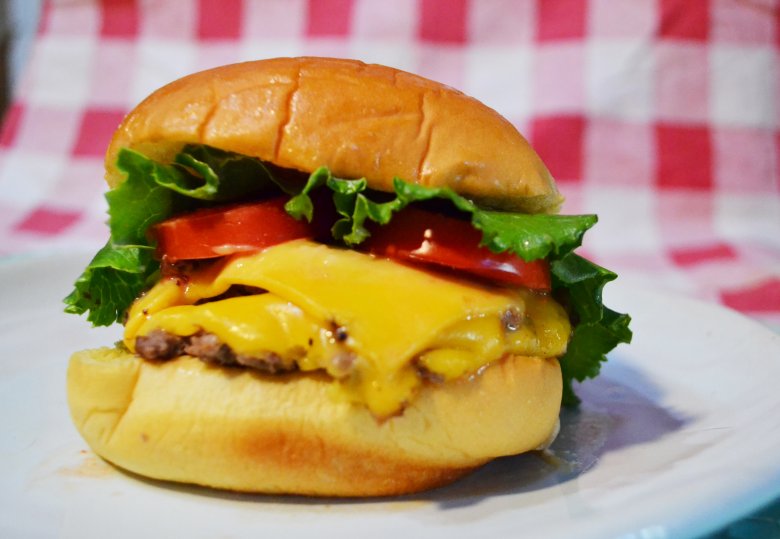 Few restaurants have become trendy as quickly as Shake Shack. For a business that didn't even start until 2004, they've grown past 80 stores with plans to open over 400 stores in the US alone — at least that was the plan in 2015. Fast forward a couple years and things aren't as rosy as they once were, with the Shake Shack stock taking a tumble and that lofty goal of 400 locations still quite a bit away. But lost in the numbers is a petty juicy burger, with a tangy "secret" sauce that holds everything together. How difficult is it to make a Shake Shack Shackburger? Not difficult at all. You can find everything you need at your local grocery store, and you'll be in hipster heaven in no time.
Gather your ingredients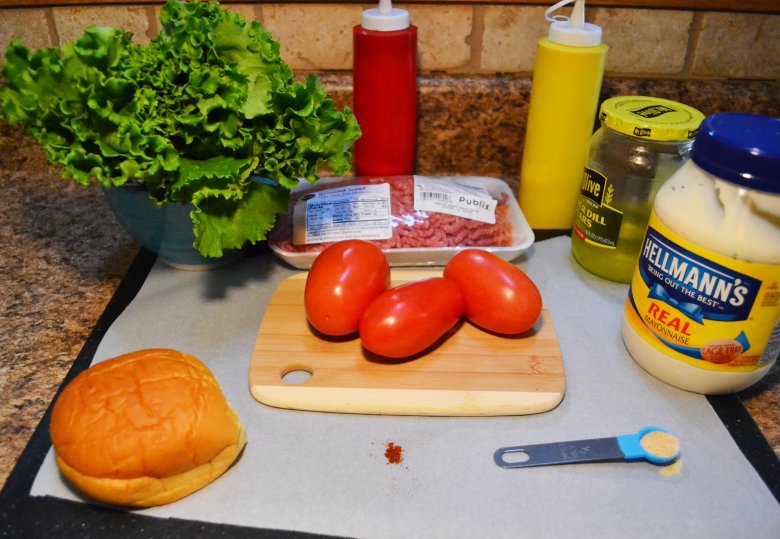 Here's what you need to make a Shackburger: Ground beef, green leaf lettuce, Roma (or plum) tomatoes, Martin sandwich rolls, mayonnaise, ketchup, mustard, pickle juice, garlic powder, Hungarian paprika, salt, and pepper. You'll get the full list of ingredients and step-by-step instructions at the end of this article.
What's the beef?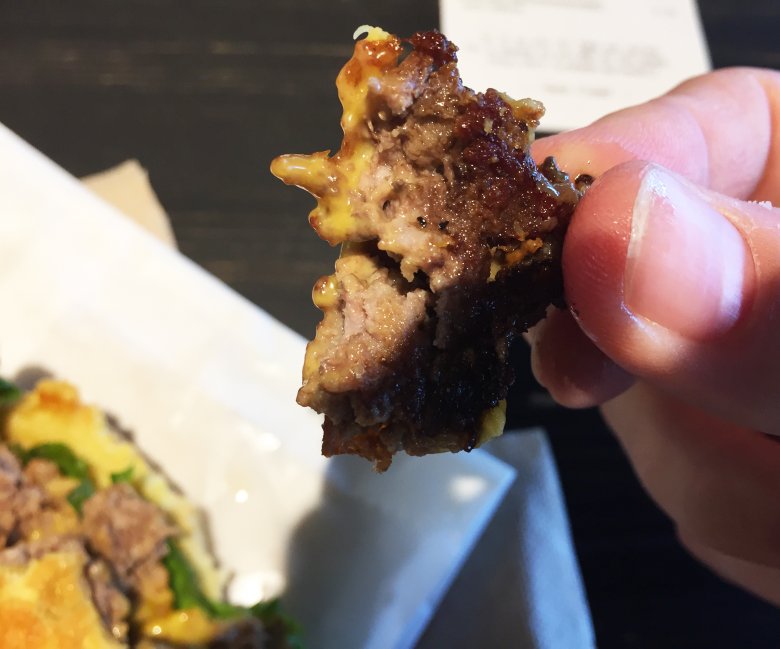 Shake Shack is pretty secretive about exactly what's going on in their ground beef. They use terms like "blend" and "perfect mix" to sum up what they have in there. Here's what we know for sure: Pat LaFrieda is the beef supplier — but you're not going to be able to order the "Shake Shack blend" from them. The other thing going on is it's just ground beef. It's Angus beef, but don't forget, that's the breed of cow, not some magical cut. Whereas Steak 'n Shake uses three meats to get that beefy flavor, ground beef has ground round, sirloin, or chuck already in there. And given that Shake Shack says that 80/20 is "around" the right mix for their beef, and factor in the juiciness to the burger, it's just Angus ground beef. There's very little sirloin going on here, just enough that you'd find in a standard ground beef.  
Ground beef, meet puck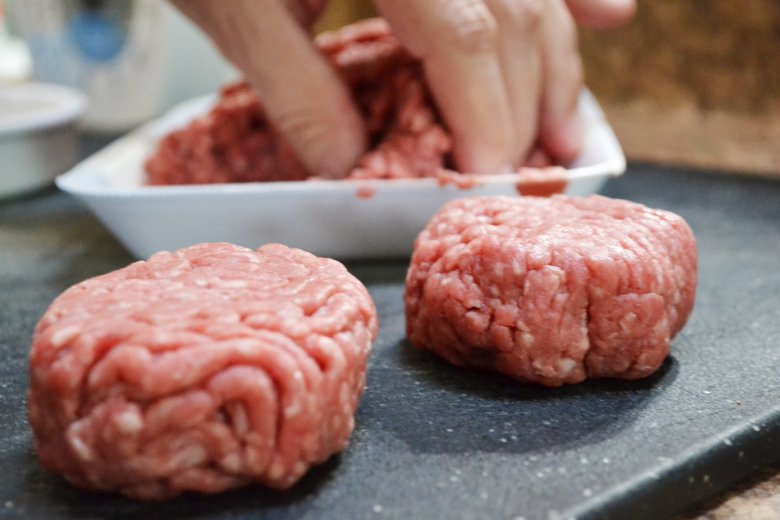 Shake Shack founder Danny Meyer admitted he used Steak 'n Shake for inspiration. He waxed poetically about growing up in St. Louis and the Steak 'n Shake as a gathering spot and blah blah blah... What he really learned from Steak 'n Shake was how to get a really meaty burger cooked on a flat grill. So just like we did on the Steak 'n Shake perfect Frisco Burger, we need to create "pucks." The burgers are advertised as a quarter pound — so we'll need to create four ounce pucks of meat. Using our creme brûlée dish without crimped sides, simply roll a ball of meat around to create the puck sides, and then flip and repeat. If you don't have a device like that, you can shape 'em by hand or use a small shallow bowl. But puck is the trick for getting the burgers going.
Lettuce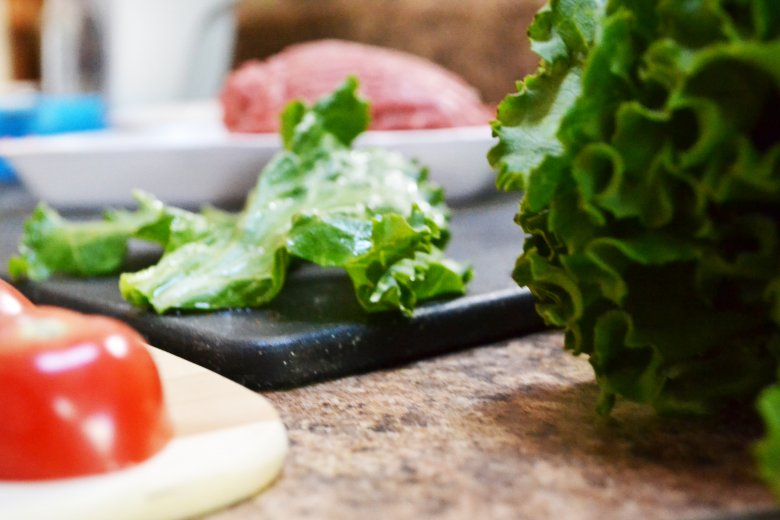 Presentation is the key to Shake Shack, and nothing stands out like a solid piece of green lettuce. Shake Shack uses green leaf lettuce, so just pick up a head at your local lettuce depository and cut off a piece about as big as the bun.  
Tomatoes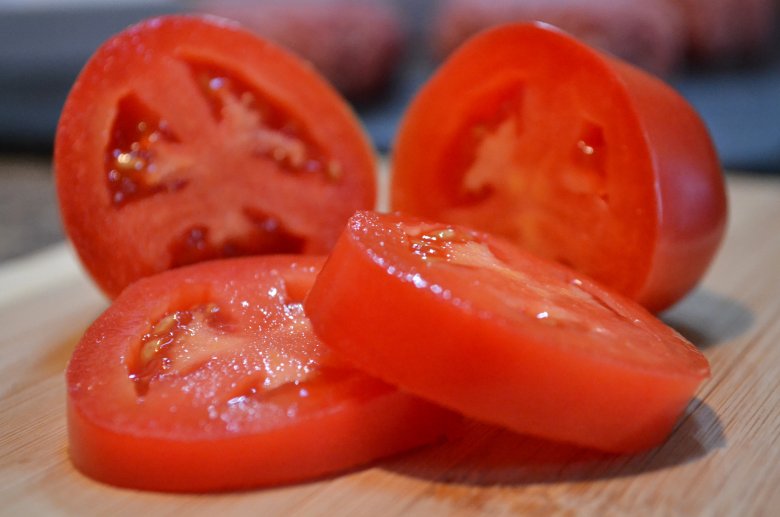 The Shake Shack tomatoes are small. They use Roma tomatoes, which are basically the same as a plum tomato. The tomato is that oval, egg-like shaped one you usually pass over for something that looks more like a tomato. If your local grocery store only has plum tomatoes, just go with that.
Cheese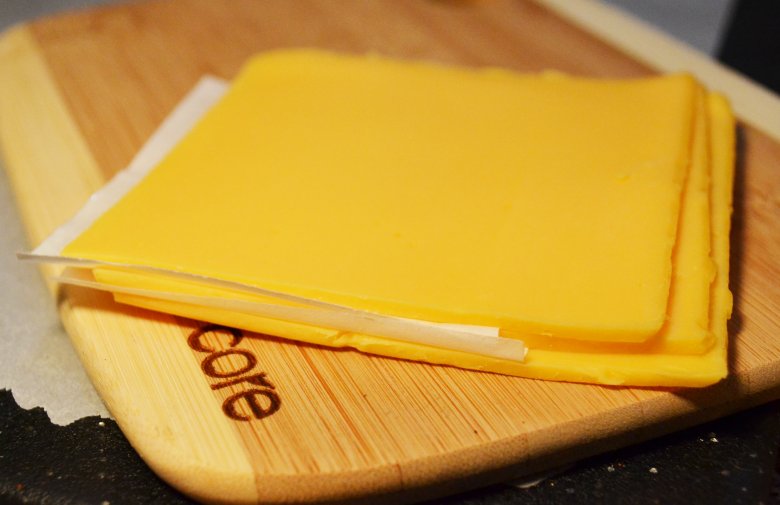 American cheese is the choice dairy for Shake Shack. American cheese tends to hold up better under heat, and these cheeses will be hitting the meat on the grill — similar to how Steak 'n Shake does it. Are you seeing a trend here yet?
Buns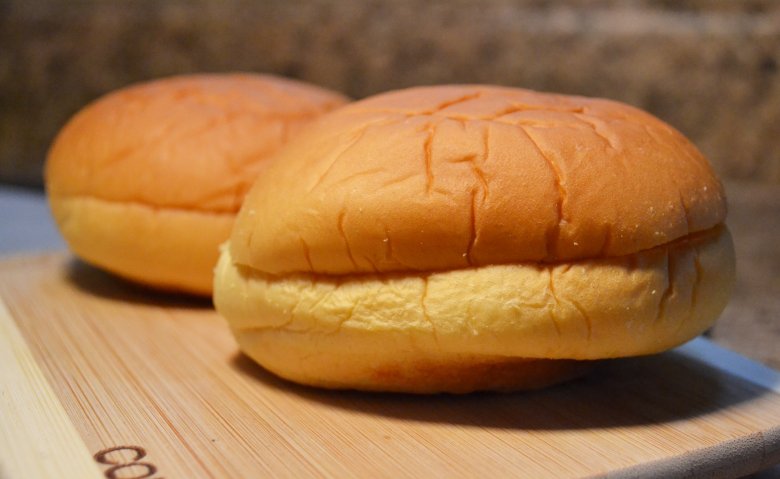 The bun game is on-point at Shake Shack. Martin's Famous Pastry Shoppe supplies the buns, and those are available everywhere. You're looking for the sandwich buns, without sesame seeds. It's worth noting that Martin doesn't sell a hamburger bun (the size Shake Shack uses) to the public without seeds — which means our bun will come up just a wee bit shy of the actual correct size, but I'm willing to sacrifice that in order to get the flavor down pat.  
The Shacksauce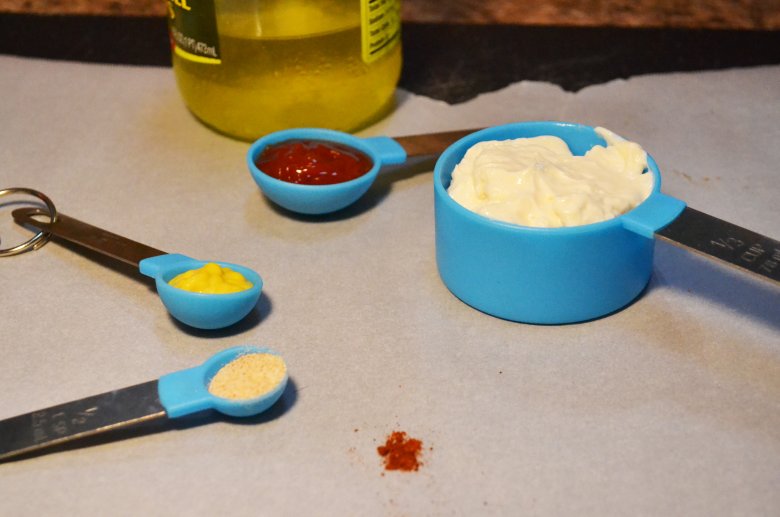 Every good chain has their own signature sauce, and Shake Shack is right there with them. Again, Shake Shack thinks they're kinda cute and won't tell you what exactly is in the sauce, but the flavor is pretty easy to pick out. The obvious is mayonnaise and ketchup — the base ingredients for many a sauce. You should be able to pull out some mustard going on as well, along with some spices — a bit of heat. Garlic powder and paprika are in there for sure — if you look pretty hard at a Shacksauce you can actually see little red dots, that's the paprika. The other taste might throw you off a bit, but it's a tangy taste that can only be... pickle juice. According to Shake Shack themselves, it's actually pickles minced up and in the sauce, but taking a pickle and smashing it to smithereens and then getting it into the sauce seems... well, insane even for this version. The pickle juice will do just fine — just make sure it's dill, not bread and butter.  
Combine your sauce ingredients in a bowl, give it a twirl, and park that in the fridge for 10 minutes at least to bring the flavors together.   
Let's get ready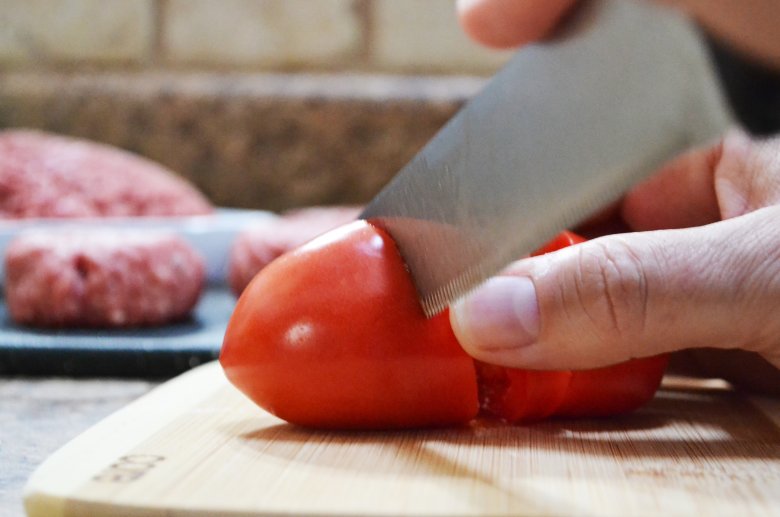 We have all our ingredients, so let's get set with what we actually need to get this Shackburger cooking — metaphorically speaking. Cut two slices of tomato — start from the middle and then work your way down (you can give the smaller parts to the people in your party you like the least, I'll never tell), and take a cut of lettuce just as big as the bun.  
Grill and smash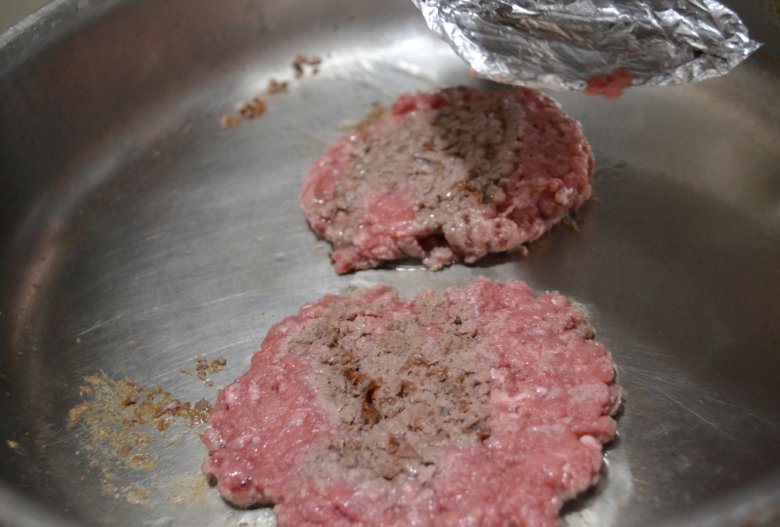 Just think of the cooking method here as "Steak 'n Shake but bigger."  We still have a puck, we still have a hot grill (around 375 degrees Fahrenheit, or six on your stove top setting), and since we still haven't found the perfect solid spatula, we have a foil-wrapped spatula and a spoon to do our smashing. Let the puck cook for about 30 seconds, and then flip it, and smash it down with your wrapped spatula and a device — like a big 'ole spoon — to get the burger as flat as possible.
Flip and season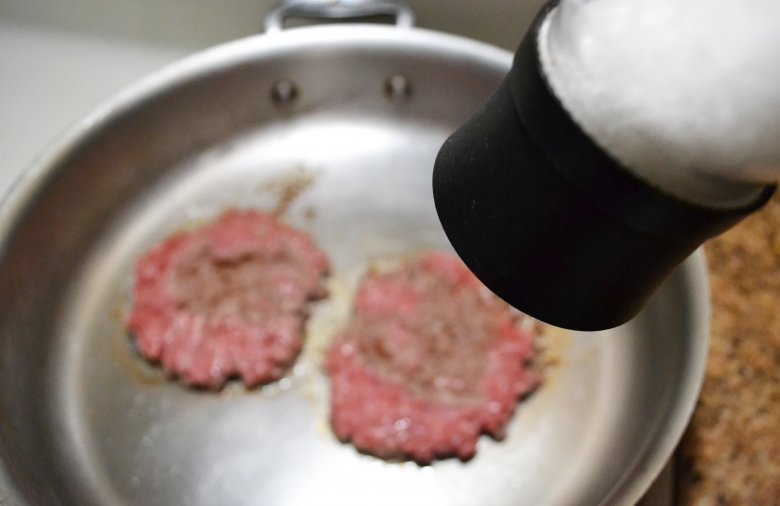 Unlike their idols Steak 'n Shake, Shake Shack actually does add seasoning after the flip and smash — namely salt and pepper. They put a lot of salt and some pepper on the burger. As I ofttimes warn, if you have a propensity to swell up from salt, go ahead and take it easy on the seasoning. But after you smash the burgers, add your seasoning liberally. Let those go for about a minute and then flip them back over.
Cheese please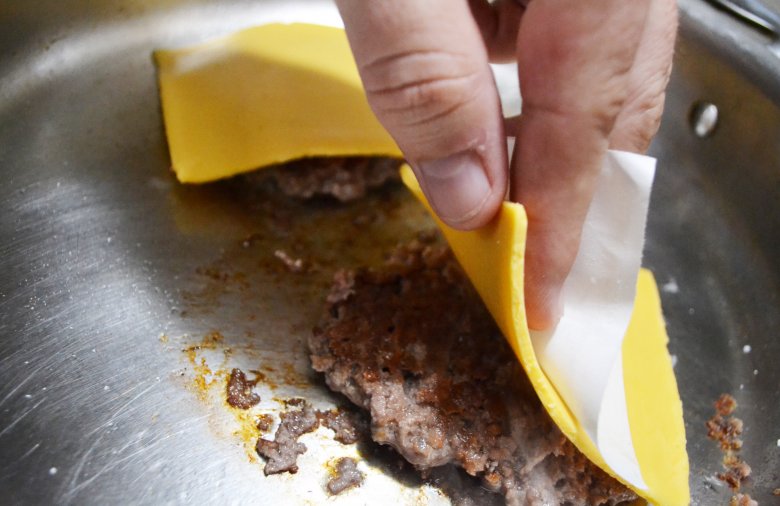 We're going for a melted cheese look on the finished burger, so apply a piece of American cheese to each of the patties after you've flipped them once again. As the cheese starts melting on the sides, tucking up to the burger, place one on top of the other in a burger-cheese-burger-cheese manner. Exit those to your bun. It's time to make it look pretty.
The build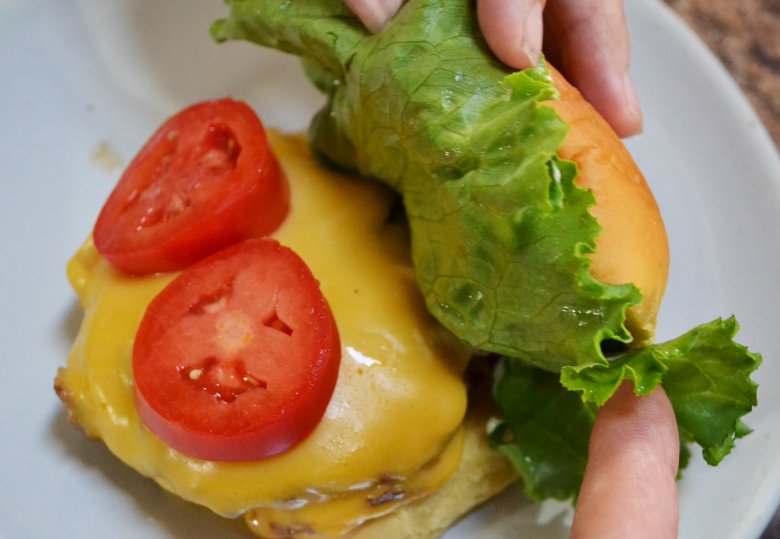 The true secret to Shake Shack is the presentation.  The burgers are practically created for foodies to take pictures of and share on their social media. The bun remains connected together – do not break apart your bun! The burgers should sit perfectly centered on the bun, and then the two tomato slices go on the closest quarter section of the bun embedded right on the cheese — it doesn't make a lot of sense in tomato-burger distribution, but it sure looks pretty. Take a spoon (or if you want, put your sauce in a squeeze bottle) and draw three lines across the top bun with the sauce. Pop that piece of green lettuce onto the top sauce part, and sort of bring the bun down on top, so it almost has a "pop top" look to it. Go ahead, take a picture, you know you want to!
How close are we?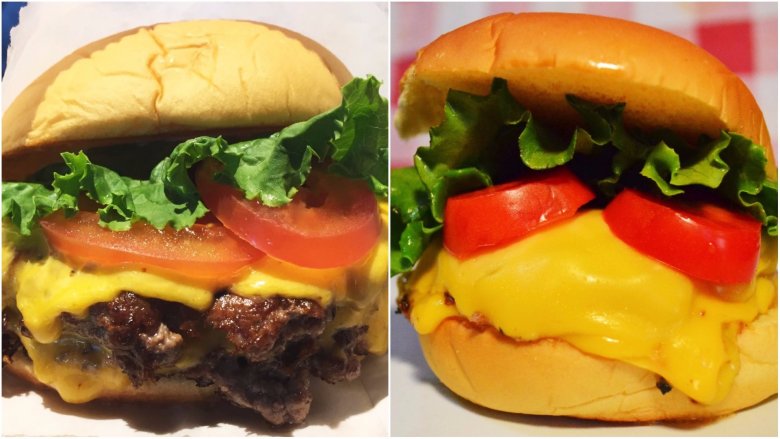 The tricky thing about "ground beef" is not all ground beef is created equal. However, despite not knowing exactly what goes into their mix outside of not a lot of sirloin, this tastes really close to a Shake Shack Shackburger. If I were to guess, the beef blend probably has more short rib or brisket than the typical ground beef mixture, and that's why Shake Shack doesn't want to reveal exactly what it is. The sauce is dead on — the melted American cheese bonds with the tomatoes that give the burger a tangy bite, and of course the burger is juicy just like a Shake Shack. You throw this in a wrapper and you'll fool all of the people all of the time. The biggest difference — as you can see by the pictures — is my cheese is bigger than theirs. I'm not bragging, but this might have to do with the position of the cheese — had I spun the burger a little I probably could've found a spot that doesn't have cheese dripping off. If you look at the "real" image on the left, you can see the sides are oozing with cheese.  So again, it's all about presentation.  
Copycat Shake Shack Shackburger Recipe
Wouldn't be awesome if you could make your own Shake Shack Shackburger? Now you can.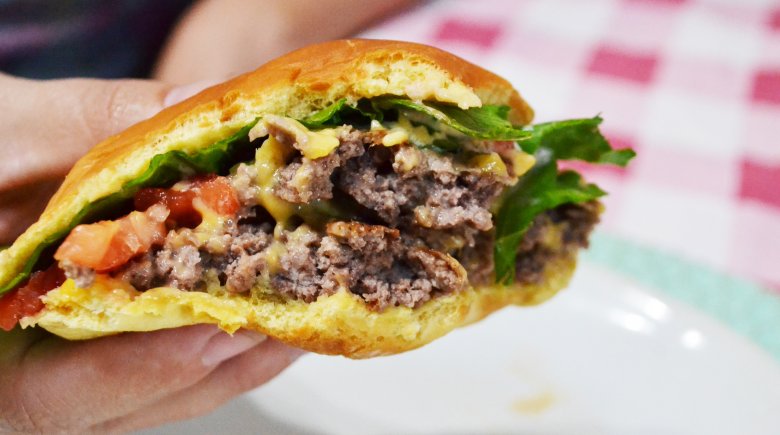 Ingredients
8 ounces Angus ground beef pucks, divided
2 slices American cheese
1 piece of green leaf lettuce
2 slices roma or plum tomato
1 Martin sandwich (or hamburger) roll
¼ cup mayonnaise
⅛ cup ketchup
1 teaspoon mustard
½ teaspoon garlic powder
Pinch of paprika
½ teaspoon pickle juice
Directions
Combine mayonnaise, ketchup, mustard, garlic powder, paprika, and pickle juice in a bowl.
Refrigerate for at least 10 minutes to meld the flavors.
Create a "puck" of meat from a 4-ounce ball.
Put 4-ounce meat "puck" in a 375 degree pan or flat top, cook for 15-30 seconds.
Flip puck and "smash" with a solid spatula or a spatula wrapped in aluminum foil, using a heavy device (like a spoon) to assist the flattening.
Apply salt and pepper to taste, cook for 1-2 minutes.
Flip burgers, add American cheese to each patty.
When the cheese begins to "curl up" on the sides, put one burger on top of the other, remove from heat and place a non-separated bun.
Put three lines of sauce across the top bun.
Add two slices of tomato to the forward quarter of the burger, so they are practically sitting on the outside of the burger.
Place a piece of green leaf lettuce on top of the burger, but don't cover the tomatoes.
Pull the bun (but don't separate it) to close the burger giving it a "pop top" look.
Eat and enjoy!
Nutrition
| | |
| --- | --- |
| Calories per Serving | 1,293 |
| Total Fat | 102.2 g |
| Saturated Fat | 30.7 g |
| Trans Fat | 2.7 g |
| Cholesterol | 210.4 mg |
| | |
| --- | --- |
| Total Carbohydrates | 39.2 g |
| Dietary Fiber | 2.9 g |
| Total Sugars | 12.5 g |
| Sodium | 1,433.4 mg |
| Protein | 53.3 g |