Fun Dip's Newest Flavor Is Made For Fans Dreaming Of Sunny Days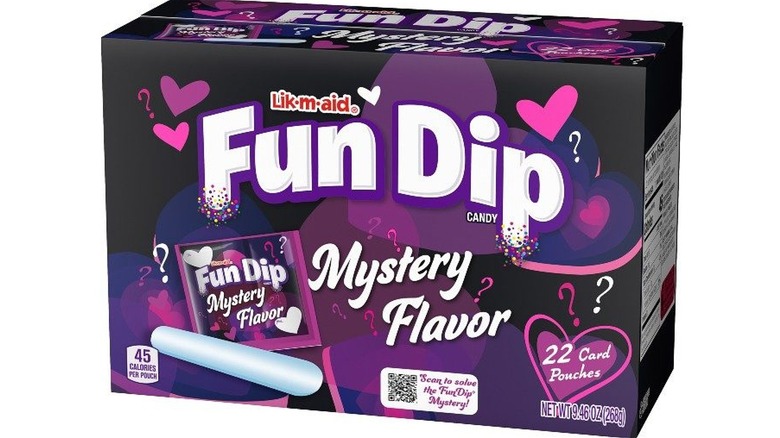 Fun Dip
Have you ever had Lik-M-Aid Fun Dip? It's a candy from the Ferrara brand featuring a solid sugar "Lik-a-Stix" that you lick, dip into a pouch of sweet and sour flavored candy powder, and repeat, per Snack History. Some have called it one of the worst candies ever made, but the old-fashioned treat has been around since the '50s and is still coming out in new innovations to this day.
This year, Ferrara released a new mystery flavor of Fun Dip for Valentine's Day. Beginning last month, fans were invited to taste the mystery flavor and submit their guesses of its name, with the winner getting a prize of $5,000. On February 15, the candy brand officially revealed the new flavor in a press release sent to Mashed: It's Maui Punch. Though this is the first time that Fun Dip has ever been available in a Maui Punch flavor, the name may sound familiar to you — and for good reason.
Fun Dip is the second Maui Punch-flavored candy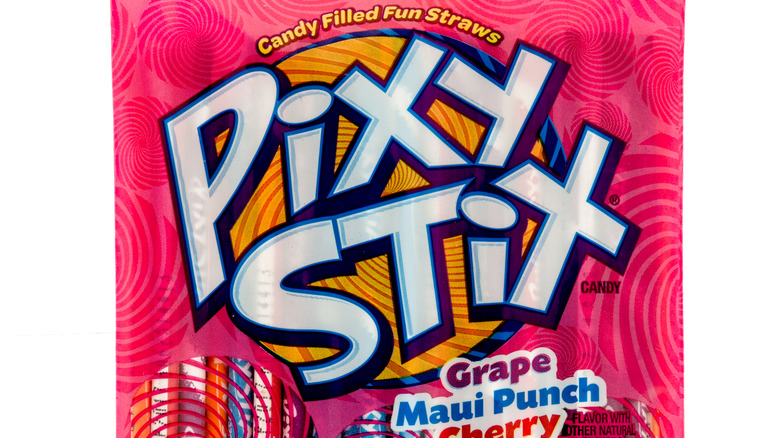 Keith Homan/Shutterstock
If you've heard the name Maui Punch before, you probably remember it from a Pixy Stix flavor of the same name. Similarly to Fun Dip, Pixy Stix consist of flavored sugar, but it comes in a thin paper tube instead of a bag and is meant to be poured into your mouth. Also like Fun Dip, Pixy Stix were originally inspired by a powdered drink mix that kids liked to eat, according to Candy Store.
As for what Maui Punch Fun Dip tastes like, the announcement shared with Mashed calls it "a  tropical fruit punch-style flavor." This suggests that it's Ferrara's riff on Hawaiian Punch, a drink that actually began nearly a century ago as a popular syrup-based ice cream topping. People soon realized they could use the syrup to mix up a fruity non-alcoholic drink, and the Hawaiian Punch we know today was born. It's interesting how full-circle Fun Dip's journey has come: It was once the candy version of a drink mix, and now, thanks to its latest flavor, it's the drink mix-flavored version of a candy inspired by a drink mix.