The Double Rainbow That Has Sandra Lee Feeling Blessed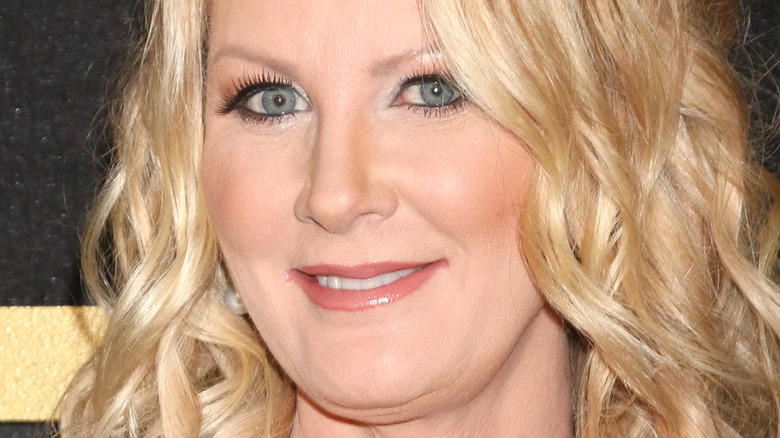 Kathy Hutchins/Shutterstock
Sandra Lee is a renowned chef who, per her website, has won a number of awards and is also an active philanthropist. Lee is known for her accessible recipes, as well as the glimpses she shares into her lifestyle, from the glamorous details to the simple ones.
While food may be one of her earliest loves, Lee has another love in her life, too: actor Ben Youcef. Ever since the pair took their relationship public, Lee hasn't been shy about why she and Youcef are a great pair, praising him in interviews and in various social media posts. (Rumors swirled in August 2021 that the pair were engaged, per the New York Post, but the couple hasn't confirmed the speculation.)
"Love happened! Happiness happened! I was certain it never would again. I was shocked when it did," Lee wrote in an Instagram tribute to Youcef for Valentine's Day. And it seems that Lee's new love has her noticing all kinds of beautiful things.
Double rainbow, double blessed
In a February 16 Instagram post, Sandra Lee captured a double rainbow over ocean waves crashing to shore under a still-cloudy sky outside her beachfront property. "There are literally two rainbows over my house. Thank you God — that's awesome," the chef captioned her post. She added, "I wonder what it means? I hope rainbows follow you around every day of your life."
Rainbows are fairly few and far between. And according to National Geographic, they only form when "sunlight hits a rain droplet," reflecting light. But Lee was lucky enough to catch not one but two rainbows, to the delight of both herself and her fans. 
Fans commented with notes of joy, such as "Absolutely Beautiful your angels are watching over you!" and "So very happy for you." Others noted the "absolutely breathtaking" view. "May all your dreams come true," one fan commented on Lee's post.