The Unusual Reason Skyline Chili Is Being Recalled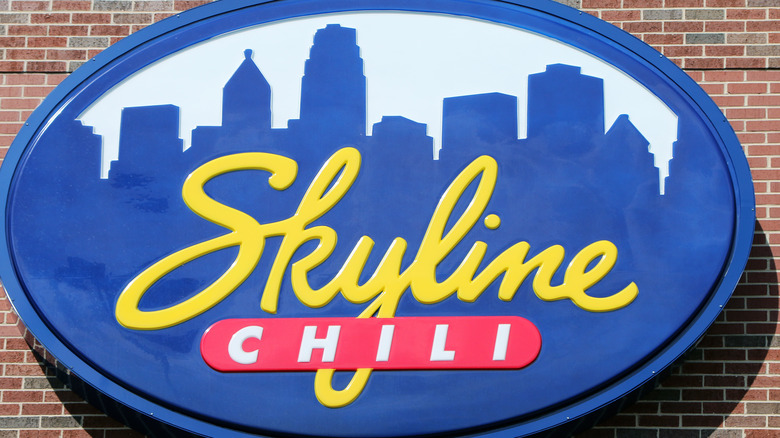 James R. Martin/Shutterstock
Food products get recalled all the time. From canned olives contaminated with botulism to chicken pot pies that fail to list allergens, there is a wide range of reasons why products get yanked from store shelves. Skyline Chili's current recall, however, is a new one that's probably humorous to everyone, except Skyline, of course.
Manufactured by Morgan Foods, more than 2,000 pounds' worth of Skyline Chili are being recalled because they are "misbranded" and contain "undeclared allergens," according to the U.S. Department of Agriculture's Food Safety and Inspection Service. That's because consumers who've popped a can of this particular batch open have found something other than chili inside. In fact, the cans were erroneously filled with cream of chicken soup!
The undeclared allergens that are present in the soup, but not the intended product, are milk, soy, and wheat. For people with food allergies, this is a big deal. However, one would hope that they would realize it's not chili and opt out, anyway.
More details on the Skyline Chili recall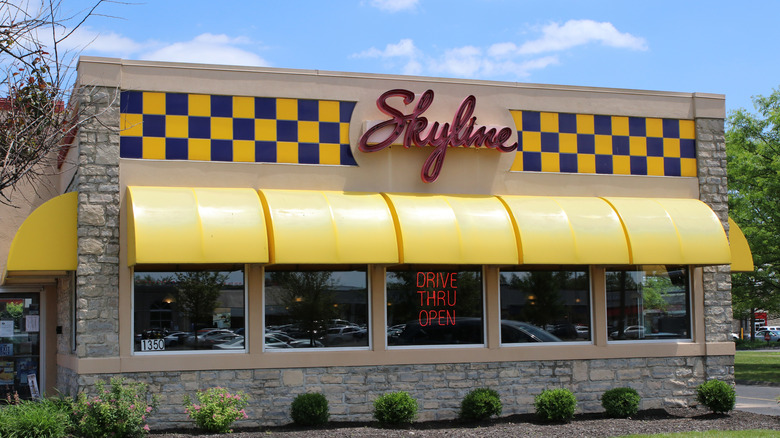 Eric Glenn/Shutterstock
Consumers who've purchased a can of Skyline Chili recently should make haste to the pantry, as they were shipped to stores all around the country. It's easy enough to figure out if a can is affected, or not. Offending products were produced on December 21, 2021. The 10.5 ounce cans also feature a product code of CHC8T UPY on the bottom of the can, a lot code of L2121, as well as a "best by" date of December 21, 2023. The expiration date is December 21, 2024. The establishment number is EST. 6806, which is found inside the USDA's mark of inspection.
People who happen upon an affected can of chili can either throw them out or return the can to the store they bought it from. To date, no illnesses or reactions have been associated with the affected batch.
So whether you plan to make a chili cheese dog or want to scarf it down with a spoon, double-check your Skyline Chili before consuming. Cream of chicken soup just doesn't pair as well as chili does with a hot dog.