Sweet Dessert Nacho Recipe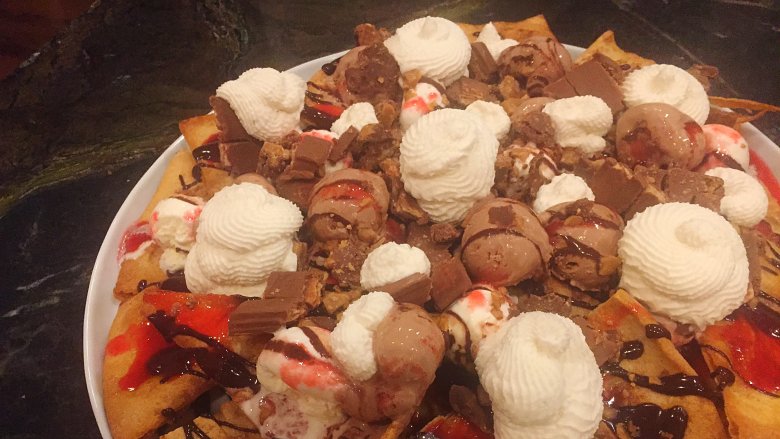 Typical desserts for a crowd range from cookies and cupcakes to pie and ice cream sundae bars. There's another dessert that's perfect for a crowd, however, and it's dessert nachos. You probably already know what nachos usually look like, but these nachos are an upgrade in ways you never dreamed of. It starts with a layer of sugar and spice pita chips, then adds fudge sauce, raspberry sauce, two kinds of ice cream, crushed candy, and freshly whipped cream. They're a fun, festive, and delicious way to satisfy even the most demanding sweet tooth.
Here's what you need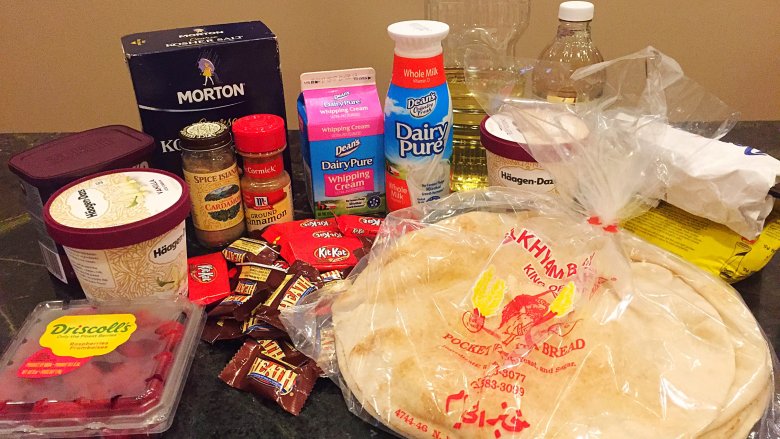 This recipe is about half homemade and half store bough — and you can make the whole thing from store-bought items, if you prefer. To do it my way, you'll need big loaves of pita, sugar and spices, raspberries, cocoa powder, milk, heavy whipping cream, real-deal vanilla extract, candies and ice cream flavors of your choice (I opted for Kit Kat bars, Heath bars, and both chocolate and vanilla). After you pull together all of your ingredients, it's time to get to work.
Need more details? Get a full list of ingredients and step-by-step instructions at the end of this article. 
Make the fudge sauce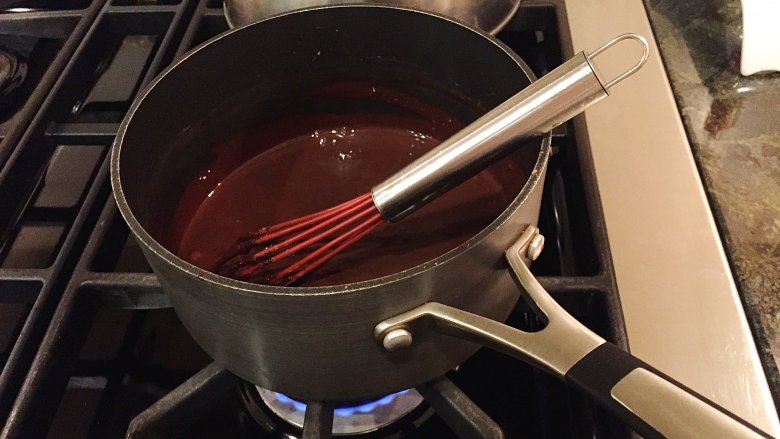 Grab a small saucepan and set it on your stove. Add cocoa powder, whole milk, sugar, and salt, and whisk, whisk, whisk until it's all combined. Cook it over medium heat. Bring it to the slightest boil and then remove it from the heat and set it aside until you're ready for it.
Make the raspberry sauce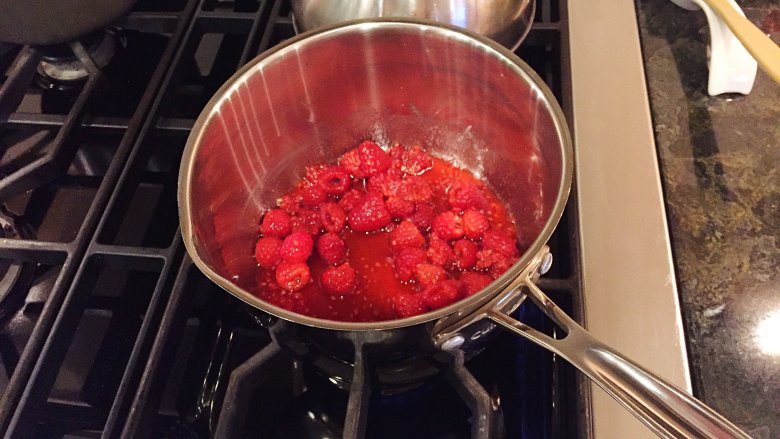 Wash the berries well and grab another small saucepan and place it on the stove. Put the berries, sugar, and a generous squeeze of lemon juice into the pan. Cook your sauce over medium heat until the berries break down, the sugar dissolves, and the whole mixture gets saucy. Again, remove it from the heat — but this time strain it to remove the seeds — and set it aside until you're ready for it.
Make the pita chips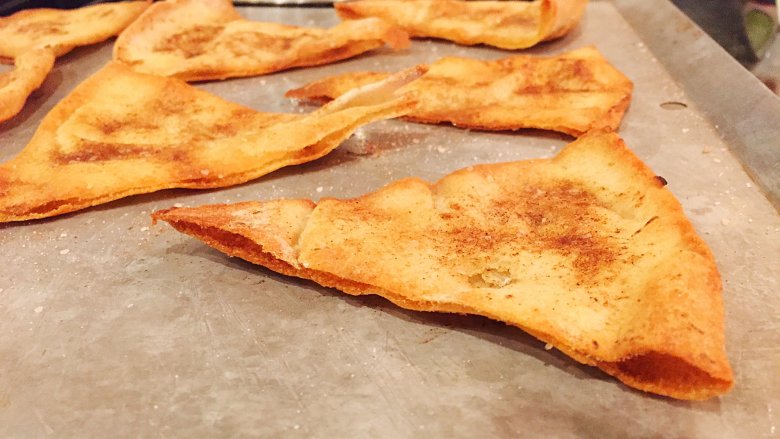 Grab your bread knife and slice your pita into wedges. Using a pastry brush, brush some vegetable oil or avocado oil onto both the front and back sides of each pita wedge. Vegetable or avocado oil is important here because of their smoke points. Don't use coconut, olive, or butter because the oils will break down and smoke. Sprinkle some of the sugar, cinnamon, and cardamom mixture on both sides and place them on a sheet pan or two (or even three). Bake them until they're golden and crispy.
Make the whipped cream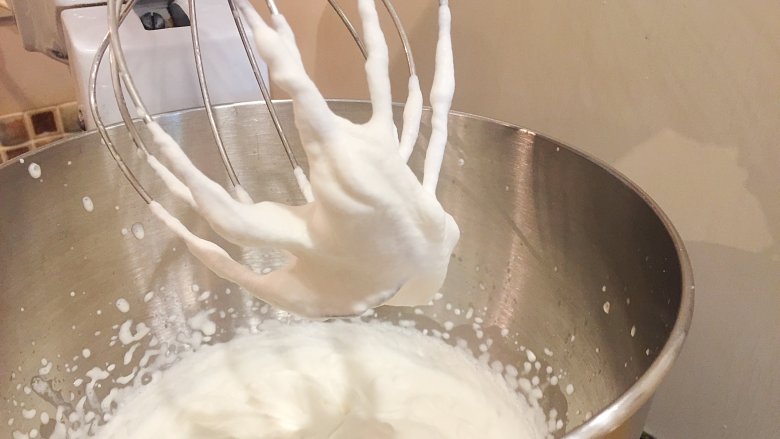 Shutterstock
Add the cream, sugar, and vanilla extract to the bowl of your stand mixer. Using the whisk attachment, beat on high until it's fluffy. You can absolutely do this by hand, as well, however, it will take quite a bit longer.
Scoop the ice cream and crush the candy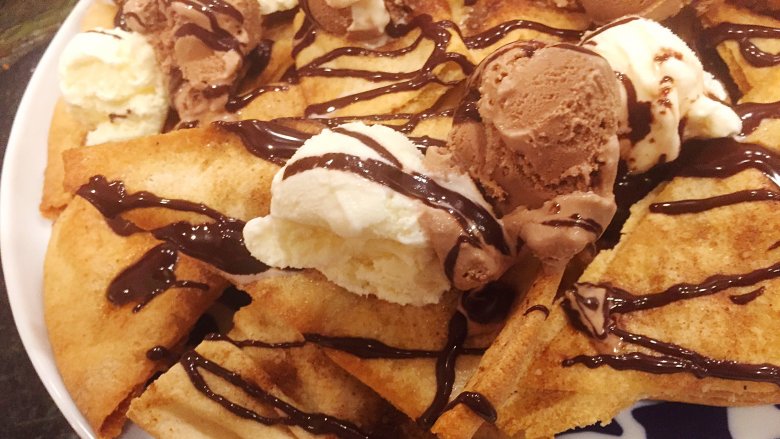 The best size scoops for this particular dessert are small scoops, like those that come from a smaller cookie scoop or even a melon baller. Of course, a regular-sized ice cream scoop will work just fine as well, but it'll be a little bit more difficult to distribute the ice cream across the nachos — and a little harder to eat too. If you're using candy that's bigger than bite-sized, it'll need to be crushed or chopped. Put it in a resealable baggie and crush it with a heavy rolling pin or the flat side of a meat tenderizer. Easy does it!
Start assembling the nachos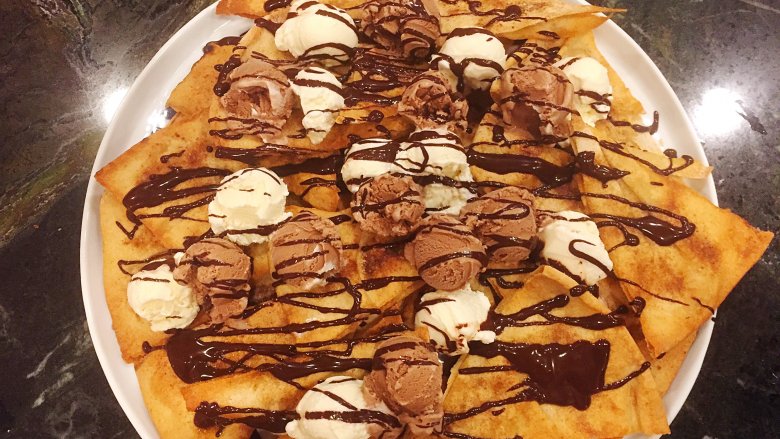 Lay the chips down on a large platter in as close to a flat and uniform single layer as you can so that all of your ice cream, sauces, and other toppings are evenly distributed among the chips and you don't have too many chips that are hiding underneath and miss out on the toppings. Add scoops of ice cream — multiple flavors is more fun. Then, drizzle fudge sauce all over the top.
Add your finishing touches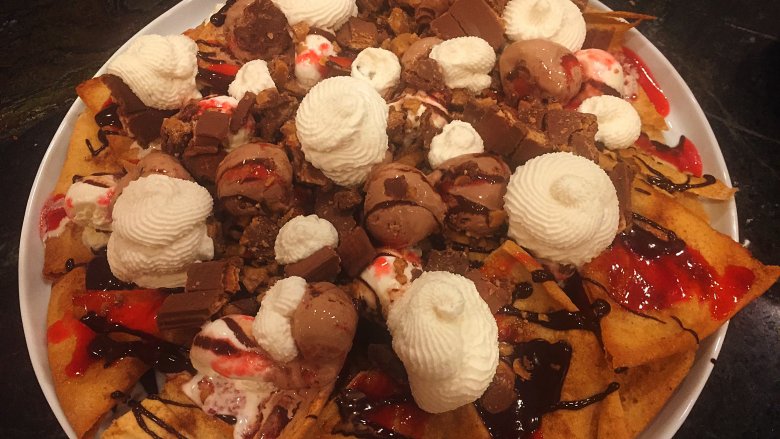 Follow up with the raspberry sauce, making sure to drizzle it evenly over the entire plate of nachos. Generously sprinkle candy on top of everything. Pipe (or just dollop, it doesn't have to be fancy) whipped cream sporadically all over the nachos. Finally, you're ready to Instagram and eat.
Sweet Dessert Nacho Recipe
These super indulgent dessert nachos are a fun, festive, and delicious way to satisfy even the most demanding sweet tooth.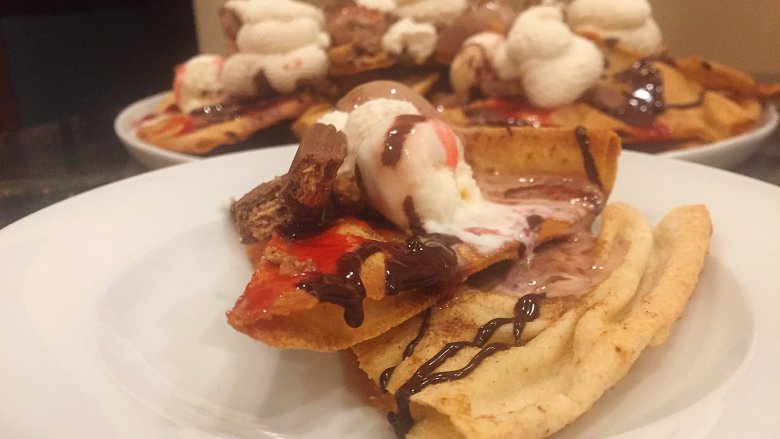 Ingredients
½ cup cocoa powder
½ cup whole milk
1 ½ cups granulated sugar, divided
6 ounces of raspberries
1 tablespoon lemon juice
1 tsp ground cinnamon
½ teaspoon ground cardamom
3 large loaves of pita bread
3 tablespoons vegetable oil or avocado oil
1 cup heavy whipping cream
1 teaspoon vanilla extract
Optional Ingredients
Ice cream (we used chocolate and vanilla)
Candy pieces (we used Kit Kat and Heath)
Directions
Add the cocoa powder, milk, ½ cup of sugar, and ⅛ teaspoon of salt to a medium-sized saucepan. Cook over medium heat. Bring the mixture to a very, very slight boil then remove from heat and set aside.
Combine the berries, ⅓ cup of sugar, and one tablespoon of lemon juice in a small saucepan. Cook over medium heat, about 7 minutes then remove from heat, strain, and set it aside until you're ready for nacho assembly.
Preheat the oven to 375 degrees Fahrenheit. Cut the pita into wedges. Mix cinnamon, cardamom, 1 tablespoon of sugar, and ¾ teaspoons of salt together.
Brush both sides of pita with oil. Sprinkle both sides with sugar and spice mixture. Place on baking sheet.
Bake about 7 minutes, or until crispy and golden brown.
Put heavy whipping cream, 2 tablespoons of sugar, and the vanilla extract in mixing bowl. Whip with whisk attachment until it's fluffy and holds its shape.
Start with a base of pita chips. Add the ice cream.
Drizzle over fudge and raspberry sauces. Top with lots and lots of candy and plenty of whipped cream. Snap a photo and then eat up.
Nutrition
| | |
| --- | --- |
| Calories per Serving | 501 |
| Total Fat | 24.1 g |
| Saturated Fat | 10.7 g |
| Trans Fat | 0.1 g |
| Cholesterol | 56.4 mg |
| | |
| --- | --- |
| Total Carbohydrates | 73.0 g |
| Dietary Fiber | 6.5 g |
| Total Sugars | 53.8 g |
| Sodium | 128.4 mg |
| Protein | 5.5 g |