How An Ultimatum Led To The Creation Of Jimmy John's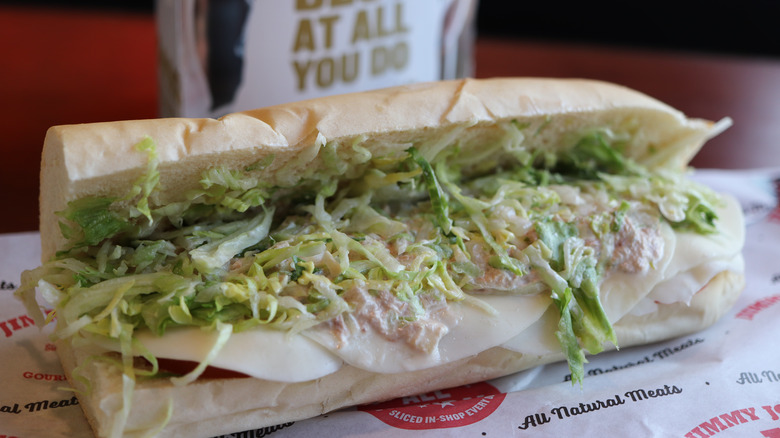 Deutschlandreform/Shutterstock
Jimmy John's sandwich shops now number more than 2,700 locations in 43 states (via its website), outpacing nearly all sub competitors other than the colossus Subway, which holds a 21,000-store advantage for the moment, according to Restaurant Business. The first Jimmy John's store opened only in 1983, so the franchise has come a long way in a relatively short time frame.
Its founder Jimmy John Liautaud grew up poor, the son of a Lithuanian immigrant mother and an Army veteran/struggling entrepreneur father, according to Forbes. He struggled in his studies and was barely able to graduate high school.
However, by the time of Jimmy John's graduation, his father James had saved up some money working for a plastics-molding firm, and made his son an offer that the 19-year-old couldn't refuse. James hit him with this ultimatum: He would invest $25,000 in Jimmy John to start a business, but he would only grant him one year to make it successful. If the entrepreneurial endeavor didn't take off within that time frame, Jimmy John would have to follow in his father's footsteps and join the Army.
Jimmy John's finds immediate success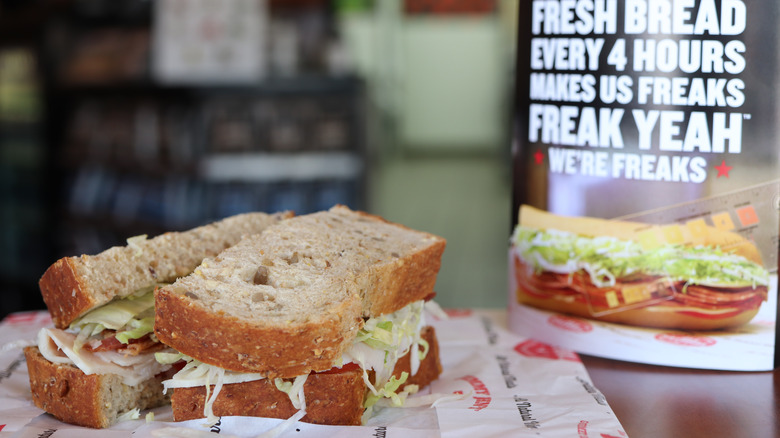 Deutschlandreform/Shutterstock
Jimmy John accepted the challenge and set off to try and squeeze the most out of his investment. He initially flirted with the idea of establishing a hot dog stand, but decided a sandwich shop would be the more cost effective business, per Forbes.
Stop us if you heard this one before: A budding entrepreneur, who was either a dropout or struggled in school, decides to start a company out of his garage and eventually goes on to build a business empire. Okay, Jimmy John may not have used his own family's garage, but he did open his first Jimmy John's sandwich shop in a "converted garage." 
That initial store placed a priority on freshly baked bread that continues to this day, with Jimmy John's mother providing the invaluable kitchen assist for four of his sandwich foundation selections, according to Love Food. Near the home of Eastern Illinois University, the first location in Charleston, Illinois was also among multiple bars, and Jimmy John shrewdly catered to students by offering delivery to dorms.
Jimmy John turned a profit in his first year and bought out his father in year two. The rest is sub history.