Taco Bell Enthusiasts Will Love This Crunchy Taco Deal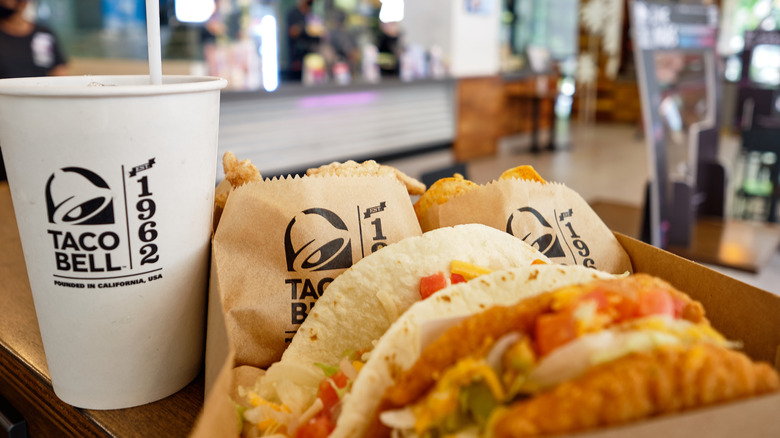 KULLAPONG PARCHERAT/Shutterstock
Back in 1962, Glen Bell gave us all a gift – Taco Bell. Since the dawn of the Bell, the crunchy taco has been a staple of the menu. Back in the day, a taco cost only 19 cents (via Insider)! Nowadays, a plain crunchy taco will set you back $1.49, according to the restaurant chain's website, nearly eight times the cost of the original menu. Many lovers of the fast food brand will tell you that the classic crunchy taco is still one of the must-order items on the menu. 
The crunchy taco was even named as the most popular menu item in 2016, beating out the Crunchwrap with its cult-like following, according to Thrillist. Whether it be because of its delicious crunchy and munchy nature or its extremely affordable price tag, it's clear that the crunchy taco is a favorite that's here to stay. Taco Bell is known for its promotions and killer deals, and its new offering is sure to delight its fans.
Buy one crunchy taco, get one free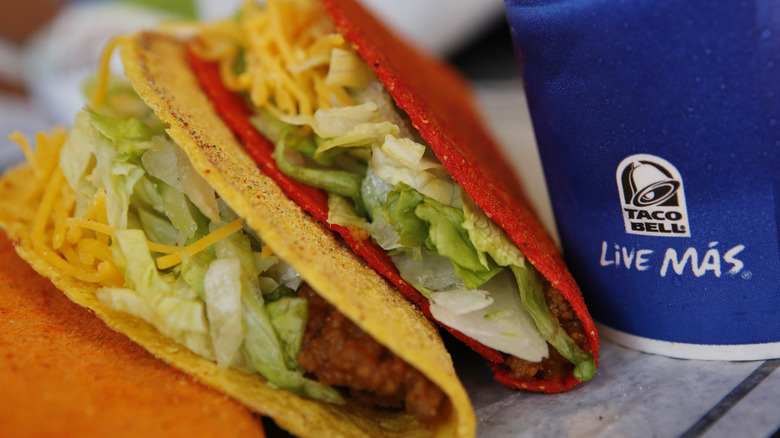 Bloomberg/Getty Images
Brand Eating reports that a new deal that Taco Bell is running especially for its crunchy taco-loving customers, and let's be honest, that's pretty much everyone. The new promotion is the pinnacle of Taco Tuesday, for every Tuesday until March 29th, 2022; taco enthusiasts can buy one crunchy taco and get a second one free. This promotion only applies to the regular seasoned beef crunchy taco and not the taco supreme. It's important to note that this deal is only available when customers order through the Taco Bell app, as ChewBoom reports. 
If this promotion ignites a fire in your heart that only a crunchy taco can quell, consider Taco Bell's Taco Pass. For 10 bucks per month, your taco pass grants you one free taco each day for 30 days, and that does include the taco supreme and any of Taco Bell's other taco offerings (via Living on the Cheap). And even for those who the crunchy taco doesn't hold the number one spot in their heart, isn't a free taco the best kind of taco?