The Best Third-Place Contestant In Hell's Kitchen History, According To Reddit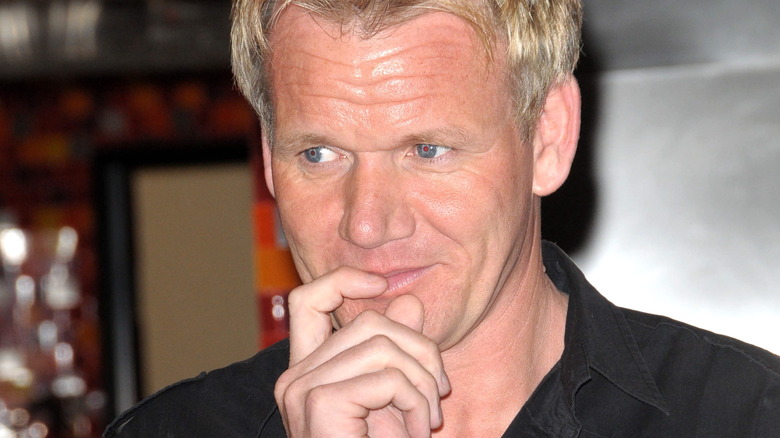 s_bukley/Shutterstock
There are countless reasons to love "Hell's Kitchen," but one of the reasons why its has had so much ongoing success can be attributed to how the fans — and iconic chef Gordon Ramsay — react to each season's contestants. It doesn't take many episodes into the season for viewers to identify who they want to go home — the conjurers of raw chicken and overcooked beef Wellington, the overly massive ego owners, and the ones who pick fights for no apparent reason — as well as who they want to see crowned victorious. 
But, sometimes, Gordon Ramsay's perception of who will make the best head chef greatly differs from who the show's audience believes is worthy. Irksome trouble-makers are sometimes left standing, while kitchen favorites are forced to turn in their jackets as their cast photo bursts into flames. And, nothing is more disappointing for a fan than having their preferred chef place third in the end, narrowly missing out on a coveted spot in the head-to-head finale showdown. With so many great chefs being disqualified by the time they reach third place, is there one chef that is clearly a fan favorite? It turns out there is.   
Declan Horgan still remains a fan favorite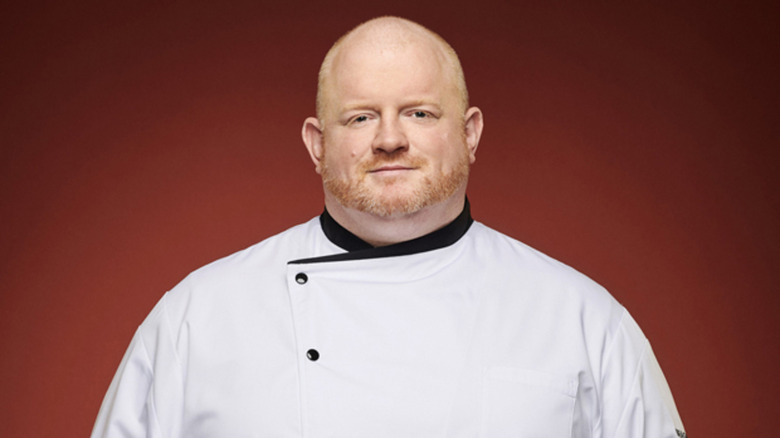 Fox
According to Reddit, the best "third-placer" as voted on by the online community is by far Irish chef Declan Horgan from Season 19. He garnered 151 out of 375 votes (or nearly half), while the runner-up pick, Season 11's Jon Scallion, received a respectable 103 votes. One Redditor stated, "I love Declan," followed by a heart emoji. And based on Horgan's stellar performance, Reddit users have good reason to sing his praises. 
As Hell's Kitchen Wiki notes, Horgan boasted a score of 5 out of 5 on the signature dish challenge, possessed a finely-honed palate by identifying all four blind taste test items on the show, and still was able to keep his "Hell's Kitchen" chef's jacket even after elimination — an honor only awarded to a select few. He does have a few Reddit detractors who prefer Scallion like one person who said, "Declan had anger issues but is definitely my second fav on this list." But, all in all, Horgan's impressive tally of votes speaks volumes of his honor as the favorite third-place finisher.  
Declan's future looks bright
It turns out that Reddit users aren't the only people that recognize Horgan's culinary chops. He twice also appeared on "Guys Grocery Games" and earned Guy Fieri's praise. As Fieri said, and shared on Horgan's website, "Declan flipped the script with his Irishman's version of a classic American Cheeseburger, a great contestant and fan favorite." 
As "Hell's Kitchen" fans know, a compliment from Gordon Ramsay is also a precious rarity, so when Ramsay told him, "You have made your family and your country extremely proud," it surely took some of the sting out of elimination. Horgan has since gone on to become executive chef at The Wharf in Washington, D.C. and executive chef at a brand-new Italian restaurant, Jack's Ranch, in Virginia, according to the bio on his website. After enjoying so many successes, he told Eater, "'Hell's Kitchen' was the proudest thing I've ever done in my life and I've cooked for Michelle Obama!" No doubt, his legion of fans can't wait to watch his star climb even higher.