Why You Can Give Marvin Gaye Some Credit For Famous Amos Cookies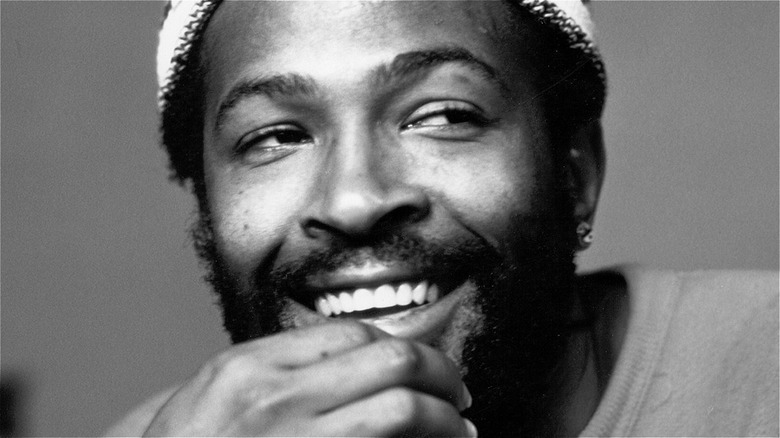 Marvin Gaye may be best known for his silky, soulful voice that brought us songs like "Let's Get It On" and his 1980s hit "Sexual Healing." But the "Prince of Motown" – as he was aptly dubbed, according to the Motown website - also had a hand in the Famous Amos cookie brand. One might be tempted to think Gaye had a one-track mind that focused on music tracks. The "Ain't No Mountain High Enough" reached the peak of musical success both as a solo artist and in duets with greats like Diana Ross and Tammi Terrell, after all. 
But it seems that Gaye also was the type of guy who, after reaching the top of that mountain, was still willing to turn around and offer a helping hand to the "Cookie Kahuna" Wally Amos as the latter scaled his own peak, per the blog, I Love Old School Music. How did Gaye know Amos and what role did he play in the making of those bite-sized, crunchy chocolate chip and pecan cookies that have become so famous? According to the New York Times, the Famous Amos founder once had a career as a talent agent and therefore knew people in the music and entertainment business. Those people included the Prince of Motown himself and another singer named Helen Reddy.
Marvin Gaye was an investor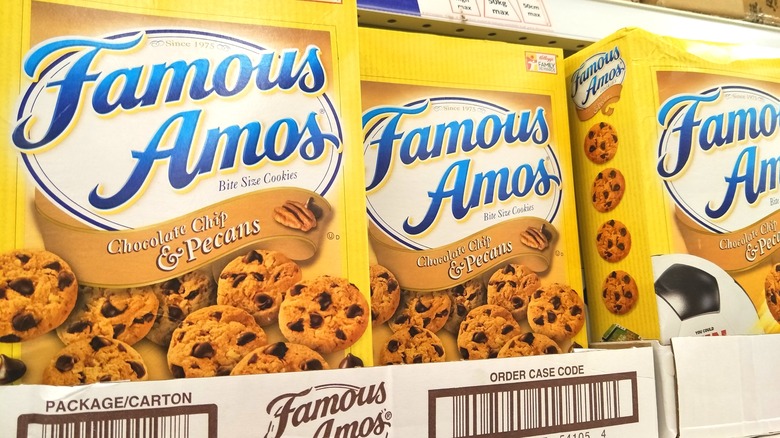 Jasni/Shutterstock
According to the New York Times, Marvin Gaye and Helen Reddy gave Amos $25,000 to start his Famous Amos cookie company, which launched in 1975. The outlet goes on to explain that in the first year, Famous Amos cookies made $300,000, which ultimately led to Amos making an eye-popping $12 million in 1982. Gaye's investment in Amos was clearly money well spent. 
Amos detailed in his book, "The Cookie Never Crumbles," how he was looking for investors and his eye stopped at Gaye's name. The king of Cookie Mountain wrote, "I walked into the little cubicle that was my office, and got out my phone book. I started looking through that directory for a name that just might have $10,000 next to it. The name I stopped at was Marvin Gaye." Amos went on to recall that when he spoke to the singer and went into his pitch, Gaye stopped him and said, "Wally, Wally ... hey, wait a minute, man. If you're doin' it, that's Ok, I'll invest in it." And just like that, Gaye was an investor.
If you want to learn more about this sweet treat and its beginnings, the History Channel's "The Food That Built America" takes a look at the Famous Amos story, including Gaye's involvement.