Roy Rogers Resurrects Its Beer Battered Cod Sandwich For A Limited Time
Correction 3/3/22: An earlier version of this story stated that the Roy Rogers cod sandwich will be available until April 4; it will be available until April 25.
If you're a seafood lover who simply can't get enough of crispy battered fish, whether it's nestled between buns for a sandwich or plated up alongside fries for a hearty meal of fish and chips, you may want to stop by a Roy Rogers location to try their new limited-time offering.
According to Chewboom, the fast food restaurant chain is bringing back their Beer Battered Cod Sandwich, which was purportedly a hit among fans. Roy Rogers Restaurants proclaims that the fish sandwich has returned to the menu "just in time for Lent," referencing the fact that Catholics are encouraged to forego meat on Fridays during the season. Mark Jenkins, senior director of marketing for the chain, commented that "we worked hard to find a delicious flavor profile to distinguish our latest limited-time offering and are confident it will be a hit both with full-time fish lovers and those abstaining from eating meat during this holiday season."
Whether you're looking to cut back on your meat consumption or you just enjoy a crispy fish sandwich, the chain's offering is only available until April 25, so you'll want to grab one within the next month if you're interested in testing it out.
What's in the sandwich?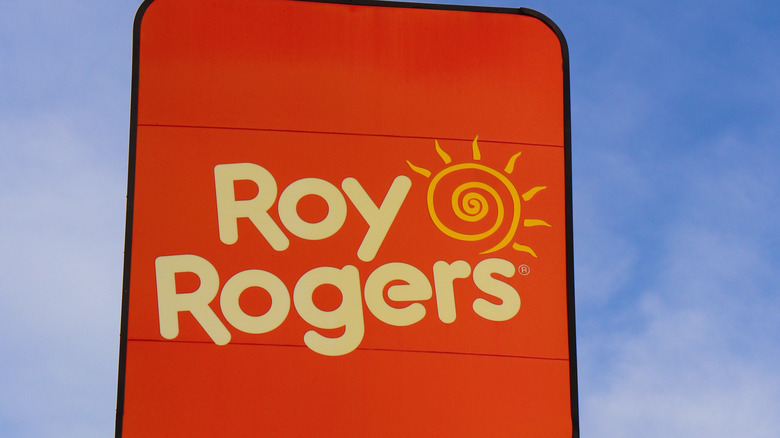 Alejandro Guzmani/Shutterstock
As the name suggests, the Beer Battered Cod Sandwich starts out with a quarter-pound natural-cut cod fillet, as per Roy Rogers Restaurants. Then, the cod is covered with a batter that incorporates Yuengling beer. Given the coloring of the batter, the beer incorporated is likely one of the lighter offerings from the brand. If you're taking your sandwich home to enjoy, you may even consider pairing it with a Yuengling beer.
To accentuate the battered fish, the rest of the sandwich is relatively simple. The cod fillet is topped with American cheese and tartar sauce, with everything sandwiched on a corn-dusted Kaiser roll. If you're the type who can't enjoy fish and chips without some malt vinegar, don't worry — packets of the classic condiment are available upon request.
If you're looking to try just the sandwich, you can do so for $5.99. For about three more dollars, you can add a side and regular-sized fountain beverage at $8.49. Finally, if you prefer fish and chips to a fish sandwich you can take the same beer-battered cod and make it a platter: The restaurant will serve two pieces of the fish accompanied by fries and a second side for $10.99.