Here's How Long It Takes Michael Symon To Create A Cookbook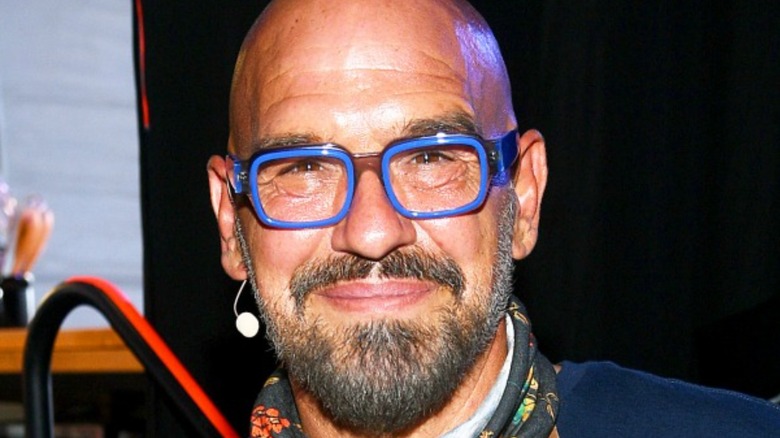 Dave Kotinsky/Getty Images
Michael Symon, who recently took over Bobby Flay's throwdown duties with the December 2021 premiere of "Throwdown with Michael Symon," revealed to the Twitter community that it takes a lot longer to put together a cookbook than you might think. While Symon has been on the culinary radar since 1998 when Food & Wine magazine named him Best New Chef, per Food Network, the chef known for his down-to-earth personality did not become a regular member of the celebrity chef club until 2010 when he hosted shows like "Food Feuds" and "Cook Like an Iron Chef."
The site goes on to share that the chef who hails from Cleveland, Ohio had his first cookbook hit the printing press in 2009 and it was titled "Michael Symon's Live to Cook: Recipes and Techniques to Rock Your Kitchen." Since then Dan's Paper shares Symon has authored 7 cookbooks which is in line with his peer Ree Drummond, who has written 6 as of 2019, but slightly fewer than the Barefoot Contessa's Ina Garten who has written 12 as of 2020, and Flay who has 16 cookbooks under his belt. And of course, they all pale in comparison to Rachael Ray who, per Simon & Schuster, has more than 20. So, how long does it take Symon to write a cookbook?
It takes a couple of years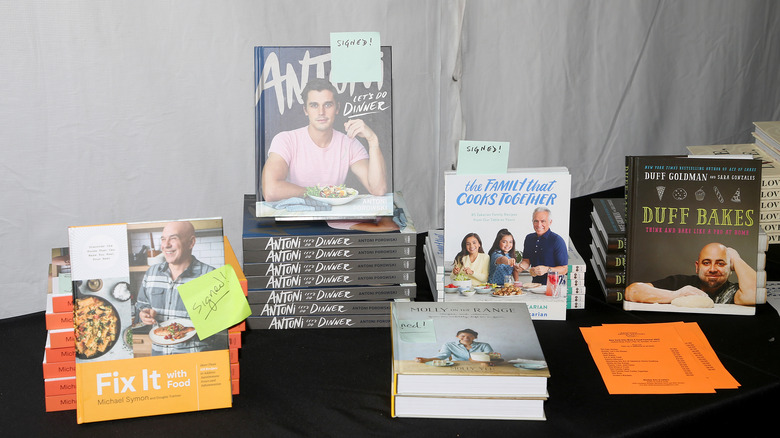 Rob Kim/Getty Images
Replying to a follower on Twitter who asked, "@chefsymon you've written a few cookbooks. How long does it take to put a collection of recipes together and the stories behind them?" Symon shared it takes "2 years of work per book."
Masterclass explains that cookbook writing is a "work-intensive process." From compiling, developing, and testing recipes, to the photography, writing, and editing that needs to happen before the book is ready for mass printing and distribution, creating a cookbook is not for the faint of heart. 
Symon released his latest cookbook, "Fix it with Food: Every Meal Made Easy" last year in 2021, and explained to Ohio station WKYC that the recipes in this cookbook are actual foods and dishes he eats and cooks up for himself. He also shared that's really the secret to what makes food good. Symon said, "Your food is never gonna taste better than when it's a reflection of you. If it's not a reflection of you, it's just gonna be, it's not gonna be the same."