Roe & Co Irish Whiskey Wants To Send You To Dublin — Here's How To Enter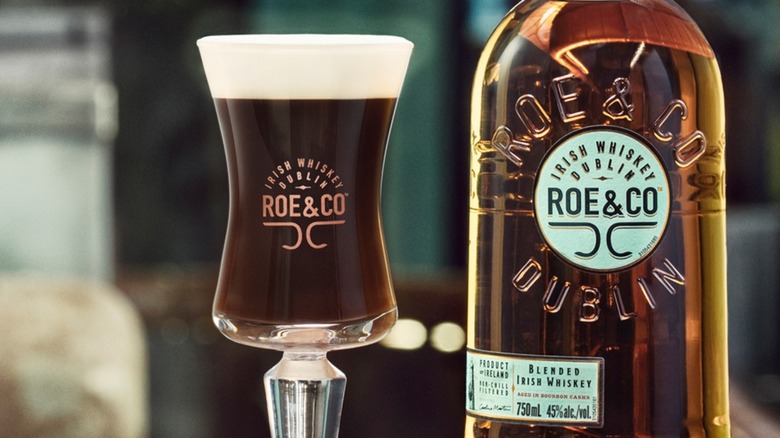 Roe & Co Irish Whiskey
As St. Patrick's Day approaches, Irish breweries and distilleries are really ramping up the incentive for customers to go hard or go home this holiday. For instance, Guinness wants to give fans $50,000 for their holiday celebrations. Another such company is Roe & Co, which is known for its Irish whiskey. For those unfamiliar with the liquor, it is traditionally distilled three times and is often describes as light and smooth on the tongue. According to the distillery's website, Roe & Co was named after George Roe & Co, which was a part of the "golden age of Irish whiskey in the 19th century." It is run on the mission to provide fresh whiskey to both natives and visitors in its location in Dublin.
Tourists can experience one of two tours in its Dublin distillery, which come in either a cocktail making or whiskey blending variety, according to its website's FAQ. Visiting this historic, working distillery is the opportunity of a lifetime, and the company is offering a fan the chance to fly out to Dublin.
Trivia and a bit of luck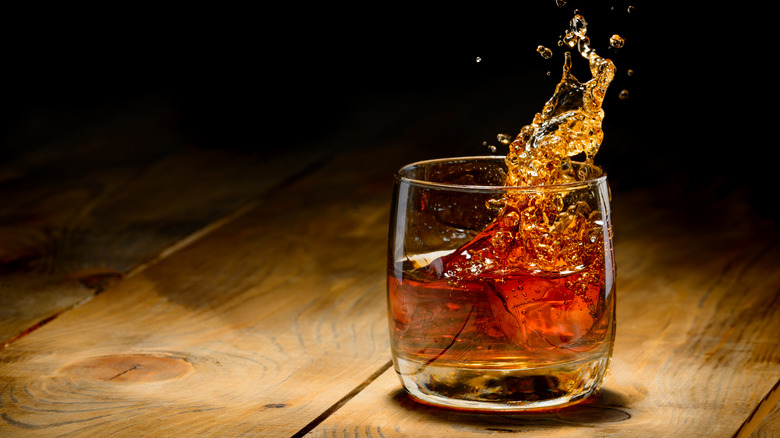 Ruslan Semichev/Shutterstock
Irish whiskey brand Roe & Co designed an "IrishQ Test" trivia competition for fans to enter in celebration of St. Patrick's Day. According to a press release sent to Mashed, this quiz will feature questions to ensure that celebrating has a bit of Irish knowledge. After completing the quiz, participants will be entered into the sweepstakes for a chance to win round-trip air travel to Dublin for three days, in addition to hotel accommodations, $1,000, and a private tour of the Roe & Co distillery led by Head Distiller, Lora Hemy.
The winner will also have the opportunity to bring a friend. Is there a better or more iconic way to celebrate St. Patrick's Day? But if the lucky duo isn't ready to travel right at this second, they can redeem their free trip anytime through July 15, 2024. (Fans who don't want to visit Dublin can also choose a $6,000 cash prize instead.) Interested participants should act fast: The competition is open from March 3 to March 17 at 11:59:59 p.m.