The Absurd Number Of Combos You Can Make At Subway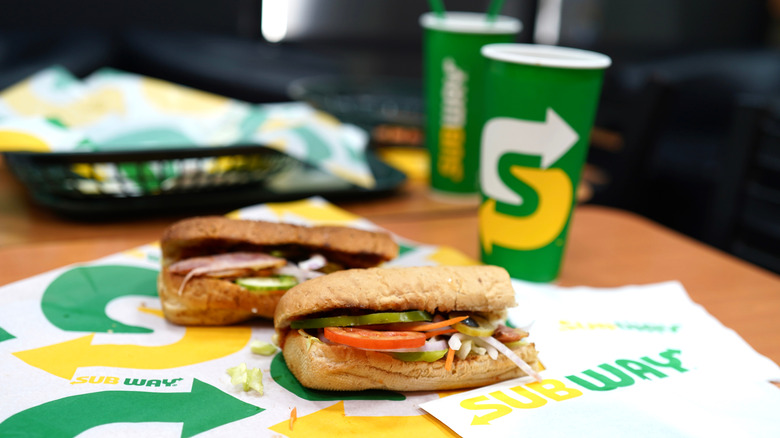 Prachana Thong-on/Shutterstock
When Subway first started slinging sandwiches, it was unique among fast-food restaurants for making customers' food right in front of them, completely to order. And along with their healthy image, the chain grew to nearly 44,000 restaurants around the world in 2017 (via CNBC).
Despite their massive popularity in the 2000s, Subway has faced challenges. From the infamous too-short Footlongs, to Ireland's decision that the chain's sandwich rolls contain too much sugar to legally be called "bread," the chain has been plagued by culinary disaster after disaster — not to mention the chain's other scandals, including former spokesman Jared Fogle's imprisonment (via the New York Times). Meanwhile, stores are disappearing across the country as sales have continued to dip, says Restaurant Business.
Still, Subway hasn't lost its commitment to assembling diners' sandwiches in full view. And with all the options to select, from bread to meat to cheese to vegetables to condiments, it's no surprise that there are countless ways to customize your sub. Even so, the actual number of unique sandwiches at Subway is truly absurd.
You can order millions of unique subs at Subway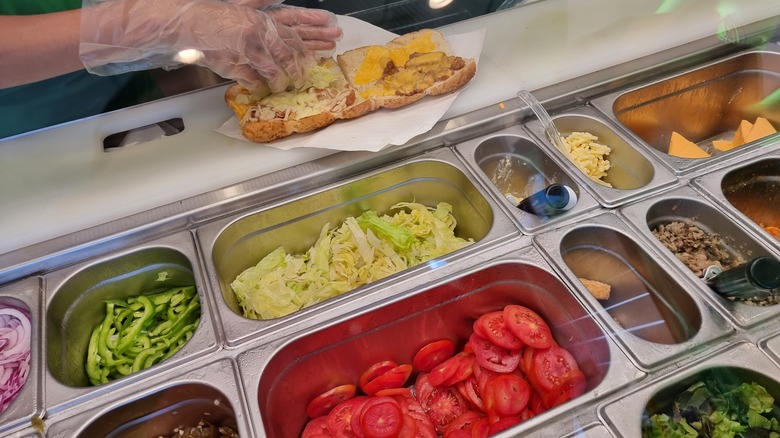 MP kullimratchai/Shutterstock
The number of menu combinations you can make using Subway ingredients from around the world is legitimately astonishing: The chain's sandwich artists can make more than 37 million unique creations globally, as HuffPost points out.
This number was calculated back in 2012, but it's constantly changing as Subway expands its menu overhaul with new recipes. There have been specialty condiments launched, like Baja chipotle sauce and buttermilk peppercorn ranch, which can completely transform a sandwich — and the number of unique combos you can make at Subway truly skyrockets when global options are factored in. Popular Subway orders include New Zealand's Greek-spiced lamb with tzatziki, or the option to add raclette cheese in France, per QSR. And in India, HuffPost reports that Subway launched a variety of pork- and beef-free options to serve Muslim and Hindu diners.
Not all of the chain's millions of sandwiches are good, though. The worst Subway sandwich, according to nearly 40% of people in a Mashed Poll, is tuna. And the tuna at Subway might not even be the real thing, but rather a "mixture of various concoctions," as a lawsuit alleged in 2021 (via The Washington Post). So maybe next time you Eat Fresh, try picking from the 36,999,999 other options.