Yes, Prince William And Princess Charlotte Attend Classmates Pizza Parties Too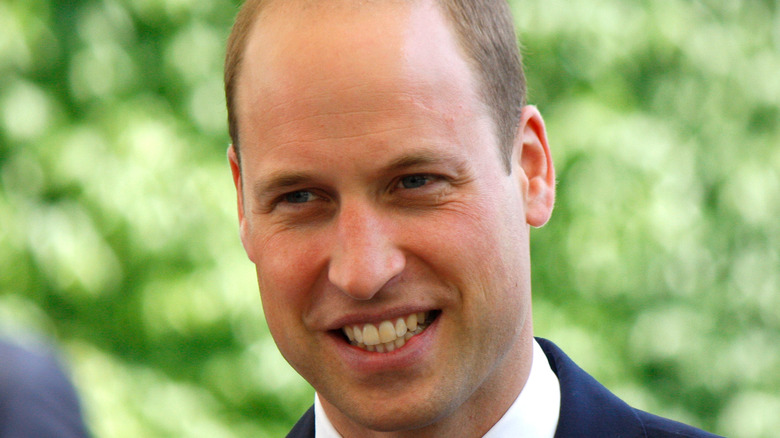 360b/Shutterstock
Pizza has the power to unite everyone, including the rich and famous. Us Weekly reports that stars ranging from Kylie and Kendall Jenner, all the way to John Legend and Tina Fey can't get enough of this food. The allure of pizza also has the power to bridge worlds, and the appearance of Prince William and Princess Charlotte at a schoolmate's pizza party further nailed home how this Italian classic can unite diners from across the spectrum.
According to Daily Mail, the prince and princess recently visited London's Il Pagliaccio in order to celebrate the birthday of one of Princess Charlotte's peers at school. From an outsider's perspective, the royals rolled up to the class party looking like any regular father-daughter pair. The six-year-old princess arrived "in a relaxed maroon jumper and jeans" while Prince William followed along carrying a big present adorned with pink wrapping paper. At first glance, this pair could easily mix in with any crowd, but once the royals got to the door, everyone in the vicinity knew about their presence.
A grand entrance for a pizza party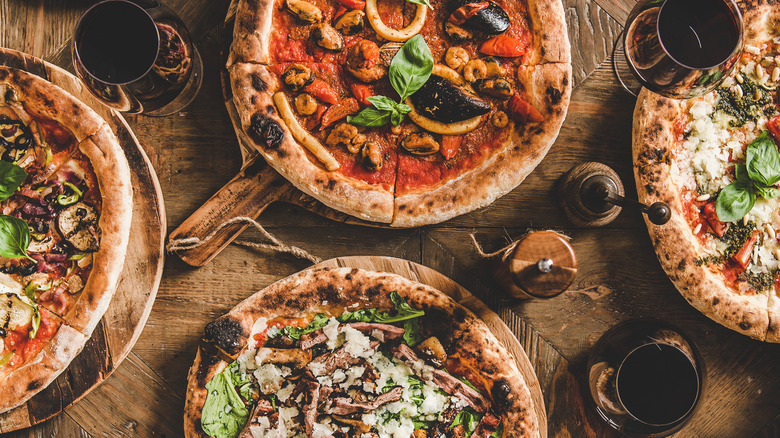 Foxys Forest Manufacture/Shutterstock
Elle reports that the prince and princess' security detail entered the restaurant ahead of the duo and once the team established that the eatery was secure, Princess Charlotte marched ahead of her father into the party. The father and daughter have most likely experienced this same scenario before. According to Cosmopolitan, Princess Charlotte's school makes it clear that if a student has a birthday party, the whole class needs an invitation so no one "feels left out." As such, any father could relate to Prince William in this situation.
The Daily Mail states that the owner of Il Pagliaccio greeted the prince with a handshake, and asked for a selfie, which the prince denied. After dropping Princess Charlotte off, Prince William left the part and returned a few hours later to pick her up again. These aren't the only members of English royalty to have visited Il Pagliaccio either. It appears that the pizzeria may have some of Princess Diana's favorite foods: She loved visiting the pizzeria after her gymnastic sessions and enjoyed a pizza while surrounded by bodyguards, according to the Daily Mail. Princess Charlotte carries on the tradition of casually enjoying pizza parties with classmates at the eatery, and might just keep the restaurant in the family for another royal generation to come.