Here's How Much Jewel-Osco Employees Really Make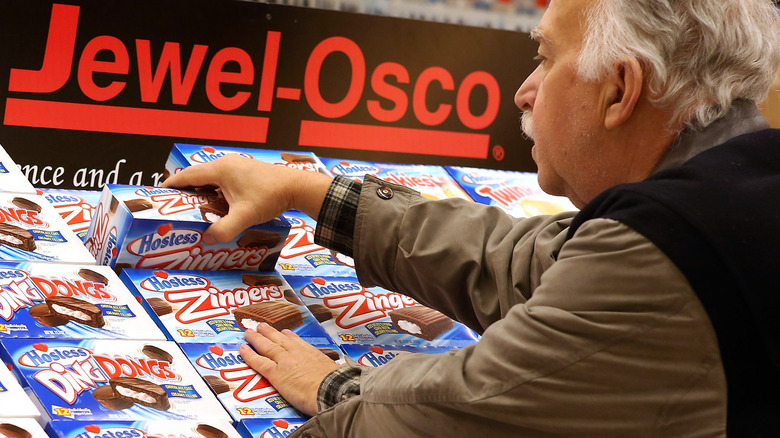 Scott Olson/Getty Images
There are few jobs more important than making sure everyone has easy access to food — that's what makes grocery stores so crucial to America's communities. Sure, being a lion tamer sounds like a ridiculously cool way of making a living, but it's not quite as universally beneficial as the tasks completed by supermarket workers.
Jewel-Osco is arguably one of the titans of the supermarket industry. Starting life as a tea and coffee delivery company in 1899 (per Albertsons Companies), Jewel-Osco now boasts 188 stores across Chicago, Indiana, and Iowa, details NBC Chicago. The Chicago Tribune reports that the firm continues to invest in new technologies, suggesting the business is optimistic about its financial ambitions.
At the forefront of Jewel-Osco's battle for more business is, of course, its staff. Jewel-Osco certainly requires a large number of employees to look after its extensive number of stores, including clerks, managers, and executives. But how much money do Jewel-Osco workers actually earn for their efforts?
Jewel-Osco's executive pay dwarfs that of most employees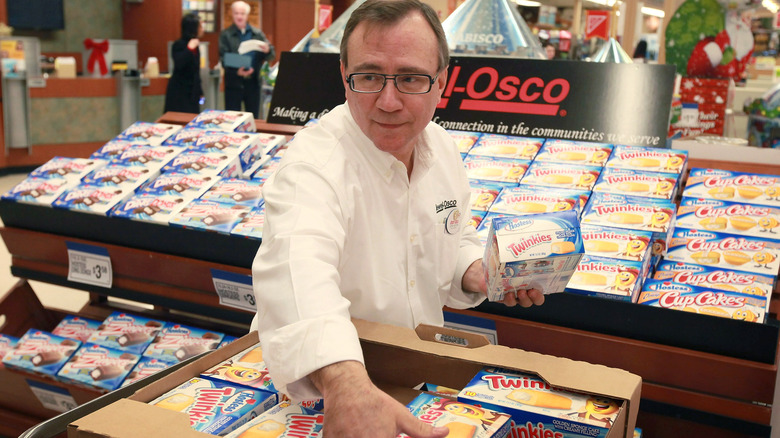 Scott Olson/Getty Images
Indeed reports that being a produce clerk rewards an average pay of $12.75 an hour — slightly higher than the national average of $12.21. Meanwhile, Jewel-Osco's cashiers are estimated to earn $11 an hour (details Glassdoor), while deli associates are reputed to earn $13.19 an hour (via Indeed). Glassdoor estimates that pharmacy technicians at Jewel-Osco are paid $13 every hour, whereas delivery drivers are predicted to make an hourly rate of $16, reports Indeed.
Employees with greater supervisory responsibility generally receive better pay. Department managers at Jewel-Osco are paid an average of $15.01, whereas one of Indeed's most recorded jobs — management trainee — is reported to pay $37,994 a year. Managers are reported to earn $52,373 annually, according to Glassdoor – above the U.S. average of $49,903.
Predictably, senior leaders at Jewel-Osco earn vastly more than the company's overall average salary of $12.12 an hour. Executives leading the firm achieve an average annual compensation of $237,757, reveals Comparably. Vivek Sankaran, CEO of Jewel-Osco's parent company Albertsons Companies, is estimated to receive yearly compensation of almost $9.5 million, according to Wallmine.