That Time Matthew McConaughey Pretended He Was His Own Twin At Whataburger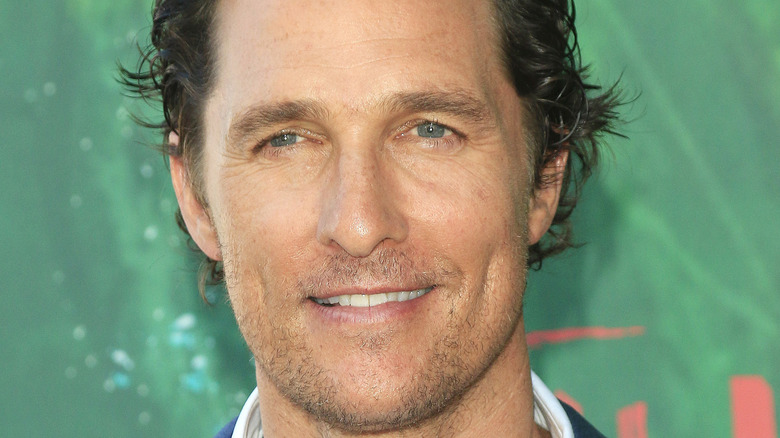 Joe Seer/Shutterstock
It isn't easy being in the public eye and trying to go about your day-to-day life. Grocery store and fast food stops in particular can really bring out the photographers. Michelle Obama tried to go super low-key and wear sunglasses and a ball cap during a trip to Target, but the photogs still found her (via CBS News), and Katy Perry couldn't stand in line at Taco Bell without someone snapping her pic (via People.com). Poor Hailey and Justin Bieber were barely out of their car during a trip to Erewhon Market when Hollywood Pipeline started rolling their cameras, and Kendall Jenner couldn't order up her favorite burger at McDonald's without someone taking her photo (via Life & Style). Of course, there's always an exception if you are Chrissy Teigen and then you just post your own photo at the grocery store, per Refinery29. Another reason why we love the "Cravings" author. 
The point is, when you are a celebrity, it's hard to go someplace without people noticing who you are, what you are wearing, what's in your cart, or what you ordered. This is especially true if you are an Academy Award winning actor like Matthew McConaughey and you want to grab some grub at Texas favorite Whataburger. Someone like McConaughey may even be tempted to tell workers who question him about his identity that he is his own twin. Yes, it happened!
McConaughey's identity was revealed when he paid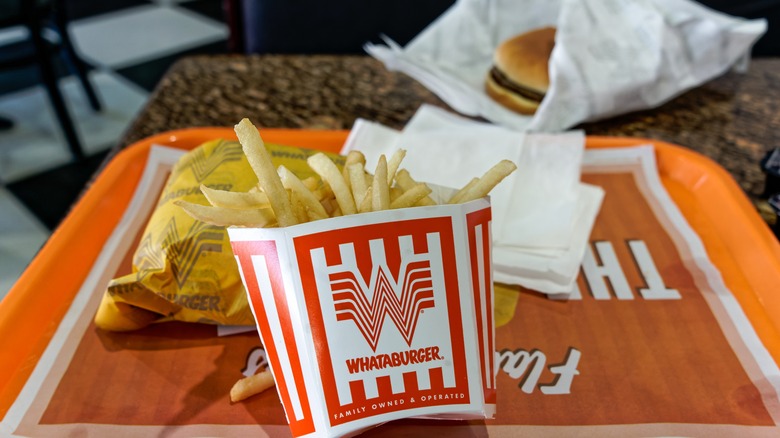 Rosemarie Mosteller/Shutterstock
According to a 2019 news report by KTXS in San Angelo, Texas, McConaughey placed his order at a Whataburger drive-thru in the small city located in the West Central part of the state, and when he went to pay, he gave himself away. As the story goes, an eagle-eyed employee noticed McConaughey's last name on the credit card he handed over. A Whataburger employee named Brooklynn Deanne Oden told the station, "We asked if he was Matthew McConaughey, and he said he was his brother! So we started talking to him some more and he finally says, 'Y'all don't still think I'm his brother do you?'"
McConaughey was, naturally, just having a little fun, and promised to take photos and say his famous line from his iconic movie "Dazed and Confused" if the Whataburger team got his order correct. Oden shared with KTXS, "He told me he would say, "Alright, alright, alright" if we got his food right. So we triple checked it." The actor gave the workers quite a thrill, and we think he is always "alright, alright, alright."