Why Padma Lakshmi Says Houston Has 'Such Good Food'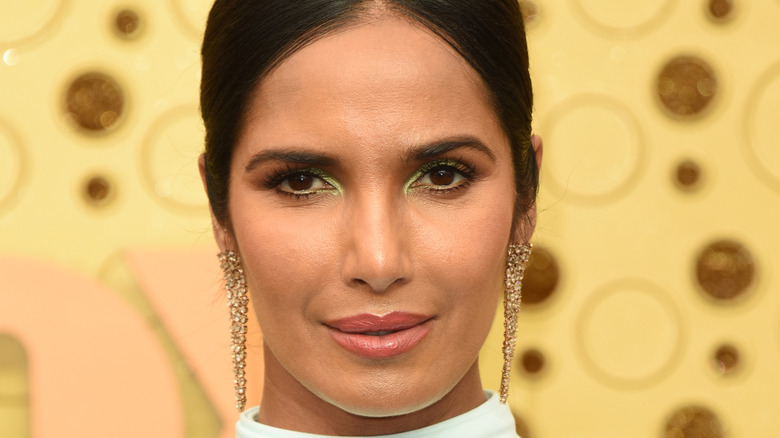 Kathy Hutchins/Shutterstock
Houston, we do not have a food problem. The New York Times best-selling author and "Top Chef" TV host Padma Lakshmi praised Houston's vibrant culinary scene in an appearance on the food show "The Good Dish." She posted a video clip from the program on Twitter, in which she raves of the southern Texas metropolis, stating "I love Houston. The reason it's such good food is because it's so diverse. There's a large Nigerian population and there's also a big Vietnamese population. There's a huge Indian population."
Lakshmi is right about Houston's diversity. The city claims the superlative of being the most ethnically diverse metropolitan area in the U.S., with 145 languages spoken by its 2.3 million residents. Additionally, a recent report from WalletHub ranked it America's most diverse city.
A melange of cultures means that each nationality is contributing some of the unique, traditional dishes of their native countries, along with dreaming up some creative mash-ups inspired by their new homeland. Often these foods are shared through restaurants, food trucks, and pop-up concepts spread throughout the urban sprawl of Houston.
A culinary metamorphosis shaped by diversity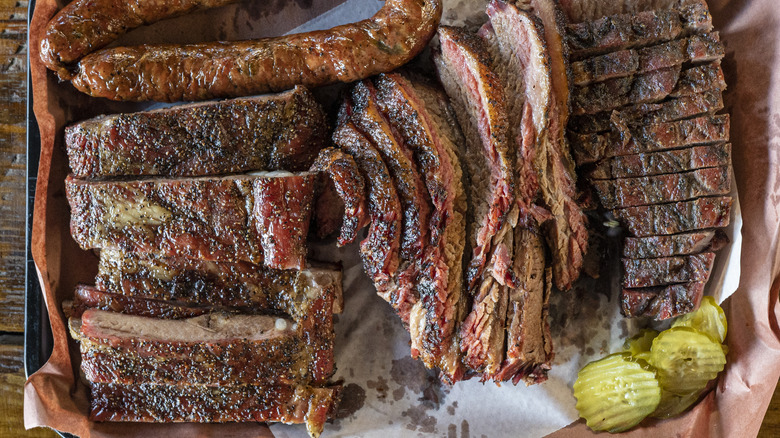 Jim Bennett/Getty Images
Back in 2013, NPR chronicles the city's transformation from a segregated oil town with a Tex-Mex, steakhouse-centric food ethic to a bastion of diversity and culture offering innovative fusion cuisines such as Himalaya restaurant's brisket masala and Indian-style crawfish. Both menu items recognize and celebrate Houston's melting pot through cooking.
In a 2016 episode of "Parts Unknown," Anthony Bourdain spotlights some different examples of these inventive culinary collisions while sampling Viet-Bayou crawfish and Congolese-Cajun stew with groups of locals. Houstonia Magazine cited the A-List of food celebrities who would follow in Bourdain's footsteps including David Chang and Andrew Zimmern, each heaping compliments on Houston's stellar eats. 
Now, the Texas city has exploded into a popular destination for foodies and is a true multi-cultural mecca where you can journey to experience almost anything the global community has to offer. It's no surprise Padma Lakshmi sings its culinary praises.