How Often You Should Really Oil Your Cutting Board, According To Michael Symon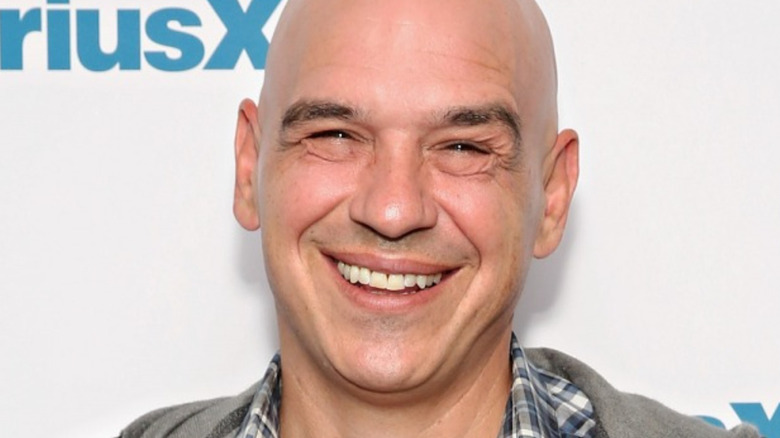 Cindy Ord/Getty
Michael Symon is perhaps best known for his many appearances on the Food Network, both as a competitor on cooking shows like "The Next Iron Chef" and as the host of "The Chew" and, most recently, "Throwdown!" The famous TV personality is also a successful entrepreneur, having opened eight restaurants and written six cookbooks. Throughout his career, he has also won numerous awards, including The James Beard Foundation Award for Best Chef: Great Lakes and the SoBe Wine & Food Festival People's Choice Award, according to his website.
However, just because he is a well-known, award-winning chef, doesn't necessarily mean he is too busy to help amateur cooks out every once in a while. Symon has been known to give out helpful home cooking tips to fans on his Twitter account. Recently, one Twitter user reached out to Symon to have him answer one important question about their kitchen utensils. "Hello chef. How often should I oil my cutting board?" a fan tweeted at the famous chef. While oiling your cutting board might seem like a step that can easily be overlooked or forgotten about, it is actually a very important part of cutting board maintenance. Here's how often Symon recommends you do it.
Oiling cutting boards monthly helps protect the wood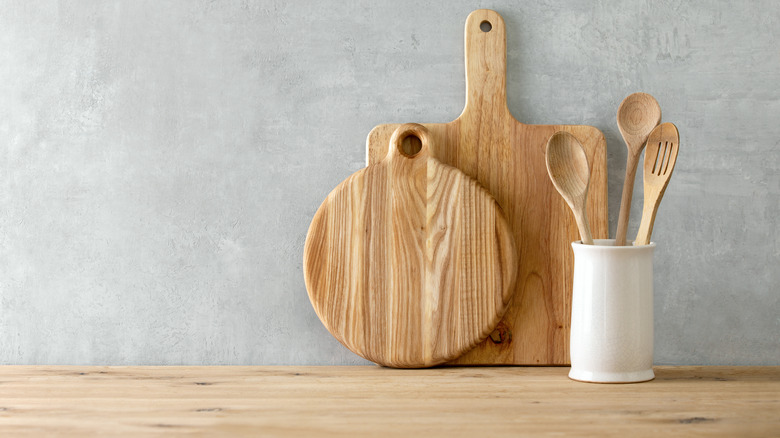 Fattyplace/Shutterstock
According to Michael Symon, you should oil your cutting board "monthly." If you own a wooden cutting board, which Symon recommends over plastic boards, there are several steps you should take to ensure it stays in good shape. Much like cast iron pans, before anything else, new wooden boards need to be seasoned. A new wooden cutting board should be thoroughly soaked with food-safe oil or board cream until it is completely absorbed and covers the whole surface of the board, according to Serious Eats. This coats the board with a protective finish, which prevents the porous wood from absorbing the aromas and flavors of whatever foods might be placed on it, as well as repels excess moisture that can warp or crack the board.
Once it has been seasoned, however, the boards should still be oiled regularly to prevent the wood from splitting. Over time, slices and cuts can weaken the board and damage the protective coat. Wood is also prone to drying out, which can cause the board to crack or warp if it is not cared for, so taking the time to recoat the board with oil and letting it dry once a month can help maintain the quality and life of the cutting board, according to My Recipes. So if you want to keep your cutting boards in tip top shape, then you might want to take Symon's advice and make sure to remember to regularly oil your cutting boards each month.