Taco Bell's Fan-Favorite Cinnabon Delights Coffee Is Coming Back
Taco Bell is known as a late-night destination. If it was a love interest, it would probably be the person you text at 2 a.m. out of desperation. But sometimes after-midnight delight is not enough. Taco Bell wants to make the relationship more serious and stick around for breakfast, too. It sent the equivalent of the dreaded "What are we?" text in 2014 with a nationwide breakfast rollout, which included the iconic Waffle Taco, A.M. Crunchwrap, and, of course, Cinnabon Delights (via Taco Bell's website). 
Apparently, sparks flew between Cinnabon and Taco Bell in 2013. The result was a sweet little lovechild: Cinnabon Delights. Described by NY Daily News as "bite-size donut desserts that are filled with Cinnabon frosting and coated with cinnamon sugar," they aimed to satisfy customers' sweet tooths. The sugary treats were so popular that Taco Bell created a coffee drink inspired by the flavors in 2015 (via Elite Daily), and now it's back just in time for springtime iced coffee sipping.
Cinnabon Delights Coffee is apparently only on offer for a limited time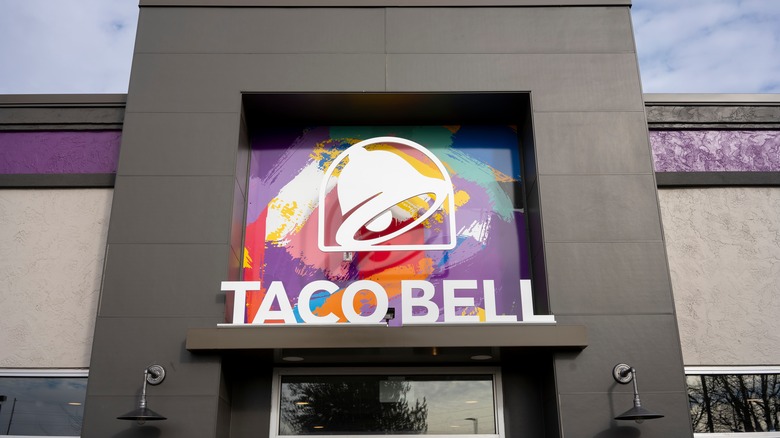 Tada Images/Shutterstock
Cinnabon Delights Coffee regained a spot on the menu on March 10, according to Elite Daily. The cinnamony drink is available hot or iced and is a combination of "premium roast coffee with vanilla creamer, and Cinnabon Delights flavor" (via Taco Bell's official website). Normally the drink would set customers back $2.29, but Taco Bell is running a special. If someone makes a purchase of $1 or more during breakfast hours on the mobile app, the cost of a Cinnabon Delights Coffee drops to $50 cents. That offer ends after March 17 (via Brand Eating). Although several sources said the coffee was only available for a "limited time," we could not find a solid end date.
Clearly, the brand is also hoping fans will need breakfast to go with their coffee because it's also now offering a $5 Bell Breakfast Box, which includes "a Grande Toasted Breakfast Burrito, a hash brown, two Cinnabon Delights, and either a coffee or a medium fountain drink," per Elite Daily. With all of these morning meal options, it seems that Taco Bell wants someone to text back and make the relationship official.