Hard Plastic Pieces Prompt Food Recall In 20 States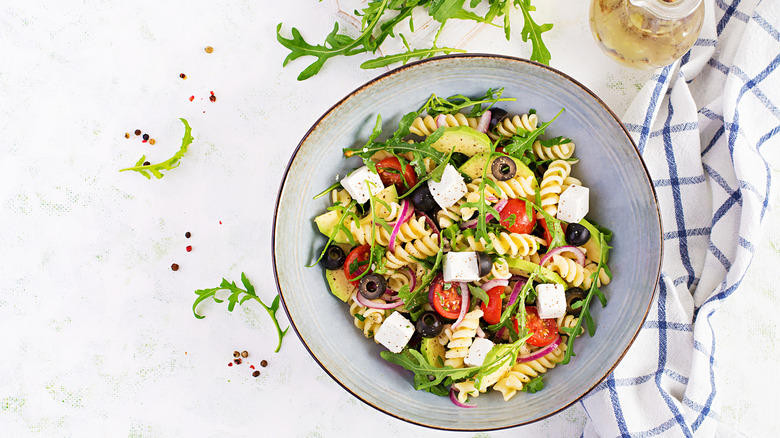 Timolina/Shutterstock
What an unsettling thought: Sometimes the very foods we turn to for nourishment, enjoyment, or both can take our breath away in a frightening instant. Some products pose choking hazards to children, thanks to their shape, size, or how difficult they are to eat when undercooked (via the CDC). But in other cases, unexpected objects can make food hard to swallow, leading to recalls.
One notable case of a potential choking hazard was the Entenmann's Little Bites recall in 2016. The brand voluntarily recalled its fudge brownie bites, chocolate chip muffins, and blueberry muffins after consumers reported finding bits of plastic in the food, says GlobalNewswire. One person was injured. Back in 2019, Tyson Foods recalled its chicken tenders after an estimated 12 million pounds of the chicken were contaminated with metal shavings (via The Washington Post). At least three consumers allegedly suffered "oral injuries."
The latest food recall concerns Fresh Creative Foods, a division of Reser's Fine Foods. Numerous products were recalled due to reports of finding hard plastic pieces. 
Check your cupboards and fridge for recalled products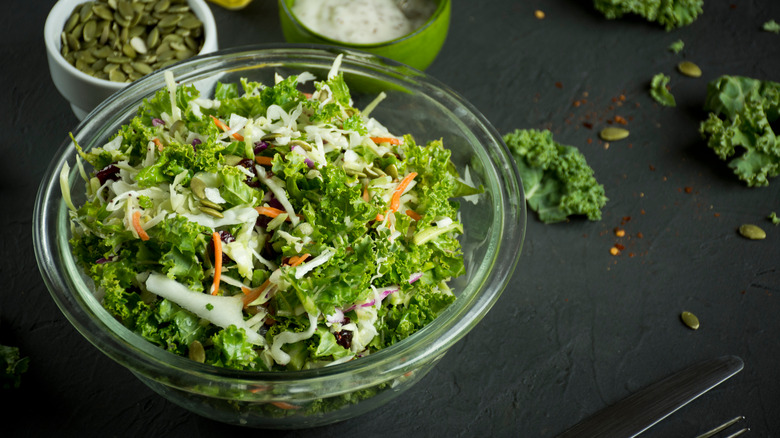 Pavlenko Oksana/Shutterstock
Fresh Creative Foods claims to have provided families with fresh meals since 1950. However, freshness isn't the problem – it's the bits of hard plastic. Reports were made by the manufacturer itself, says Food Safety News, but some products may have reached consumers. The company urged consumers in 20 states to dispose of its salad dressings, sauces, pasta, noodles, and salad kits. The issue reaches from coast to coast, including Florida in the East, California in the West, Texas, and Midwestern states like Illinois. Fresh Creative Foods issued a similar recall earlier this month when bits of plexiglass found their way into two of its salads (via Slater Bros).
In accordance with the most recent recall, please do not consume any of the following affected Fresh Creative Foods products: Thai peanut dressing, lemon capellini salad, basil pesto sauce, Thai noodle salad (no corn), broccoli cheddar pasta salad, plant-based chicken chipotle pasta salad kits, basil pesto bowtie pasta salad kit, autumn couscous with butternut squash, red sauce chicken enchilada kit. It's far better to be safe than sorry.