This Is Marcus Samuelsson's Favorite Part Of Being A Chopped Judge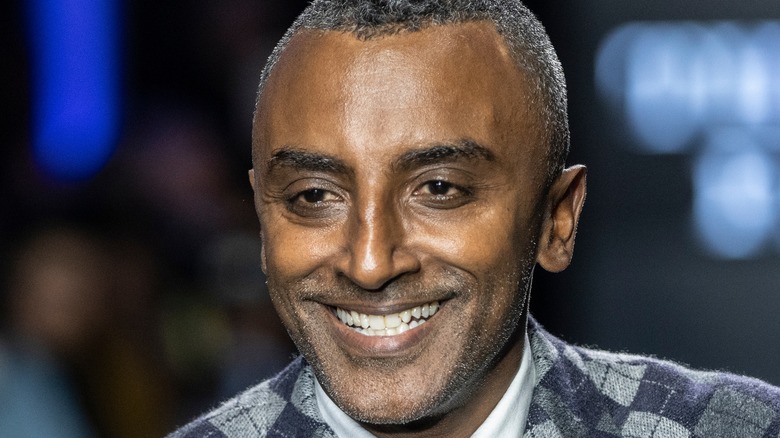 lev radin/Shutterstock
Marcus Samuelsson's career is a tale of three cities: The village in Ethiopia where he was born; the city of Gothenburg, Sweden, where he grew up and attended culinary school; and New York City, where he truly became famous as executive chef of Aquavit, and where he runs the celebrated Harlem restaurant Red Rooster. The global connections Samuelsson draws between cooking and identity inform not only his cookbooks and restaurants but also his TV career as a judge on the hit Food Network show "Chopped," where contestants put their own personal spin on a basket of mystery ingredients.
Samuelsson has served as a judge for 23 of the show's seasons, and truly has earned his credentials — he's received three awards from the James Beard Foundation and cooked for leaders from President Barack Obama to former Indian Prime Minister Manmohan Singh (via Food Network). Recently, Samuelsson dished on his favorite parts of being a "Chopped" judge, and the reasons he loves sitting behind the infamous chopping block are pretty heartwarming.
Samuelsson appreciates Chopped's cultural impact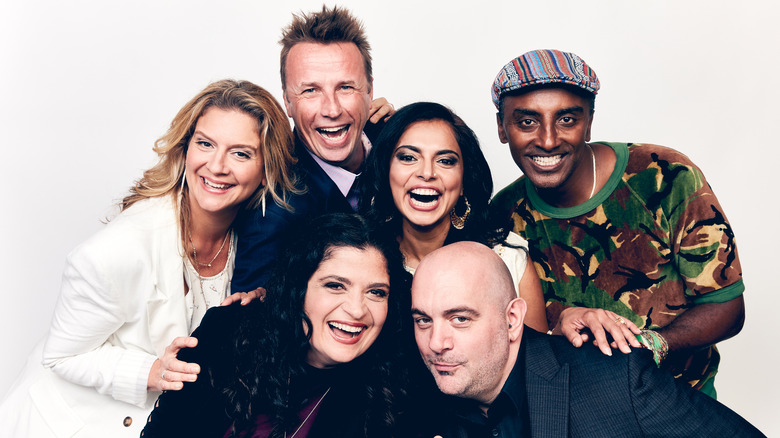 Robby Klein/Getty Images
The connections between community and culture that have informed chef Marcus Samuelsson's career are also why he loves "Chopped." In an interview with Food Network, he said that his favorite part of serving as a judge on the show is being "part of the Chopped family." Turns out, it's a pretty big family.
"Everyone on set is amazing, and they really do act like a family," Samuelsson told Food Network. And it's more than just the chefs and judges who appear on screen – Behind the scenes of "Chopped," more than 140 people are on set powering the show. And this family spends plenty of time together: Between setting up, judging, and cleaning, filming a single episode of the show can take over 12 hours. For Samuelsson, it's even more validating that the show continues making an impact after cameras stop rolling. "We are shaping how America eats and how they think about food," he confided.
In an exclusive interview with Mashed, Samuelsson said American cuisine is moving in the right direction as chefs acknowledge the role of Black and immigrant cooks' experiences. "There's always a blend between immigrants and their traditions and indigenous people adding on and adding on," he told Mashed. Food must evolve, he said, because "as generations, we evolve."