Worst Cooks In America Celebrity Edition: That's So '90s: Release Date, Cast, And More - Everything We Know So Far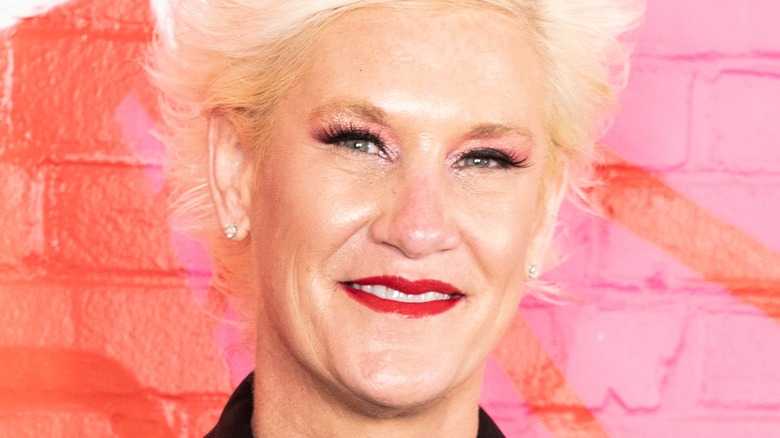 lev radin/Shutterstock
'90s kids had it made. Between rollerblading to the mall, watching movies on VHS, and making mixed tapes for our BFFs, what, really, did we have to complain about? (Notice how we didn't mention dial-up internet.) OK, maybe it wasn't all great, but when it came to TV, we had quite the selection. Come Friday night, we'd all gather around the set for TGIF to catch "Family Matters," "Step by Step," "Sabrina the Teenage Witch," and another feel-good family sitcoms.
Well, '90s kids, it's your lucky day, because you can feel young again with the return of "Worst Cooks in America." According to a press release, the upcoming season includes a star-studded cast of '90s celebrities battling it out, learning a few things in the process, and — hopefully — not burning the kitchen down. "This cast is so much fun – and most of them have never spent this much time in the kitchen," said Food Network president Courtney White, calling the season a "nostalgia-filled blast with familiar faces." Here's who they are and when you can watch them.
What's the release date?
Luckily for '90s fanatics everywhere who are still wearing those fanny packs (Hey, we hear you! They're practical!), you won't have to wait long for the premiere of "Worst Cooks in America Celebrity Edition: That's So '90s." A press release distributed by Discovery states that the first episode of the season will air on Sunday, April 24, at 9 p.m. on Food Network, and it will also be streaming on discovery+.
That evening, contestants will jump right into boot camp and their first challenge, creating a potluck dinner, which will determine which team they're chosen for and who their mentor will be. But that's not all for the day; the '90s stars will then be prompted to prepare a gourmet take on a traditional family meal from the decade: the TV dinner. After the premiere, there will be plenty to stay tuned for in future episodes, including what discovery+ describes as "a short-order diner relay" and a "superhero-themed obstacle course."
Who's in the cast?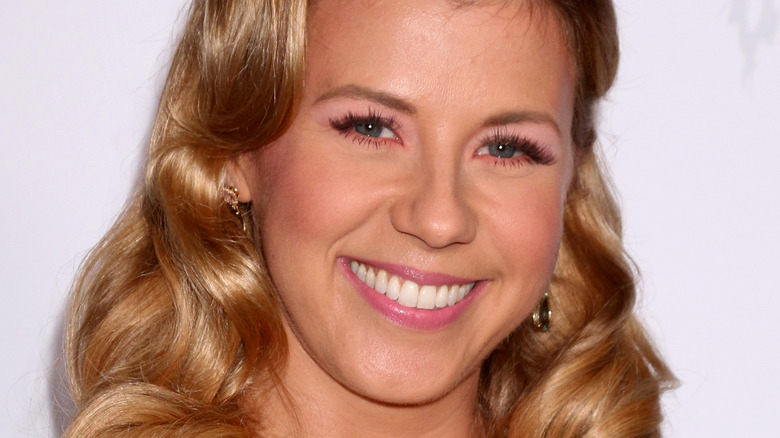 Kathy Hutchins/Shutterstock
It's the cast that makes "Worst Cooks in America Celebrity Edition: That's So '90s" unique. The contestants will be joined by "Worst Cooks" alum Anne Burrell and a newcomer, Food Network celeb Jeff Mauro, who will serve as team leaders and coaches. This time around, however, it's not just the mentors who will look familiar, but also the cooks, all of whom appeared on '90s TV shows and movies and will be competing for $25,000 that will go to the charity of their choice.
According to the discovery+ press release, you'll catch up with Lori Beth Denberg from "All That," Tracey Gold from "Growing Pains," Jennie Kwan from "California Dreams," Matthew Lawerence from "Boy Meets World," Mark Long from "Road Rules," Jodie Sweetin from "Full House," Nicholle Tom from "The Nanny," Curtis Williams from "The Parent 'Hood," and Elisa Donovan from "Clueless," who recently took to Instagram to celebrate her appearance on the show. "Shooting this show might have been the hardest I have ever laughed in my entire career. I am forever bonded with this crew!" she wrote.