NFL Veteran Tobias Dorzon Reveals His Go-To Fast Food Order - Exclusive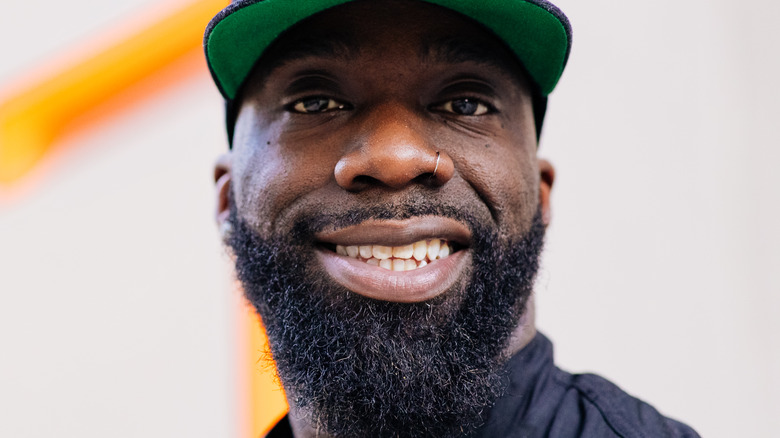 Carmen Mandato/Getty Images
It's no secret that celebrities love fast food. According to Insider, Justin Timberlake hit up a Taco Bell after the 2014 People's Choice Awards, Kanye West can't live without McDonald's, and Katy Perry once stood in line to grab some Taco Bell when she visited Japan. While these stars have particular go-to fast food joints that they love, some folks who you might associate with fine dining also can't get enough of certain greasy comfort foods.
Thrillist reports that professional chefs from around America still love the standard big brands, even though they might serve up haute cuisine on a daily basis. Restaurant chains like In-N-Out, Wendy's, and Chick-fil-A all have garnered a massive fan base that counts a number of top chefs among their number. "Tournament of Champions" contestant and professional chef Tobias Dorzon may know his way around the kitchen, but when he doesn't feel like cooking at home, one particular fast food eatery always comes through for the chef.
Dorzon's number one fast food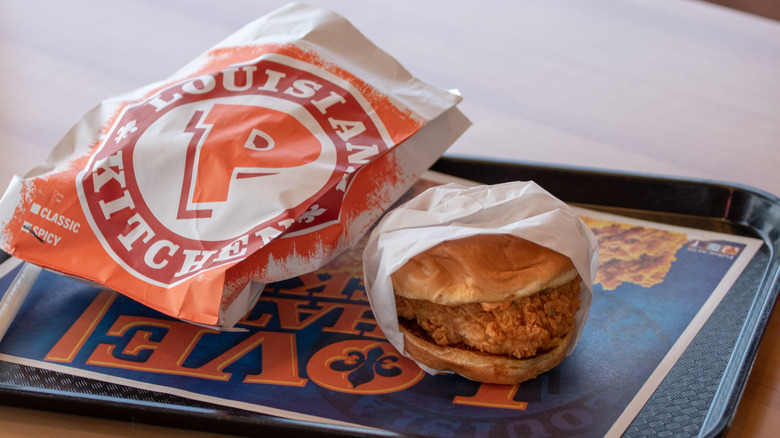 Tony Prato/Shutterstock
"Oh yeah. Popeyes," Dorzon told Mashed in an exclusive interview. "My DoorDash is full of Popeyes, man. My DoorDash is of the Popeye's chicken sandwiches and we also eat a lot of sushi."
Dorzon finds himself in good company. Anthony Bourdain and David Chang have also publicly professed their love for Popeyes, per First We Feast. This chain can attract the best of them, including pastry chefs who can't get enough of the brand's biscuits and anyone looking to get a taste for some classic Southern food.
While Dorzon loves Popeyes, one other local restaurant has entered regular takeout rotation. "We love sushi," Dorzon continued. "We have a spot called Rice Box right next to us and ... well, I think sesame seed chicken and shrimp fried rice with veggie egg rolls, was dinner last night. Yeah, man, either Popeye's or some Rice Box is my go-to, but typically I really don't eat the food that I cook."
Make sure to catch Chef Tobias Dorzon as he competes on Guy Fieri's "Tournament of Champions," which airs new episodes on Sundays at 8 p.m. ET on Food Network and keep an eye on his culinary stylings on Instagram.