Why Hell's Kitchen Contestants Aren't Allowed To Use Their Phones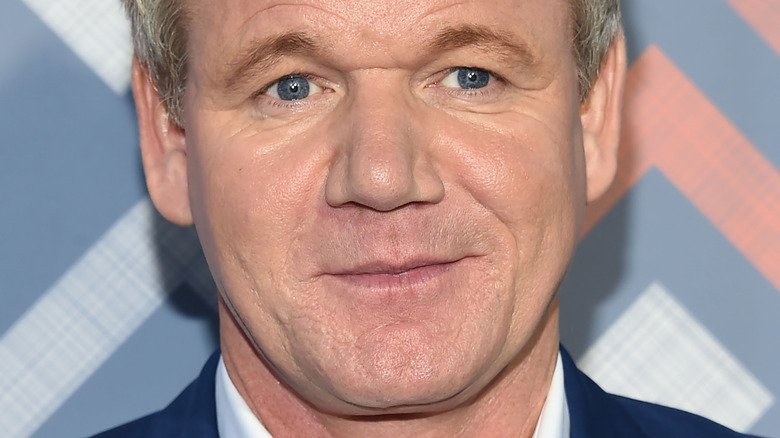 DFree/Shutterstock
If you think the selection process is the most arduous part of a cooking competition show, you're in for a shock. The rules that await selected contestants are more unforgiving. Violation of non-disclosure agreements, for example, can cost "Chopped" contestants a hefty $75,000 fine, according to TheThings. Plus, contestants must brace themselves for 14-hour filming days on-set.
As for "MasterChef" contestants, they have little to no say in their hair, makeup, and outfits, all of which are decided for them, per AV Club. Former contestant Jessie Glenn even admitted that 15% of a contestant's earnings have to be handed over as management fee to Gordon Ramsay's company One Potato Two Potato (OPTP), according to Salon. Contestants must also be prepared for the camera crew to film their families and homes, they must leave their daytime jobs, and they simply have to accept all the criticism that's thrown their way by the judges, according to TheThings. And "Hell's Kitchen," it turns out, is no exception when it comes to making contestants abide by strict rules, either. In fact, "Hell's Kitchen" contestants can't even use their phones!
Contestants are cut off from the outside world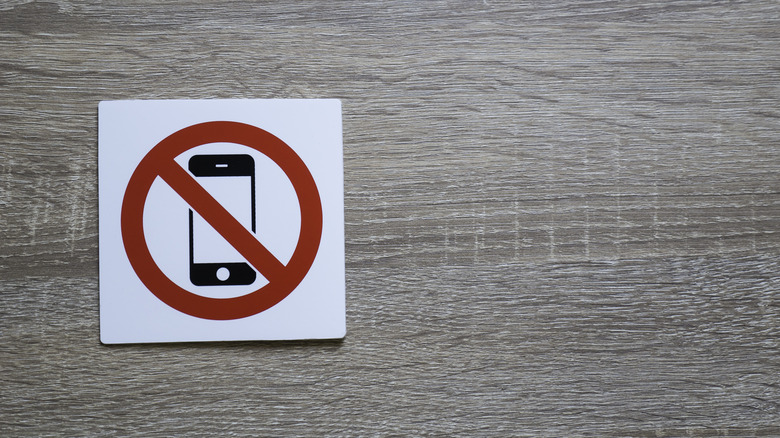 Wathana/Shutterstock
Executive producers Arthur Smith and Kent Weed told Delish that all "Hell's Kitchen" contestants "must put their lives on hold for five weeks," which means bringing family with you to the dormitories is most definitely out of the question, but even more surprising is the fact that contestants are not even allowed to call home! In fact, there are no televisions either, and contestants must brace themselves to be cut off from the outside world completely.
Season 15 contestant Ariel Malone added that, throughout the six odd weeks of filming, contestants have no cell phones and families have to rely on the show's producers to give them an update on how the contestants are doing, per Delish. But, for the contestants, it's a lot harder. "Not having the comforts of home is really the hardest part of being on the show. If you have a rough day, you can't just call up your best friend and talk s***, or go out for a jog to clear your head," Malone said.
Even if a contestant is eliminated, they must wait until the show finishes filming before they make contact with the outside world. While this period gives them a chance to decompress from the stresses of the show, it also ensures that contestants don't spill the beans on what's happened on the show!