Why Your First Batch Of Pancakes Isn't As Good, According To Daphne Oz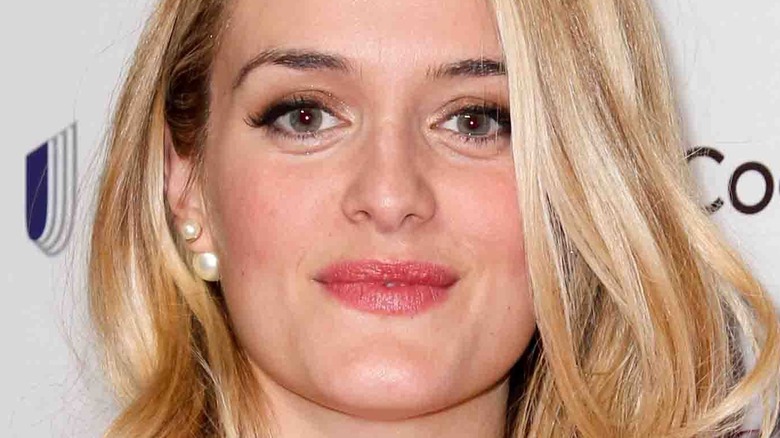 Debby Wong/Shutterstock
Daphne Oz has been in the food business for over a decade. The food writer, author, chef, and television personality worked as a host of the ABC daytime talk show "The Chew" for six years, before becoming the current co-host of the popular cooking show "The Good Dish," according to the television star's website. So it's probably safe to say she has managed to pick up a few useful cooking tips and tricks over the years. Just recently, she decided to share one helpful tip with her fans on TikTok, where the author posted a video explaining how to ensure that your very first batch of pancakes is just as good as the last one.
As anyone who has made homemade pancakes before probably already knows, you can never make just one batch and the first batch never seems to come out quite right. No matter how many times you have made tem, there always seems to be a bit of a learning curve with the first few pancakes coming out either too burnt and crispy, or underdone and chewy. It turns out that there are a few reasons for this.
Daphne Oz recommends letting the batter bubble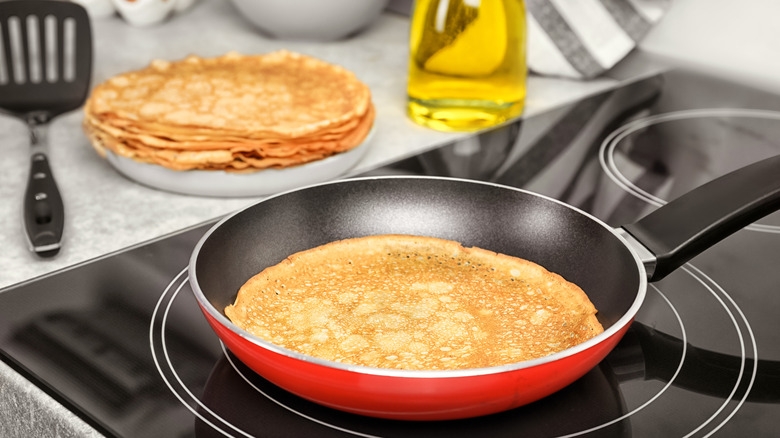 New Africa/Shutterstock
The main problem with the first batch is typically the result of the pan not fully heating up before cooking. If the pan hasn't had time to completely warm up properly, then the heat distribution is likely to be uneven across the pan. This will result in unevenly cooked pancakes, per The Whisking Kitchen. Additionally, the fat or oil that was used to grease the pan likely hasn't quite been evenly distributed with the first pancake or two with the oil pooling in some spots and spreading too thin in another to create a poorly cooked pancake.
Luckily, Oz shared a helpful hint to help avoid these very common pancake problems. "The first batch of pancakes always sucks ... mainly because the griddle just needs a second to really heat up properly, and the more seasoned your griddle is, the better it will behave," she explained on TikTok, adding you should let the pancakes "sit a solid three minutes until you start to see little bubbles popping up, and once the bubbles start to pop is generally speaking when they're ready to flip." So the next time you decide to whip up a batch of tasty pancakes at home, don't forget to wait until the batter is bubbling before you flip your first few pancakes. This just might help kick your experience from good to great, along with avoiding the mistakes everyone makes when cooking pancakes.