The Dieting Advice Daphne Oz Always Follows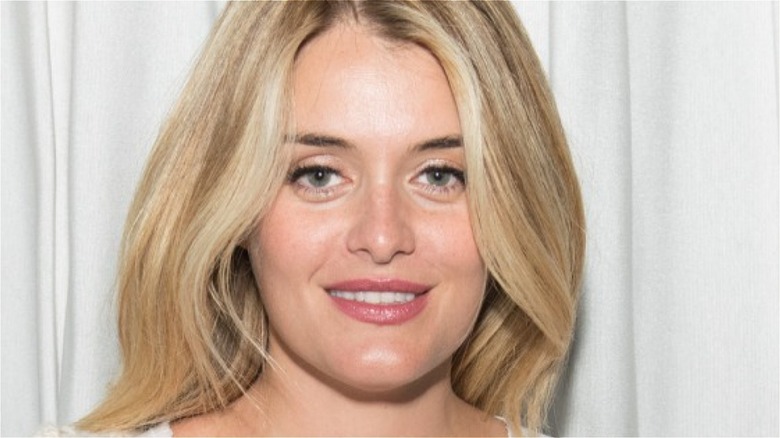 Noam Galai/Getty
You may know Daphne Oz as a food television personality, specifically as a former co-host on "The Chew" and a current co-host of "The Dish on Oz," a segment that appears on her father's program, "The Dr. Oz Show." According to Oz's website, the star's cooking and eating philosophy centers around a "refreshingly realistic approach to balanced living," which she encourages everyone from moms to college students to practice through her television appearances, podcast, and bestselling cookbooks.
Oz just announced the release of her newest book, "Eat Your Heart Out," on Instagram, complete with a photo of the cover that features Oz slurping down what appears to be some kind of delectable noodle. She described the book in the caption, writing, "'Eat Your Heart Out' is a collection of 150 recipes free from gluten and refined sugar that have consistently helped me reset and bring my body into balance without ever sacrificing the bold, delicious flavors I crave." Look out for the book next April.
Oz believes in eating intuitively and without guilt
"I want my clean eating to be as enjoyable and obvious as my regular eating, because that's the only way I'm going to stick with it," Oz explains on her website. Her system, which she calls an intuitive eating plan, involves eliminating gluten, refined sugar, and dairy from her diet five days per week. On the sixth and seventh days of the week, Oz then enjoys whichever foods she desires. "I absolutely freaking love my two days off to eat what I want with gusto! And then I get back on board with no guilt attached," she writes, adding that the lifestyle has helped her lose weight without making her feel deprived. Oz follows this meal pattern for as little as a week to up to a few months, depending on what she feels like her body needs.
Oz hopes to influence readers to lead healthier lifestyles with the meal plan that inspired her next cookbook. "I don't believe taking good care of ourselves has to be hard," she said on Instagram. Support for Oz's mission has poured in on her post, which, as of this writing, has nearly 14,000 likes. "Love this message so much," commented one user.