What Makes The Pioneer Woman's Strawberry Shortcake So Unique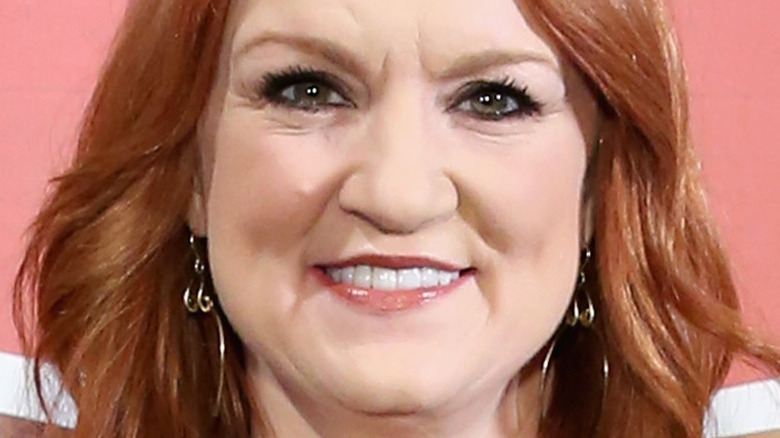 Monica Schipper/Getty Images
Celebrity chef Ree Drummond, AKA the Pioneer Woman, is best known for dishing out crowd-pleasing, stick-to-your-ribs comfort food meals from her ranch in Oklahoma. Her top recipes of 2021, for example, included cheesy potato soup, braised short ribs, and baked ziti — things that surely appealed to her husband Ladd and their five kids whenever they came by for a visit. 
Of course, life on the ranch definitely has its sweet side, as the Pioneer Woman is a self-proclaimed sweet tooth — especially when it comes to cake. Drummond's all-time favorite dessert is tres leches cake, while her favorite cake and frosting combination is a big chocolate sheet cake with rich vanilla frosting, she shared on Instagram. As for strawberry-flavored cakes, Drummond gives "top marks" to her strawberry shortcake recipe, which we suspect is about to have a big moment for Easter, Mother's Day, and other spring celebrations. Here's the unique trick that makes the Pioneer Woman's version extra easy.
The one-bowl dough is easy to mix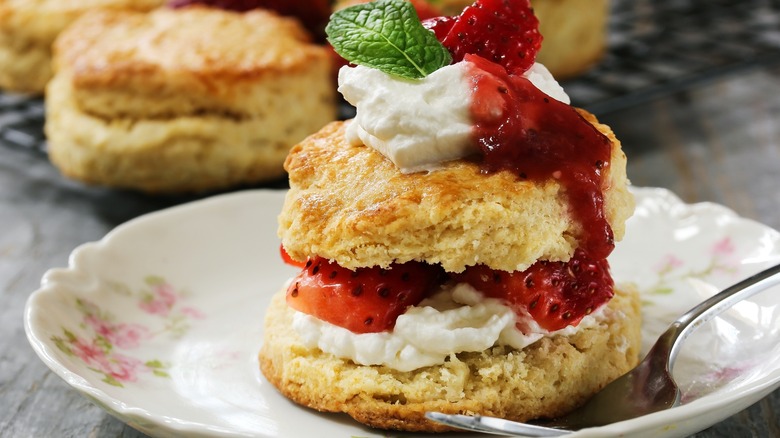 vm2002/Shutterstock
Have you ever seen those soft, spongy, pre-made cakes intended for strawberry shortcake that show up at the grocery store this time of year? You won't be able to use those for Drummond's recipe. While the Pioneer Woman isn't opposed to shortcut recipes (she wrote a book about them), she believes that the difference between an ordinary strawberry shortcake and an outstanding one is the foundation of the dessert itself: the cake, she shared on her blog.
Though store-bought cakes won't work for this recipe, Drummond ensures that it's still easy. Uniquely, you don't need to use a food processor or do extensive kneading and rolling to make the shortcake, she points out. Instead, the dough for the fluffy, biscuit-like cakes comes together in a single bowl. You'll stir together often-at-hand ingredients, like flour and sugar, and incorporate cold butter with your fingers to create buttery "pockets," which Drummond says result in the cakes' flaky, crumbly texture. The mixture is spooned onto parchment-lined baking sheets, then baked until golden. While that happens, you'll whip some cream and mix together strawberries, sugar, and orange juice to be spooned in between the cakes. If that seems too easy, know that "this recipe was created with simplicity in mind," per the Pioneer Woman.