The Real Reason Shoppers Aren't Staying Loyal To Their Favorite Brands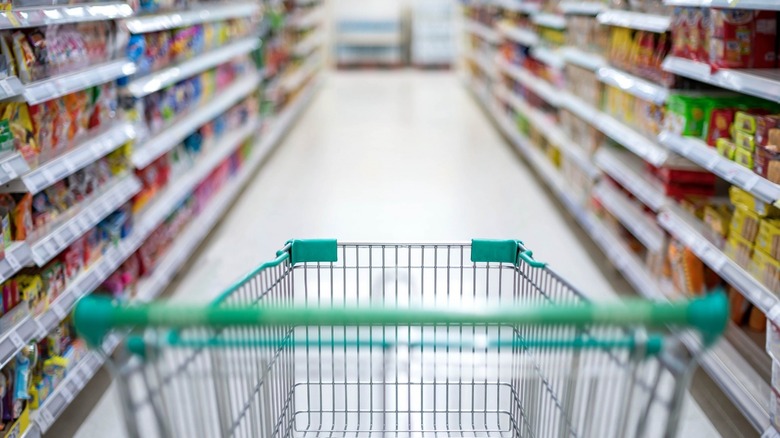 Lin Xiu Xiu/Shutterstock
If you've always been true to one type of cereal, one snack, or a particular condiment brand and you now find yourself giving another brand the once over, you're not alone. As The Wall Street Journal reports, retail executives say ongoing supply chain problems and rising prices triggered by inflation are giving consumers very good reasons to experiment by switching from items and name brands they know, to similar goods which are cheaper, more readily available, and possibly sold under a private label.
And there's proof. Consulting company Daymon Worldwide conducted a survey among U.S. shoppers, 70% of whom said they opted to buy a brand they didn't pick up before the pandemic. In another survey conducted by supermarket chain Kroger's data analysis arm 84.51 LLC, 90% of consumers further said they would pick up another brand — or another item — if they are unable to find what they are looking for.
Kroger Vice President of Commercial Insights Barbara Conners has said that the phenomenon, which is known in the industry as brand switching, is being driven not just by stock shortages and stockpiling. It seems that customers are looking to meet their needs with lower-cost brands.
Brand switching happened before the pandemic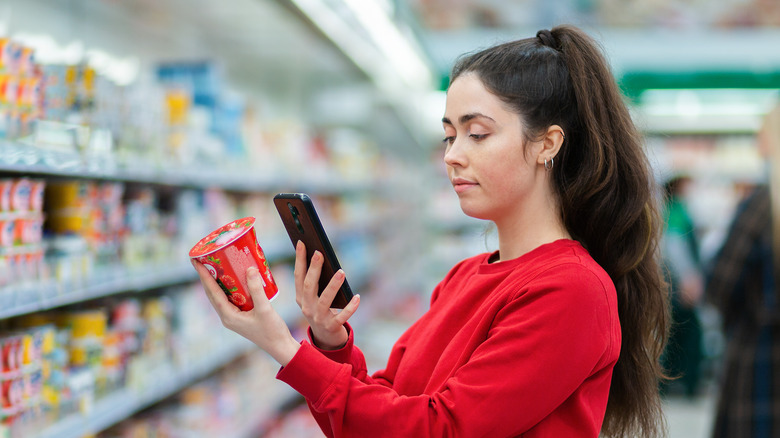 STEKLO/Shutterstock
Brand switching isn't something that happened as a result of the pandemic. Before COVID-19 and the supply chain disruptions that came with it, brand switching used to happen for a number of reasons that included affordability, the need for variety or to try something new, and the need for convenience — which is triggered when stocks and supplies are low or because of above par or subpar customer service, per Indeed. As food price increases get worse, the effects of the pandemic may contribute to the phenomenon.
McKinsey Senior Partner Brian Gregg told ZDNet that what's changed is the speed at which brand switching has happened. During a video conference held in 2020, he said, "The epic amount of change we're seeing is at a scale and pace that has really never been seen before" because the pandemic had set off a global chain of shocks. At the time, Gregg noted that 40 percent of Americans said they were spending less, and are planning to cut back on spending looking forward, particularly on non-essential items.
"Upwards of 75 percent of consumers across countries were planning on changing a brand, a retailer or a website," he said, adding that the amount of change and switching around is "nothing like we've seen before. And as a result, the amount of market share up for grabs has 'never been seen at this level."
New brand loyalties may be built in the long run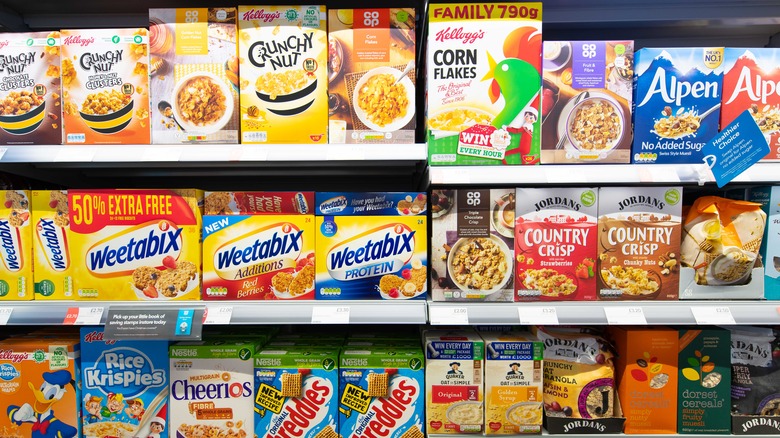 Matthew Horwood/Getty Images
Some companies like cereal manufacturer Kellogg is confident that things will gradually return to normal when the supply chain kinks are ironed out. Kellogg chief executive Steve Cahillane told analysts in an earnings call that "We will see market share restoration. We're focusing first on our biggest brands." Others, like chief commercial and marketing officer at JM Smucker, sees "opportunities" instead of setbacks, because its product portfolio increased its market share from pre-pandemic days (via Wall Street Journal).
But those who study consumer behaviors like Zion and Zion aren't so sure, because their research shows that a number of consumers who had to switch brands because of pandemic-related shortages aren't likely to switch back. Nearly 71 percent said they would continue buying their new personal hygiene product, nearly 62 percent were going with their new cleaning supply brand, and just over 65 percent said they weren't dropping their new packaged food brands to go back to their old ones.
Brand switching isn't just freeing up the consumer, The Wall Street Journal says it's freeing up retailers too, because they say they don't need to stay loyal — or faithful — to the big brands anymore. Instead, they can pivot to looking at the actual top sellers. AS Jonathan Weis of Weis Markets puts it, "There hasn't been a lot of customer resistance. They'd rather get orange juice than no orange juice."