The Truth About Alicia Watson From Big Restaurant Bet
One of the best aspects of cooking competition shows are the buildup to discover who the new breakout star chef is going to be. No doubt that fans of chef Alicia Watson are fully in her corner. The owner and head chef of Vito and Vera, a plant-based "culinary wellness business" in Little Rock, Arkansas, Watson believes that "feel good and taste good go hand in hand," per the restaurant's website. She is one of eight contenders on Food Network's latest addition to the cooking competition realm, "Big Restaurant Bet."
The much-anticipated show, hosted by professional chef and restaurateur Geoffrey Zakarian drops on April 5 via the network, and will also stream on Discovery+. In the competition, the chefs will endeavor to show their skills in a host of challenges. Whoever comes out on top will win a $250,000 contract with Zakarian's company (Zakarian Hospitality Group) to open a restaurant, Food Network says. No doubt the show will be a roller-coaster ride of sorts for viewers and competitors alike.
Alicia Watson's principles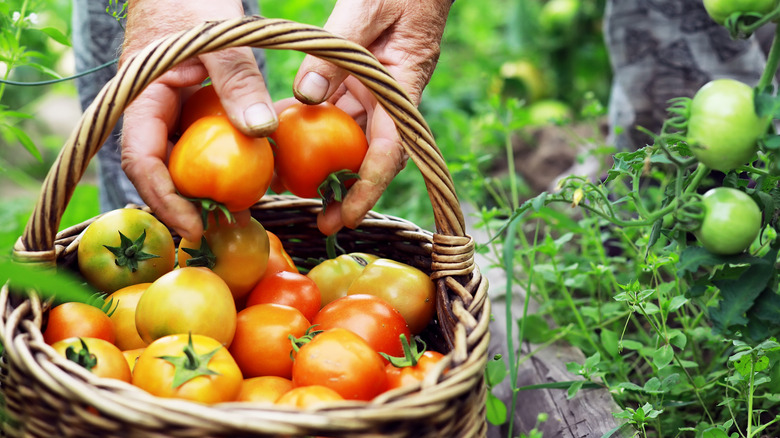 Chatham172/Shutterstock
Alicia Watson's dedication to wellness-encouraging food is likely to influence her time on the show. At her current hot spot, the chef "prepares a rotating menu of seasonal and locally-sourced meals" of the plant-based variety.
Fairly new to the game, Chef Alicia previously worked as an occupational therapist in the home health industry until only a couple of years ago. She started to notice that her patient's lack of good nutrition really affected their health, according to her restaurant's site. At that time, she "began to look at nutrition as a means of complementary treatment." Then, she started culinary school where she specialized in plant-based cuisine. The site even notes that Chef Alicia's team believes that eating the right things can change certain diagnoses and improve a person's health outlook.
To further this mentality, the restaurant not only serves food as other eateries do, but also offers educational opportunities, presumably about the benefits of a plant-based diet. She's not alone in this thought process, either. The MD Anderson Cancer Center says that a plant-based diet may help reduce inflammation, improve the immune system, reduce the risk of disease, and help maintain a healthy weight. Tasty food that'll make us feel better? Yes, please!