Is Whataburger Open On Easter 2022?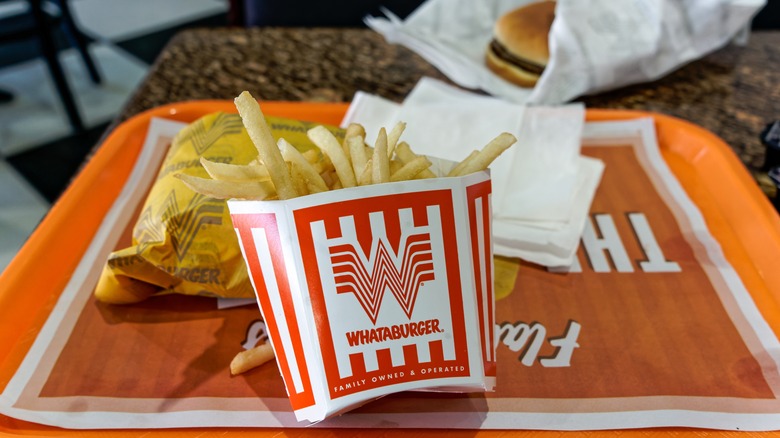 Rosemarie Mosteller/Shutterstock
If you celebrate Easter, you probably have breakfast covered, whether you simply peel the shells off a few colorful hard-boiled eggs, pull out your best Easter brunch recipes for friends and family, or stuff yourself with marshmallow Peeps. However, we suspect that plenty of celebrators and non-celebrators alike may have a hankering for a quick burger just as they might any other day, and this includes fans of Whataburger.
The Texas-based chain has more than 800 restaurants across 14 states and a loyal following of fans. These and plenty of other hungry people crave Whataburger's burgers, fries, and onion rings any day of the year, holiday or not. According to Delish and Bon Appétit, Whataburger is incredibly popular in its home state and many Texans love to eat there. With such a dedicated following, it's certainly possible an insatiable desire for the chain's food might strike during the holiday.
Whataburger has you covered this Easter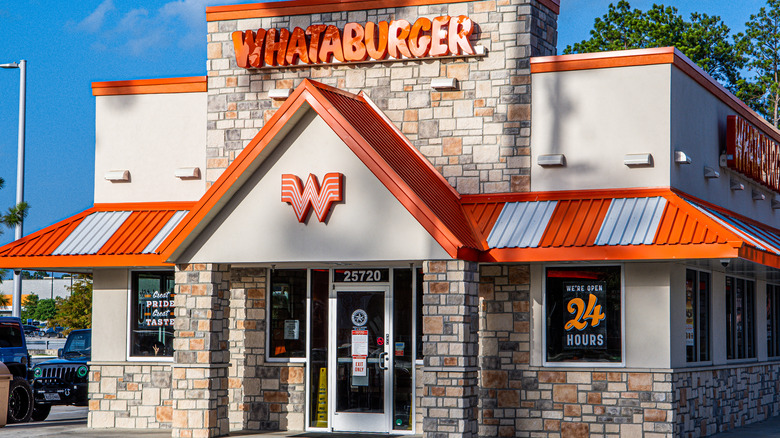 Barre Kelley/Shutterstock
Burger lovers will tell you their hunger doesn't care what day, or holiday, it is. The urge for a juicy patty on a soft bun with your favorite toppings and a side of fries is tough to ignore. Whataburger fans may find this to be especially true, and that's why Whataburger locations (largely in the Southern and Southwestern United States) will be open and satisfying those customers on Easter Sunday, April 17, 2022 (via Country Living). In fact, according to Whataburger, all locations are open 24 hours a day, seven days a week.
Whatever popular Whataburger menu items you prefer – the Classic with lettuce, tomato, pickles, diced onions, and mustard, the Patty Melt with Texas toast, Monterey Jack cheese, grilled onions and Creamy Pepper sauce, or the Spicy Chicken Sandwich with lettuce, tomato, and mayonnaise on a brioche bun — you can get them on Easter, when Whataburger locations are open for dine-in, pickup, or delivery. If you only like coloring Easter eggs, not eating them, Whataburger has you covered. Regular breakfast hours apply on Easter Sunday at all Whataburger locations.