What Really Happened To The Ashton Kutcher-Backed Dolce Restaurants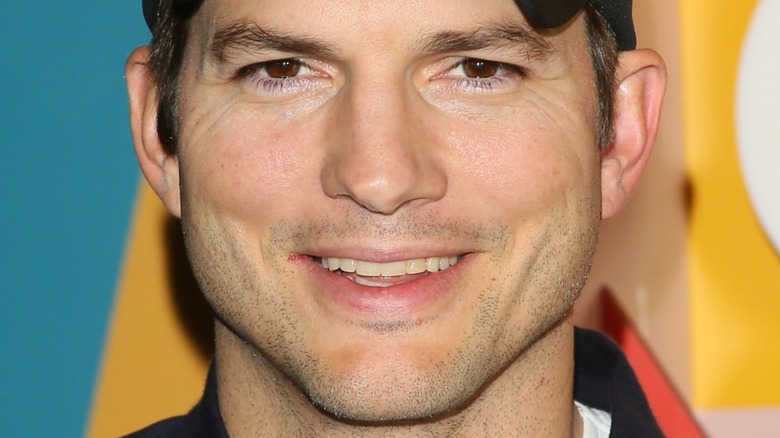 Jean Baptiste Lacroix/Getty
Unless you've purchased the NFT that allows you to watch "Stoner Cats," the animated series co-created by Ashton Kutcher, you might be wondering why the chiseled comedic actor isn't as prolific in movies and TV shows as he was in the early 2000s. Don't worry, he hasn't gone away — he might have been focusing on another passion: investing. 
Besides being one of the first to give to brands like Uber and Airbnb and raising millions of dollars from his venture capital fund (via Forbes), Kutcher joined a cluster of celebrity investors — which included his "That '70s Show" costars Wilmer Valderrama and Danny Masterson — who threw money at the stylish see-and-be-seen restaurant, Dolce Enoteca e Ristorante. The eatery first popped up on LA's Melrose Avenue in 2003 under the umbrella of the once-booming Dolce Group, per the Los Angeles Times. Sister spots in Huntsville, Alabama, and Atlanta, Georgia, would follow.
You can't make a reservation because the LA location met its demise in 2009 (via Eater Los Angeles). In 2011, the sisters closed, too, according to AL.com and What Now Atlanta. But in brighter days, it sounded like a veritable den of early-aughts "hotties" and upscale Italian fare, judging from a 2003 Los Angeles Times review that said, "Dolce offers such creature comforts as private indoor and outdoor dining areas, enclosed with red velvet drapes for a bit of extra sizzle." It was apparently so inviting that "even though you've been there for hours, you can't muster the strength to leave."
The food was simple and classic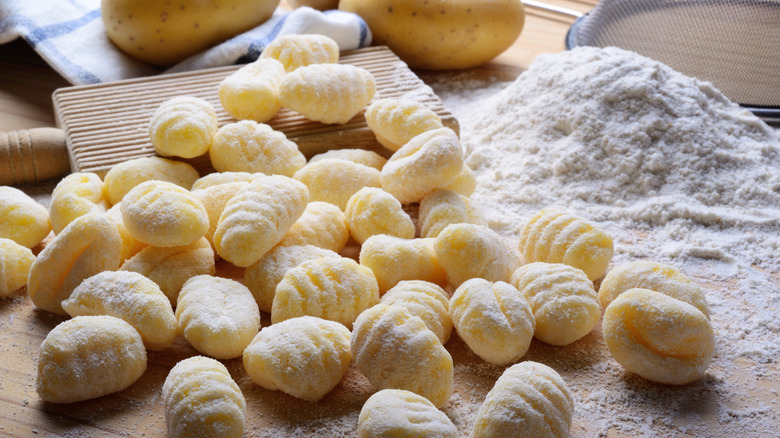 picturepixx/Shutterstock
Unlike some more risky celebrity restaurant flops (Gen X Angelinos might remember Steven Spielberg's nautical-themed restaurant Dive! from the mid-'90s), Dolce Enoteca e Ristorante seemed to lean on a classic Hollywood vibe and unpretentious dishes, like risotto and gnocchi, according to the West Hollywood flagship's Yelp reviews. One reviewer called the calamari, tuna tartar, linguini, and pumpkin ravioli "exceptional" and added that the space has a "cool bar" bathed in firelight. Unfortunately, the diner also had a major complaint: "The service was absolutely horrible. The way I see it, we're paying extra for quality food and great service. ... We just left with the feeling that we weren't wanted."
A five-star review claimed that Dolce "sets a standard" with its service, atmosphere, and menu of "common and not so common Italian dishes," while yet another called the pesto gnocchi and risotto appetizers "simple, yet flavorful and delicious." Overall, Dolce's flagship seemed dark and mysterious, perhaps a fitting setting for the rich and famous clientele, like Rod Stewart and P. Diddy, who the Los Angeles Times said dined there. 
"I really liked the dark wood," wrote one reviewer, who also complimented the "contemporary decor" and added that the space was "very tasteful and appropriate for a date or a nice dinner with friends." Other reviewers noted the lit candles in the windows and the romantic indoor atrium. Even though it didn't last, Dolce Enoteca e Ristorante' certainly made a strong impression. 
To live and die in LA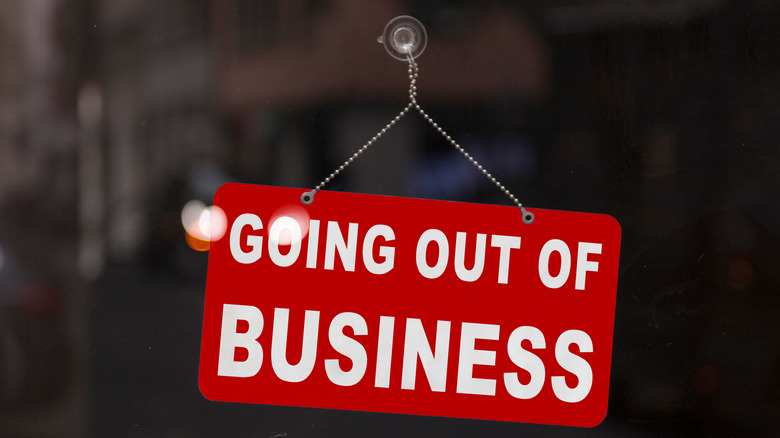 BreizhAtao/Shutterstock
Despite its initial success, Dolce Enoteca e Ristorante's West Hollywood exit was a bit rocky. According to Eater Los Angeles, the upscale Chinese restaurant Philippe Chow had bought out the Dolce space, but Dolce Group apparently didn't get the memo at first. "Thing is, Dolce isn't gone yet, didn't exactly prep for the news, and per the restaurant, just did 300 covers last night," reads the article. Dolce packed up its knives eventually and stated that Chow made them a "generous offer," adding that they were considering moving their flagship location "within the West Hollywood community." That move never happened. 
The demise of Dolce's Huntsville location caused even more of a stir. According to AL.com, the outpost's 2011 closure resulted from its owners' failure to pay rent on time, in addition to racking up $3,400 in maintenance fees. This prompted a bill of nearly $1 million from Madison County Circuit Court, and Dolce Group co-founder Mike "Boogie" Malin took the issue to court with the counterclaim that the restaurant's developer misled them and failed to meet their demands, which included valet parking for customers. All this drama seems to exclude Kutcher and Dolce's other celeb investors, who were only involved in the restaurant's inception — not its lawsuits.
The failure of Dolce's Atlanta location was perhaps the least controversial. As What Now Atlanta has it, the closure was most likely due to a lack of demand for "high-end boutiques and expensive restaurants" in the area.