Why Ready-To-Pour Spirits Are A Cocktail Game Changer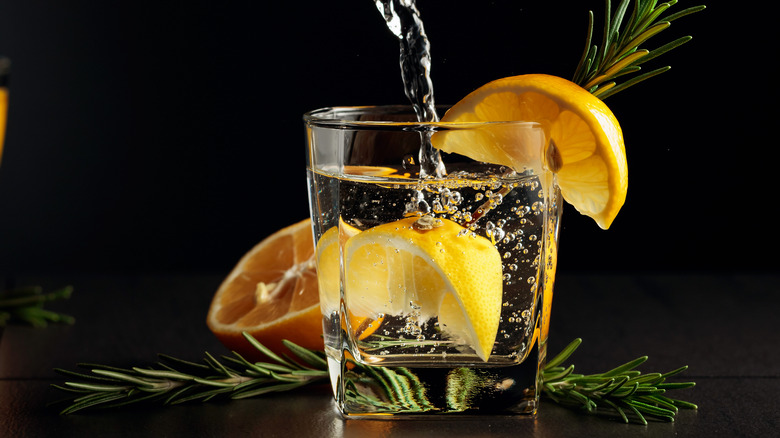 Igor Normann/Shutterstock
Indulging in a cocktail, whether at brunch with friends, on a fancy date, or even to unwind after a long day, is one of many ways we can treat ourselves to something special. The artful science of mixology has been deeply embedded into cultures around the globe, particularly when it comes to celebrating regional cuisines and experimenting with both new and familiar flavors. There exists a vast variety of sippers for just about any occasion imaginable, each with a unique recipe and history.
From classic vodka-based beverages such as a cosmopolitan or Bloody Mary and gin-forward drinks like greyhounds or Negronis to a whiskey-infused old fashioneds and Manhattans or countless others, every cocktail has a story behind it. Whipping up these intoxicating potions, however, may cost a fair amount of time and money. As a result, brands have taken advantage of this realization to create an even simpler experience for cocktail enthusiasts. Behold — ready-to-pour spirits! You've likely seen a few of these pre-mixed tipples packaged in colorful cans and bottles in local grocery and liquor stores, especially in recent years. Here's why they are a worthy investment.
Ready-to-pour spirits are convenient, delicious, and fun to drink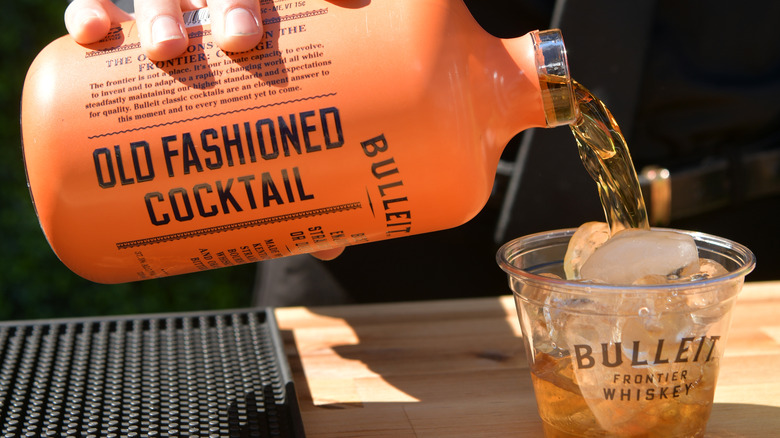 Rodin Eckenroth/Getty Images
To make things a whole lot easier for consumers, a number of brands — both up-and-coming and long-standing — have worked on concocting recipes for cocktails that require little to no mixing during preparation whatsoever. Today, you can savor a readily made gin and tonic, a vodka cranberry, an espresso martini, and tons more straight out of a container (per BBC Good Food). Ready-to-pour spirits have become a cocktail game changer and for good reason.
Companies everywhere are putting their stake in the ground in hopes to become key trendsetters in the pre-made alcoholic beverage space. Central Standard Craft Distillery in Milwaukee, Wisconsin, for example, recently entered the ready-to-pour game with its all-natural, organic Pour Ready Premium Cocktails line, according to Milwaukee Business Journal. The famous Midwest distillery offers a one-of-its-kind Door County Cherry Lemonade as well as a Cherry Mule, which are made with locally beloved, internationally iconic ingredients. The idea behind the new offering was to serve delicious drinks in a hassle-free manner in a fraction of the time it regularly takes to assemble a standard cocktail.
The ready-to-drink cocktail market is estimated to reach a whopping $1.63 billion by 2027, according to Grand View Research. As it turns out, people often value convenience and saving time as much as taste, quality, origin, and other factors related to packaged goods. So, crack open a bottle, pour your favorite cocktail into your vessel of choice, and enjoy. Cheers!